Dedicated to the rock music scene, Pamela Des Barres, often referred to as the "Super Groupie", turned the classic groupie lifestyle into an art form during the counterculture revolution of the 60s and 70s. Des Barres, a girl once captivated by the King himself, Elvis, found her love for music transitioning into an obsession for rock's elite. This passion steered her to some of the most iconic rock stars, including Jim Morrison and Robert Plant.
Born Pamela Ann Miller on September 9, 1948, in Los Angeles, Des Barres' story began to unfold when her family moved to Reseda during her mother's pregnancy. Her history with music started in school when she developed a crush on The Beatles, particularly Paul McCartney. However, this soon turned into an infatuation with Mick Jagger after being introduced to the music of the Rolling Stones.
Miss Miller Meets Frank Zappa
Pamela Des Barres' road to becoming a groupie was not one plotted on any map. Her undying love for rock music and a desire to be near those creating it served as her guide. Notably, her eye-catching beauty undoubtedly opened doors within the rock music elite, helping her to become a significant part of the Sunset Strip scene.
Moreover, it was a chance encounter with Victor Hayden in high school that led her to meet his cousin, Don Van Vliet, better known as Captain Beefheart. This introduction marked a significant turn in her journey.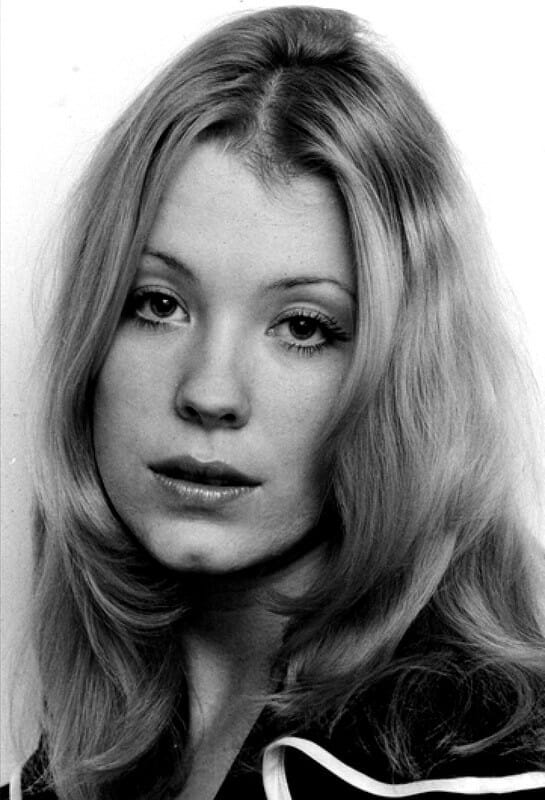 Upon meeting Beefheart, a man already known in the music circles, Des Barres was introduced to rock royalty. She found herself hanging out with members of The Rolling Stones, Charlie Watts, and Bill Wyman, marking her entrance into the wild world of rock and roll. Later, through Beefheart, she was introduced to the world of Frank Zappa, even working as a nanny for him during the 70s.
Des Barres' love for music wasn't solely focused on the rockstars; she also had an affinity for their sound. This love drove her to join the band GTO (Girls Together Outrageously) sponsored by Zappa, contributing to their album, Permanent Damage. Even more, she found herself singing the song "Groupie (Superstar)", an appropriate anthem considering her lifestyle.
However, her time on stage didn't last, and she returned to what she did best — charming rock's elite.
Pamela Des Barres' Rock Conquests – From Jim Morrison To Robert Plant
As a groupie, Pamela Des Barres' romantic relationships read like a who's who of rock music history. She held dalliances with the likes of Jim Morrison, Waylon Jennings, Noel Redding, and Robert Plant. Her longer, more serious affairs included rock stars such as Jimmy Page and Keith Moon.
Des Barres' relationship with Moon was particularly noteworthy, with Moon often saying he only had eyes for her whenever he was in town.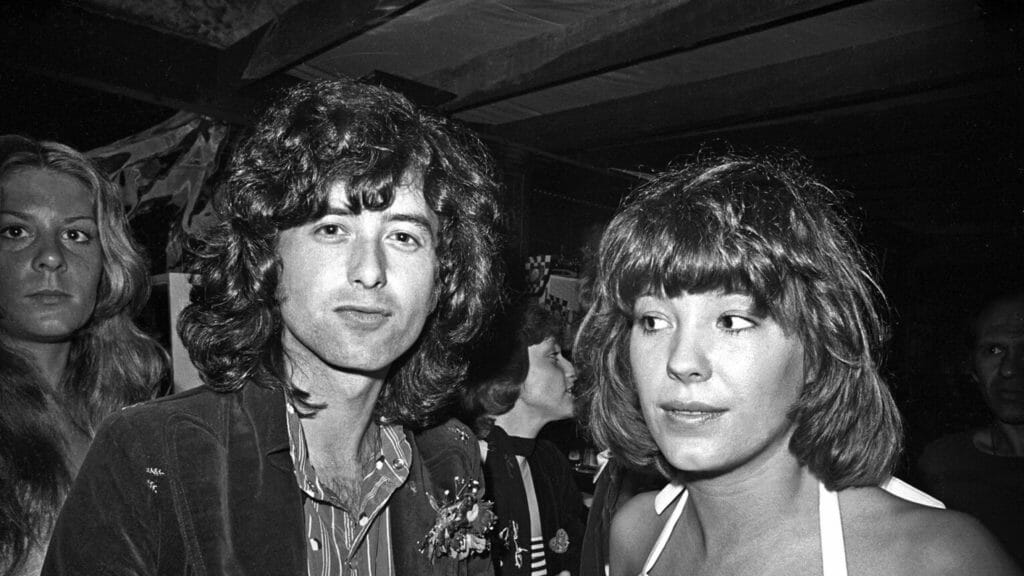 Despite her deep connections with these rock stars, her ultimate crush, Mick Jagger, was the one who truly caught her heart. This led to an intense, passionate relationship that eventually brought her to London, where she was often mistaken as Jagger's girlfriend.
However, all good things come to an end, and she eventually married Michael Des Barres, the lead singer of Silverhead and Detective.
Pamela Spills The Dirt On Mick Jagger & Jimmy Page In Her Tell-All Book
After her time as a groupie, Des Barres didn't waste her experiences. Instead, she channeled them into writing, releasing her memoir, "I'm with the Band: Confessions of a Groupie". This memoir, which soon shot up bestseller lists, gave a detailed look at her wild and eye-opening experiences in the rock music scene.
Today, Pamela continues to share her unique perspective of the 60s and 70s rock revolution through writing workshops, becoming a significant author in the rock history realm.
In her memoir, she unapologetically shares her adventures with some of the most iconic rock stars, including the brilliant Jimmy Page, Robert Plant, and even the tragic figure of Jim Morrison. Pamela offers a raw and real glimpse into a world that was as exciting as it was turbulent.
Not just a star-struck fan, Pamela was a woman in the middle of the rock whirlwind, deeply entwined with the men who were the soul and sound of the era.
Pamela's connection with these rock legends, notably her romantic relationship with Mick Jagger, which took her all the way to London, painted a vivid picture of her life as a groupie. She narrates the word of his sexual exploits on the road and her realization that sex, drugs, and rock 'n' roll were more than just a saying.
Pamela embraced the tumultuous lifestyle, leaving no room for regret. She became the girl whose presence was anticipated whenever rock stars like Keith Moon arrived in town, turning heads and capturing hearts on the Sunset Strip and beyond.
It Was A Good Time, Not A Long Time
After her wild ride as a groupie, Pamela found love and stability, marrying Michael Des Barres, the lead singer of Silverhead and Detective. The couple had a son, Nicholas Dean Des Barres, representing a new chapter of her life away from the flashy rock scene.
Pamela's journey from a starry-eyed girl with a crush on Elvis to becoming the queen of the groupies, then a respected author and a mother, exemplifies the fascinating twists and turns her life took.
Her memoirs, rich with intimate encounters with rock legends, not only make readers catch their breath but also make them realize that the line between love and infatuation, comfort and chaos, often gets blurred in the brilliant stage light of the rock world.
In the end, Pamela Des Barres' journey through the rock landscape serves as a testament to the power of love for music and the magnetic pull of rock stardom. From a girl who used to listen to the soulful sound of Hendrix in her Reseda high school, she became the woman whose experiences are now part of the rich tapestry of rock history.
Today, Pamela Des Barres is a living legend, a woman with a history interwoven with the greatest in rock. Despite the whirlwinds of her past, she remains unfazed and proud of her journey, never forgetting the good times she had as rock's premier groupie.
Whether under the stage lights or between the pages of her memoir, Pamela Des Barres continues to dazzle, a true testament to the enduring spirit of rock and roll. 
To dive deeper into the life of Pamela Des Barres, make sure you watch the video below from Mary Spencer. It's a fascinating look into the life of the 'Super Groupie'.