Romy Haag was one of West Berlin's most flamboyant characters during the '70s underground nightclub scene, it's no wonder she caught David Bowie's eye.
Bowie's "Berlin Trilogy" was a fascinating and startling change of musical direction, and even today the sheer audacity of it is remarkable. Bowie had transformed himself into Ziggy Stardust, then the Thin White Duke, and now he was becoming something else entirely.
But it was a difficult transformation. By the mid-1970s, he was in danger of physical and emotional burnout. He needed a change, it was a matter of life or death.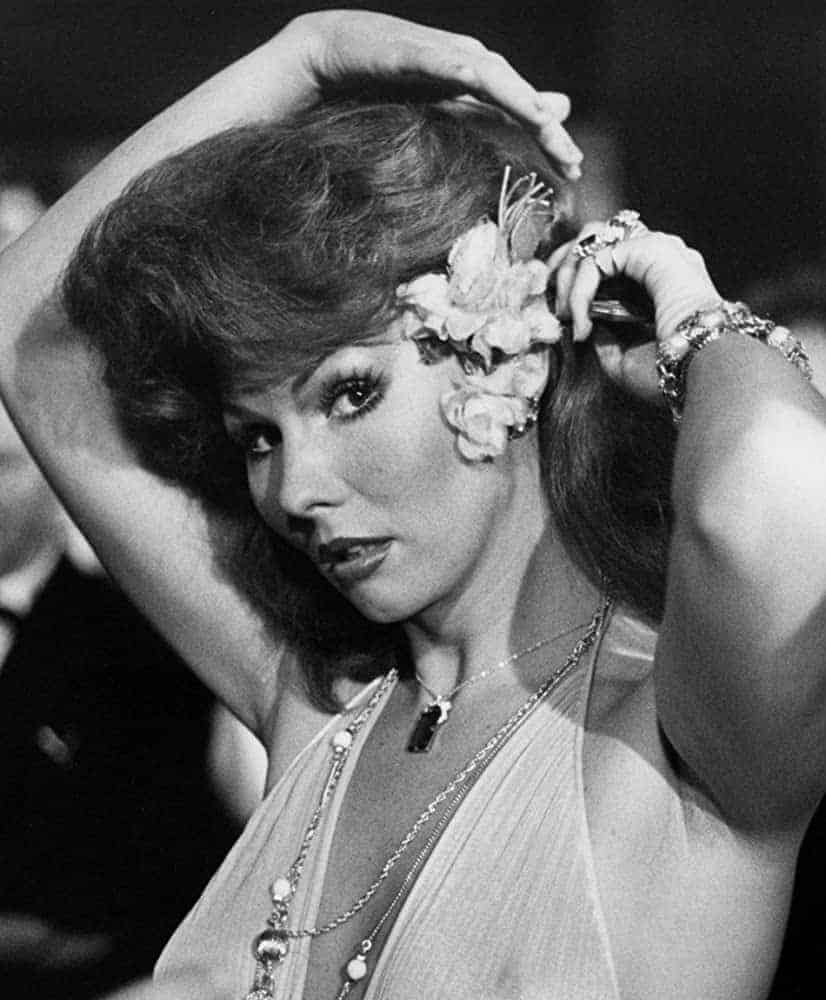 Romy Haag – Queen of the Underground
Luckily for Bowie, and for his adoring fans, serendipity sent a woman named Romy Haag his way. Romy was and is to this day, a flamboyant and legendary figure on the Berlin club scene. At age 26, that was in 1974, she parlayed her career as a cabaret dancer and chanteuse into that of the club owner.
Her club, Chez Romy Haag, quickly became a cultural hotspot and a hive of celebrity parties. Diverse stars like Iggy Pop, Freddie Mercury, Mick Jagger, and Grace Jones frequented the place, as did Bryan Ferry and Lou Reed.
In an interview with Exberliner, Romy Haag described her club. "In the entrance, there would be somebody dressed up like the pope who would bless the people coming into the club with a toilet brush and a champagne cooler. So the atmosphere was like that, very underground, trashy, kitschy… It was more performance art. Like Andy Warhol aesthetic, let's say it like that."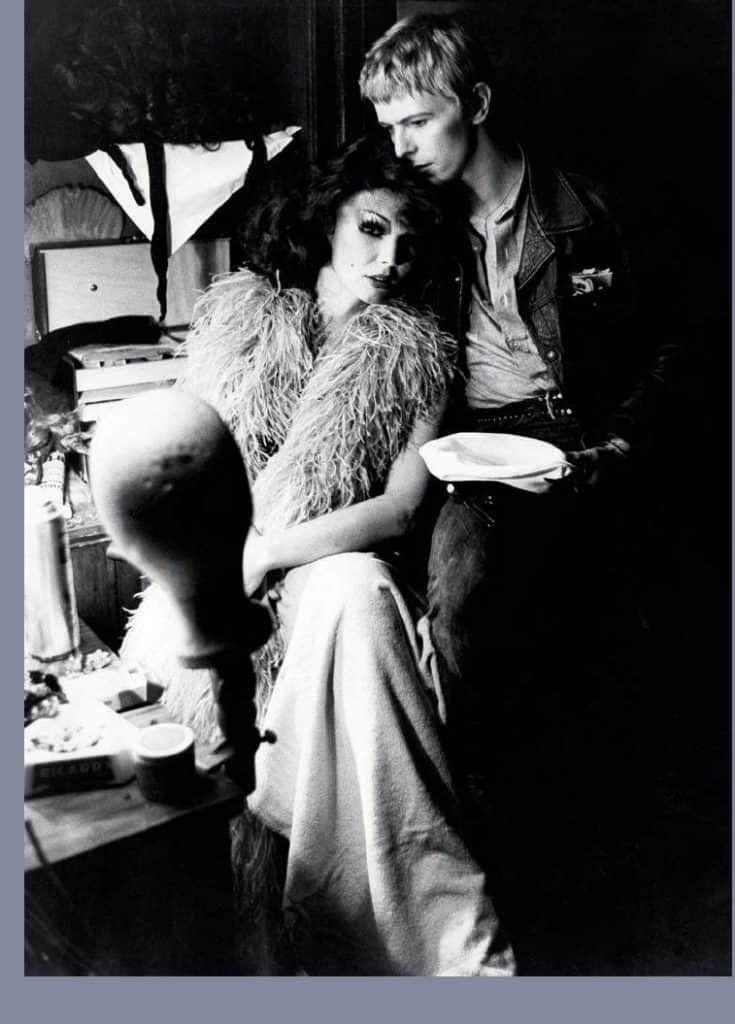 Romy pushed boundaries and endorsed a stylistic sense of androgyny and gender fluidity. Born biologically male, she had been living as a female for most of her adult life. For that reason, she is a German LGBT icon.
But from her early days as a child clown in the Circus Strassburger, she has also had an instinct for performance. By 16, she moved to Paris and was performing in the Parisian nightclub Alcazar as a cabaret dancer. With that in mind, it's not difficult to understand what Bowie saw in her.
They began an affair in around 1976. David Bowie was living in Berlin at that point and sharing an apartment with friend and fellow musician Iggy Pop. He was also in the throes of recording the first album in his trilogy, Low.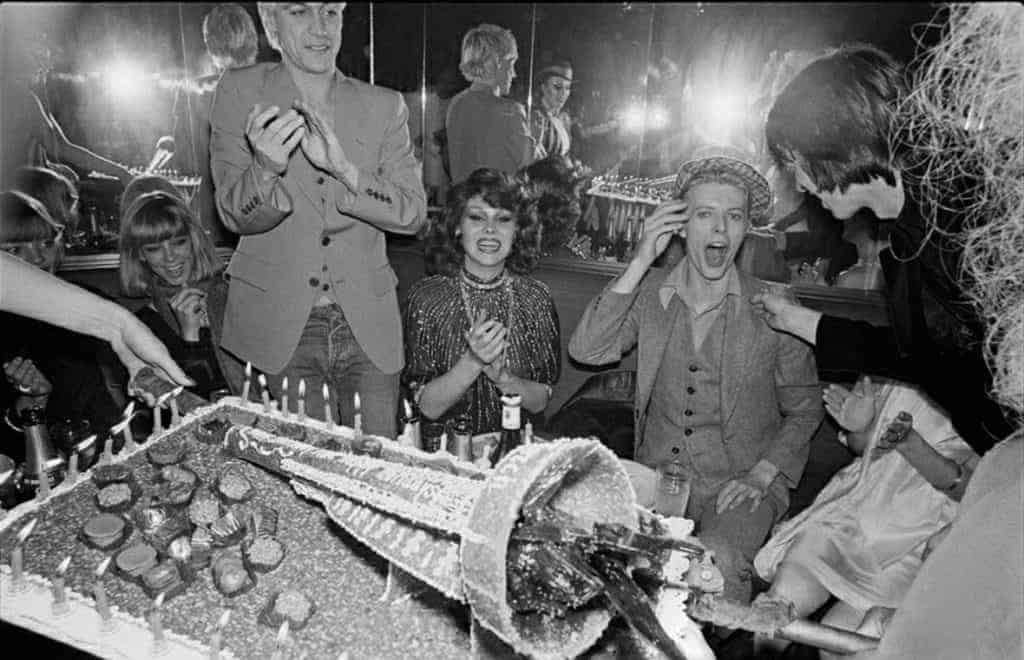 He immersed himself in the German music scene and the Avant-pop sensibilities which Romy Haag seemed to personify. In many ways, the album and the relationship with Romy were cathartic for Bowie. They helped him to overcome his substance abuse and to pursue a new and fascinating creative pathway.
For her part, Romy was enthralled and inspired by Bowie, and began her own pop career in 1977 with her first single "Liege-Samba." The next year she released a follow-up single, "Superparadise." At that point, Bowie was hard at work on the second album in the Berlin trilogy, Heroes.
The couple had drifted apart by the time of Bowie's third entry in the trilogy, Lodger, but Romy's influence on him was still apparent, mainly in the song and video of "Boys Keep Swinging," which embraced the drag culture of which Romy was a key figure.
When discussing "Boys Keep Swinging," Romy says, "It's just like Chez Romy Haag. The setting is a complete, one-to-one copy of the stage in my club. He's performing one of my favorite numbers. There's this one part of the video where he smears his makeup and he rips off his wig… my signature move!"
In 1981, Romy Haag released her first full-length LP, So Bin Ich, and in 1983 she sold Chez Romy and took off on a world tour which would last until 1986. Around this time, she underwent full gender reassignment surgery.
Since that time, Romy Haag has continued to tour and perform her unique brand of cabaret, but her most enduring contribution to mainstream music history is without a doubt her brief but fruitful association with David Bowie.
Similar Stories…