Sara Dylan was the first wife of legendary folk-rock singer-songwriter Bob Dylan. Before she became known as the wife of Bob Dylan, Sara was known by her birth name, Shirley Marlin Noznisky.
She was born on October 25, 1939, in Wilmington, Delaware. Prior to her marriage to Dylan, she was married to Hans Lownds, a magazine photographer.
During this marriage, she was known as Sara Lownds.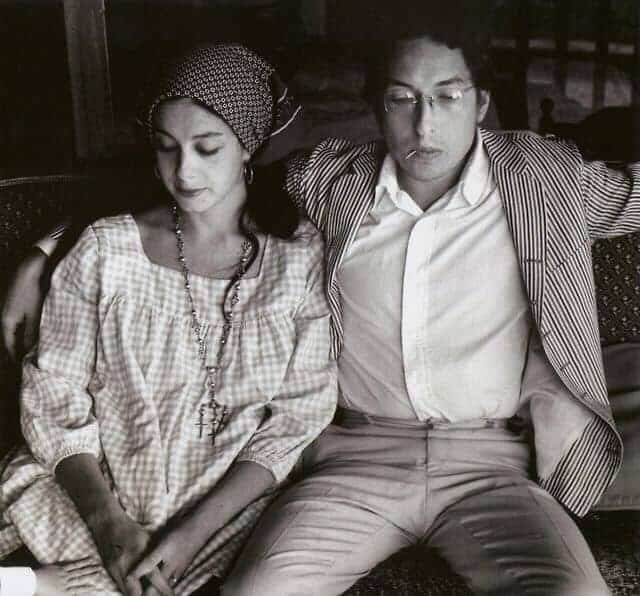 Before She Was Bob Dylan's Wife
Sara was born to Isaac and Betsy Noznisky, who were both Jewish immigrants.
Her father was born in Poland and in 1912, he became a United States citizen. He ran a scrap metal business. Sara had just one sibling, an older brother who was 16 years older than she was.
When she was young, her mother suffered a brain stroke which severely debilitated her, so her great-aunt Esther moved in to take care of the family.
She also lost her father in 1956, when he was shot dead by a drunk Eastern European immigrant. Sadly, her mother died five years later, leaving the 21-year-old Shirley Marlin Noznisky alone in the world.
Sara Lownds & Hans Lownds
When Shirley moved to New York City in 1959, she was just starting out her modeling career. She was known for being a beautiful girl with sad, dark eyes, possibly a result of her traumatic early years.
Upon moving to NYC, she started a job as a "bunny girl" at the Playboy Club.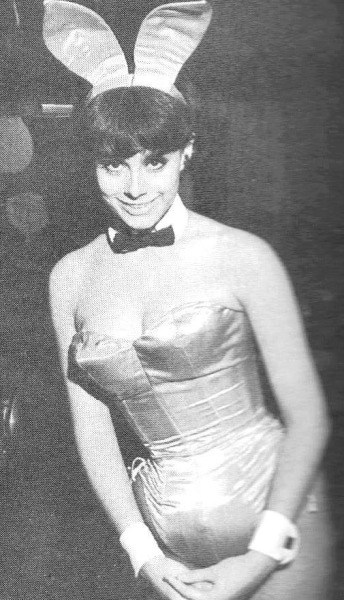 Represented by the Ford Agency, she also began to model for various fashion brands. Through her modeling work, she met Hans Lownds, a magazine photographer. Hans was 25 years older than Shirley but they clicked and quickly married in late 1960, becoming Sara Lownds.
Sara Lownds was Hans' third wife and he was the one to persuade her to change her name to Sara. The reason being that his first wife was named Shirley and he did not want to be reminded of her.
Hans' son, Peter Lownds, recalls his father's new marriage, "I came home from Yale, and Sara answered the door. I didn't know who she was, I saw that she was only 4 or 5 years older than me. I didn't know my father had gotten married again."
As mentioned above, Sara had just started her modeling career when she met Hans. Her career was on the up, having recently appeared as the "lovely, luscious Sara Lownds" in Harper's Bazaar. Although her modeling career was soon put on hold when she became pregnant to her daughter, Maria Dylan, on October 21, 1961. Soon after the birth of their daughter, their marriage began to crumble.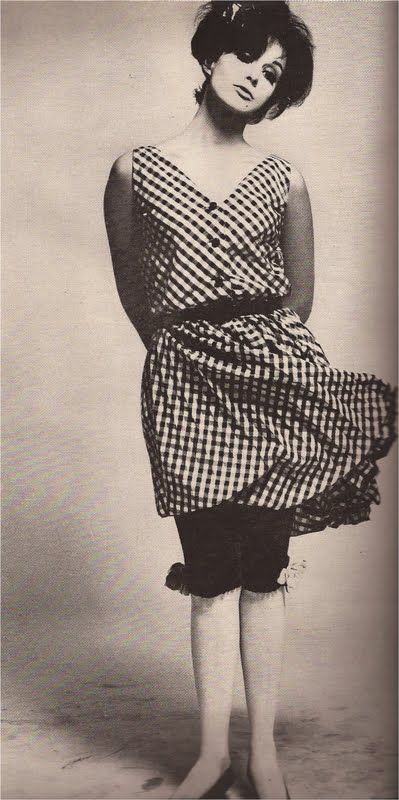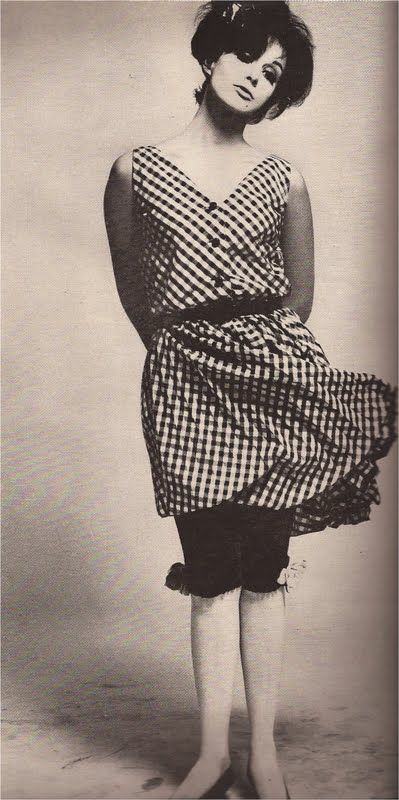 At the time, Sara Lownds began going out on her own in the MG sports car her husband had gifted her. When driving around NYC, she was drawn to the youthful nature of Greenwich Village, a melting pot of musicians, artists, performers, intellectuals and activists.
Toward the end of her marriage to Lownds, Sara had gone out with a friend she had met soon to be named Sally Grossman. Sally was dating Albert Grossman at the time, Bob Dylan's manager and manager of many other successful folk-rock performers, including Janis Joplin.
In 1964, when Sally and Albert got married, they invited Sara to the wedding, where Bob Dylan was in attendance. This was the first time Dylan met Sara Lownds. At the time, she was still married and Dylan was romantically linked with Joan Baez.
When Sara Lownds Meets Bob Dylan
In 1964, Sara and Dylan became romantically involved. Dylan biographer Robert Shelton wrote that Sara "had a Romany spirit, seeming to be wise beyond her years, knowledgeable about magic, folklore, and traditional wisdom."
Embed from Getty Images
Author and music critic David Hajdu also recalled her as "well-read, a good conversationalist and better listener, resourceful, a quick study, and good-hearted. She impressed some people as shy and quiet, others as supremely confident; either way, she appeared to do only what she felt needed to be done."
In September of 1965, Dylan started his first 'electric' tour of the United States. During a break in the tour, he married Sara on November 22, 1965, who was pregnant with their first child together Jesse Dylan.
Soon after learning that she was pregnant, Dylan moved her and Maria Dylan, her daughter from her previous marriage, into the Chelsea Hotel. Although a bohemian hub, he knew it would be safe for the children as he intended on moving in with her and Maria after his tour was over.
Their wedding was rather unconventional, taking place under an oak tree on the front lawn of a judge's house in Long Island. Not long after their secret wedding, Sara gave birth to Jesse Dylan. He also adopted her daughter from her first marriage, Maria Dylan.
They eventually moved to upstate New York in Woodstock, where Bob and Sara Dylan went on to have three more children; Anna Dylan, Sam Dylan, and Jakob Dylan. Friends and well-known photographer Elliott Landy recall Bob being extremely happy during this time, "He just loved being with Sara and the kids. He was a wonderful father, and he loved having the role of 'dad'. And he and Sara couldn't have been more in love."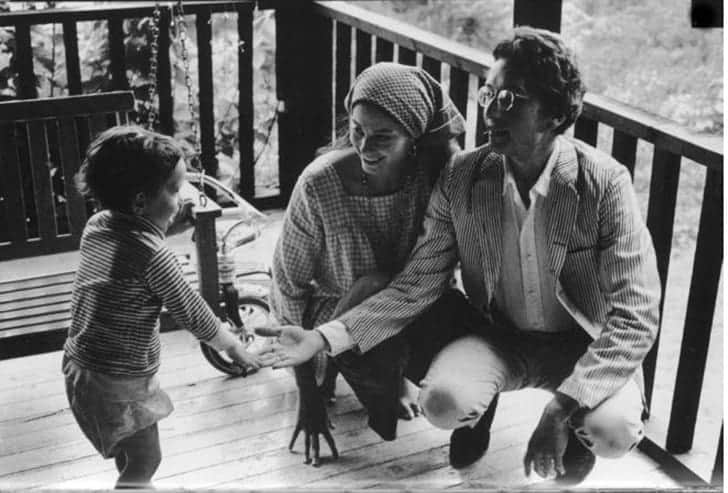 In 1973 they sold their Woodstock home and moved to Malibu, California, on the peninsula called Point Dume. During the two years that they constructed the home and did some re-modeling, tensions began to appear in their marriage. It was around this time that Dylan was on his Blood on the Tracks tour.
Many say this album was proof that their marriage was unraveling. He openly started to canoodle with lady friends while on the road. He was seen with Sally Kirkland and CBS executive Ellen Bernstein, who is apparently the subject of his track, "You're Gonna Make Me Lonesome When You Go."
Despite him being a ladies man, Sara remembers that Dylan was always a good father to her children. And never let his drinking and substance abuse affect how he treated his children.
Even though there was tension in their marriage, Sara Dylan accompanied him on the first part of his Rolling Thunder Revue in 1975. The Revue is what formed the backdrop for the film Renaldo and Clara. In this semi-improvised movie, Sara was playing Clara to Bob Dylan's Renaldo. There are some that think that this was a tribute to Sara because his production company was named after the street where she was born; Lombard Street Films.
Also on the Revue was a former lover of Dylan's, Joan Baez. In the film, she appeared as The Woman in White. During the second leg of the Rolling Thunder Revue in 1976, Sara reportedly had a nervous breakdown. Joan Baez recalls Sara showing up "looking like a madwoman, carrying baskets of wrinkled clothes, her hair wild and dark rings around her eyes."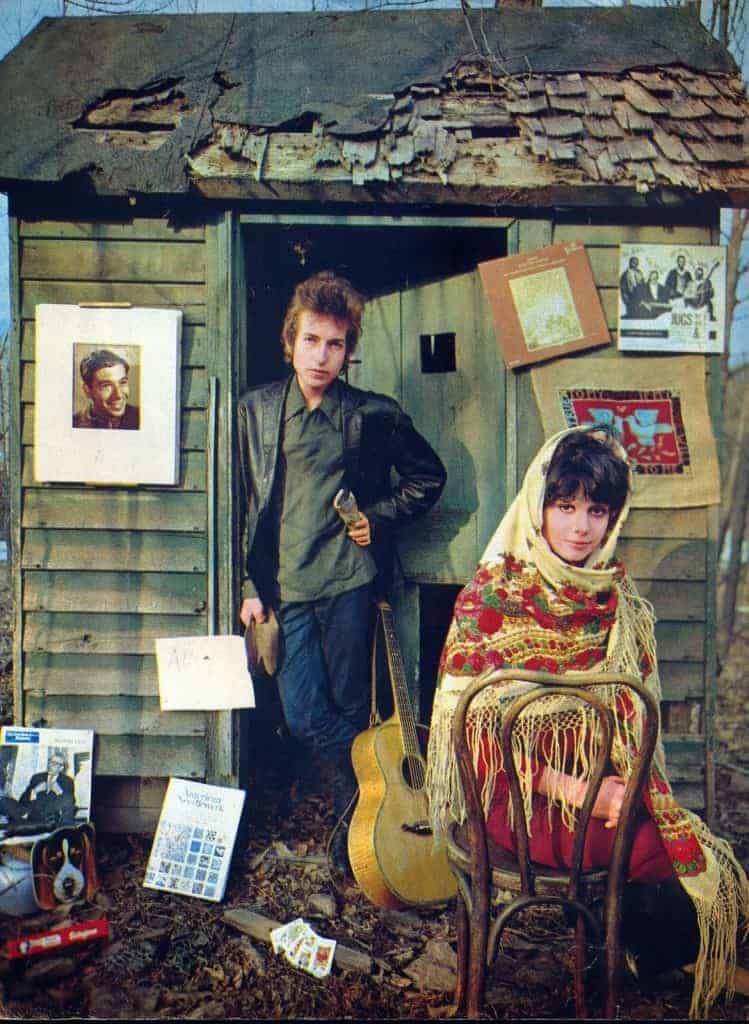 She was in the parking lot screaming at Bob Dylan, accusing him of abusing her. Dylan, who was oblivious to the fact that Sara was upset, continued drinking and didn't change his behavior at all. Shortly thereafter, Sara would file for divorce.
At one point, Sara Dylan stated, "I can't go home without fear for my safety… he has struck me in the face, injuring my jaw… my children are greatly disturbed by my husband's behavior and his bizarre lifestyle."
When Bob and Sara Dylan divorced in 1977, she received half the royalties from the songs that had been written during their marriage, apparently a settlement worth about $36 million. The one condition of the settlement was that Sara would not say anything about her life while married to Bob Dylan, in which she stayed true to her word.
Although it was a bitter divorce, once things settled down, they continued to be friends. It has been said that one of the reasons for the divorce was that Bob Dylan was starting to display erratic behavior; smoking and drinking excessively as well as being physically abusive to Sara. There were also rumors that Bob was having affairs while he was still married to Sara Dylan.
Breakdown of Their Marriage
Bob and Sara Dylan were pretty private during their marriage. However, their friends and fellow musicians were privy to the details of their romantic life.
When Sara first found out she was pregnant, Bob Dylan proposed to her. Although they were married secretly, when his tour manager Victor Maymudes found out, he asked Dylan, "Why Sara? Why not Joan Baez?" Dylan replied, "Because Sara will be there when I want her to be home, she'll be there when I want her to be there, she'll do it when I want to do it. Joan won't be there when I want her. She won't do it when I want to do it.'"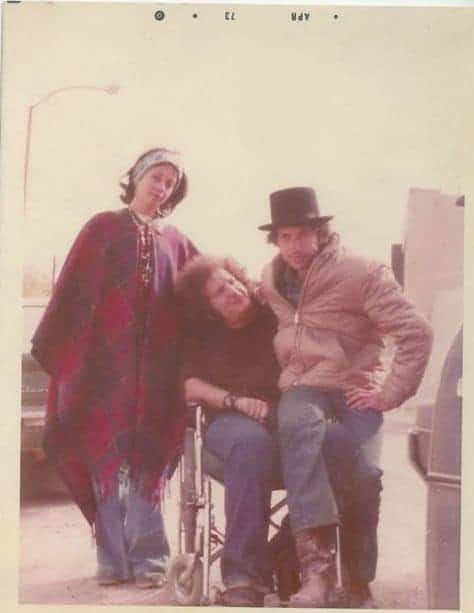 Despite his description of her as a rather passive woman, many of Bob Dylan's friends say that if he hadn't met Sara, he probably would have died a young man. While she couldn't totally control his drinking and substance abuse, she did make a difference. He was so committed to being a family man that it did cut down on some of his wild antics.
On July 29, 1966, when Bob Dylan was allegedly in a disastrous motorcycle accident on the way home from the last leg of a tour, Sara Dylan was in a car behind him. When he crashed, they didn't take him to the hospital. There was no ambulance called. There was no police report filed.
Apparently many people believed the crash was a hoax, just a way for Dylan to get a much-needed break from the drugs and partying. However, Dylan confirmed years later that he had indeed suffered a cracked vertebra. He said it gave him the chance to live the quiet family life he had yearned for when he first met Sara.
In his memoir, Chronicles, he wrote, "I had been in a motorcycle accident and I'd been hurt, but I recovered. Truth was that I wanted to get out of the rat race. Having children changed my life and segregated me from just about everybody and everything that was going on. Outside of my family, nothing held any real interest for me and I was seeing everything through different glasses."
Despite the occasional concert, it would take eight years after the accident before he toured properly.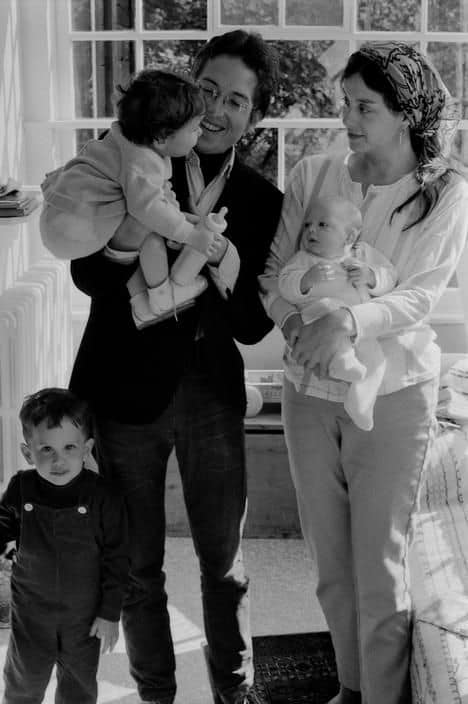 Bob has said that Sara Dylan gave him everything he didn't have in his life (including a beautiful daughter). He wanted stability and normalcy, which she offered. She had no interest in the celebrity lifestyle and was happy to stay at home and take care of their children.
However, it would be Bob Dylan's partying and womanizing that would eventually lead to the couple's downfall. When the family left New York, they moved to Mexico for a brief period. Then they moved to California.
By this time, friends say the couple fought constantly. The only time they didn't fight was when they were redecorating the house. This may explain why they were redoing something new in the house every week.
But on one fateful morning in February of 1977, Sara came downstairs to the kitchen in their Malibu home to find Bob eating breakfast with his girlfriend and their children. This was the last straw for Sara Dylan, the pair had a dispute, in which she claimed he hit her in the jaw. She filed for divorce just a few days later.
In the April 7th, 1977 issue of Rolling Stone magazine, the appeal for divorce stated the "respondent, Robert Dylan, is hereby restrained and enjoined from harassing, annoying, molesting, or in any way interfering with the peace and quiet and personal privacy of the petitioner, Sara Dylan."
The Musical Legacy Of The Muse Formerly Known As Sara Lownds
Sara Dylan is said to have inspired many Bob Dylan songs, although there are two that specifically depict his adoration of her. "Sara," the closing song on his 1976 album Desire, was recorded shortly after they split up for the first time.
Although they were separated, Sara was there in the studio as he recorded this track. She was watching from the other side of the glass. Apparently, Dylan turned to Sara before starting the song and said, "This one's for you."
One line from the song says, "Staying up for days in the Chelsea Hotel writing "Sad Eyed Lady of the Lowlands" for you." This was a reference to the days when Sara and Bob Dylan lived in the Chelsea Hotel. It was a hearkening back to happier times. The song also references the good times Dylan had with Sara and their children. Bob and Sara reconciled for a short while after this song was released.
Where Is Sara Dylan Today
Sara Dylan lives a very private life today. Now in her early 80s, she doesn't make a lot of public appearances. Those who know her said that she lives a very quiet life since their separation.
During the divorce proceedings in court, Sara received a settlement of an estimated $36 million, which included half the royalties for songs written during their marriage. One of the conditions of the settlement was that she remain silent about her personal life with Dylan. It appears as though she has done so.
She briefly rekindled her relationship with Bob Dylan in 1983. There were even rumors that he was going to ask her to marry him again. However, it didn't last and Sara has been quite remote ever since.
Be sure to check out this archival footage of Sara Lownds and Bob Dylan together in 1969, courtesy of the Peter Stone Brown Archive.
Similar Stories…