Ted Nugent is one of the world's most recognizable rock n roll stars, having earned fame as guitarist for the psychedelic rock group The Amboy Dukes, Nugent has gone from strength to strength in his subsequent solo career.
You'd likely recognize Ted Nugent from his work on hit singles like Cat Scratch Fever, Stranglehold, and Motor City Madhouse.
But one of the lesser-known aspects of Ted Nugent is his private life. Ted Nugent has been married twice, to two separate women, but perhaps most interesting of the two is his current wife Shemane Deziel!
But what is the relationship like between Ted and Shemane, and why did Shemane confess to knowing none of Ted's songs, and feeling isolated from the world of rock music?
Join us below to find out all that you need to know about Ted Nugent's relationship with his wife Shemane Nugent!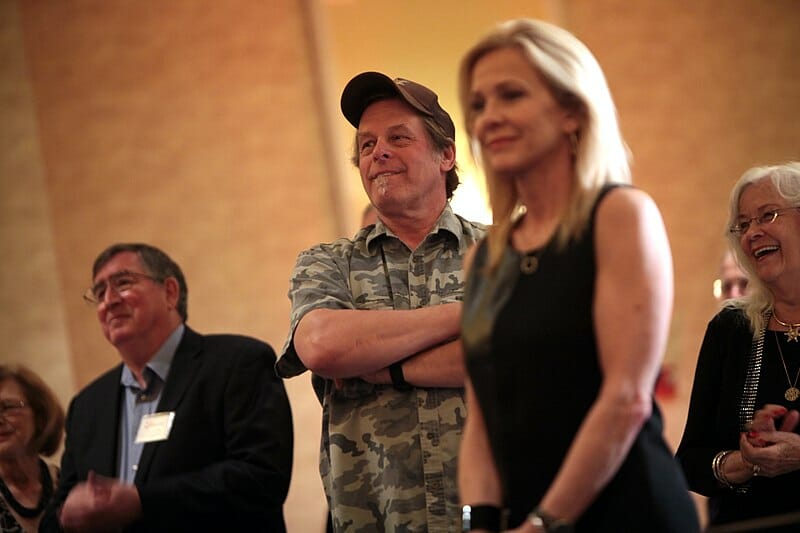 How Does Shemane Deziel About Marriage To A Rock Star?
In September of 2021, Shemane Nugent took to her personal Instagram account and typed up a post detailing her experiences in her marriage with Ted Nugent.
Luckily, the post actually retains a hopeful and positive perspective, despite what it discusses.
"When I was growing up, I didn't listen to rock 'n roll music. I liked Donna Summer, Lionel Ritchie, and yes, Barry Manilow. I liked dance music."
Shemane takes the opportunity to discuss her preference for dance music which you might assume would have an impact on her relationship with one of America's most famous rock musicians.
Luckily, the enduring nature of their relationship has proven this to not be the case at all!
"I couldn't have told you the name of one of his songs if my life depended on it." She said of her husband's eclectic career in music.
"In the rock 'n roll world, I often felt isolated and out of place. I saw things at concerts that I'd only heard about in R-rated movies."
You might still find yourself rather surprised at the fact that Shemane should dislike rock music so much, and yet still be married to one of its most incredible stars.
This can partly be explained by her strongly held religious beliefs, as Shemane clarifies later in the same Instagram post.
"Do you ever feel lonely and unwelcome because you're a believer? That's what being a Christian in a rock 'n roll world is all about."
What Is The History Between Ted And Shemane Nugent?
Now that we've taken a look at some of Shemane's more recent comments regarding the work of her husband, let's now take a look at who Shemane is, and what her relationship to Ted Nugent is like.
Shemane Nugent, nee Deziel, is a television producer, as well as an author and an acclaimed fitness producer.
As you have likely already picked up on, she is also a devout Christian, which explains many of her views towards her husband's rock music work, and her attitudes to rock music in general.
Both Ted and Shemane married on January 21st of 1989, and have remained happily married in all of the years since.
The two have had one child together: Rocco Winchester Nugent, who was born in 1990. The two had previously met in 1988 when he was a guest star on WLLZ-FM in Detroit.
This was the television station where Shemane worked, and the two very quickly hit it off!
However, though Ted and Shemane's marriage has survived many years, and still thrives to this day, in 2005 Ted Nugent agreed to pay monthly child support to a child that he had fathered with another woman while still married to Shemane.
The two have very rarely spoken about this situation, and have remained very private about the whole affair.
Has Ted Nugent Been Married Before?
Ted Nugent has only ever been married two times. His first marriage was to Sandra Jezowski.
The two married in 1970 and remained together until 1979. Together, both Ted and Sandra had two children: Toby and Sasha Nugent.
Unfortunately, Sandra Jezowski died only 3 years after the collapse of their marriage, in 1982, in a single-car crash.
Although Ted Nugent has only ever been married one other time after Sandra Jezowski, he has had multiple relationships with multiple women across his life.
Many of these relationships have also led to the birth of children. All in all, Ted Nugent has had 6 children with 4 women.
However, Ted Nugent's first two children have long been a point of controversy in his life. In the late 1960s, Ted Nugent had two children, a boy, and a girl, both of whom he gave up for adoption.
It was only nearly 50 years after they were put up for adoption that these children discovered who their real birth father was.
Though Ted Nugent has since reunited with these children, he has remained reluctant to speak publicly about them.
However, he has revealed that his other four children were aware of the existence of his first two children throughout their lives.
Nugent has faced some controversy as a result of his parenting choices regarding his first two children.
Who Are Ted Nugent's Children?
Ted Nugent has six children, all of whom have resulted from relations with four separate women. His first two children were born before his first marriage, in the late 1960s.
However, those first two children were instantly put up for adoption, and only many decades later discovered who their birth father was.
After he married his first wife, Sandra Jezowski in 1970, Ted had another two children, Toby and Sasha Nugent.
Toby Nugent has gained notoriety in online spaces for his involvement in hunting, and the various photographs he has taken with his prize kills.
Slightly less is known about Sasha Nugent, who actively chooses to avoid the media spotlight that comes from being the daughter of an internationally renowned rock star.
Ted Nugent's second and current marriage to Shemane Nugent led to the birth of his fifth child, Rocco Winchester Nugent.
Rocco has followed in somewhat similar steps to his father and has dabbled in music production, as well as in acting.
Rocco also has a passion for hunting which he shares with his father. The two have often enjoyed heading out on deer hunts together, and it is a pastime that the two enjoy sharing.
Another of Ted Nugent's lesser-known children is one that he fathered with a woman named Karen Gutowski, while still married to Shemane.
Very little is known about this child, as Ted prefers to keep quiet about his relationship with Karen and the child that he fathered with her.
However, it was announced that in 2005, Ted agreed to pay monthly child support worth around $3,500 to the estranged son.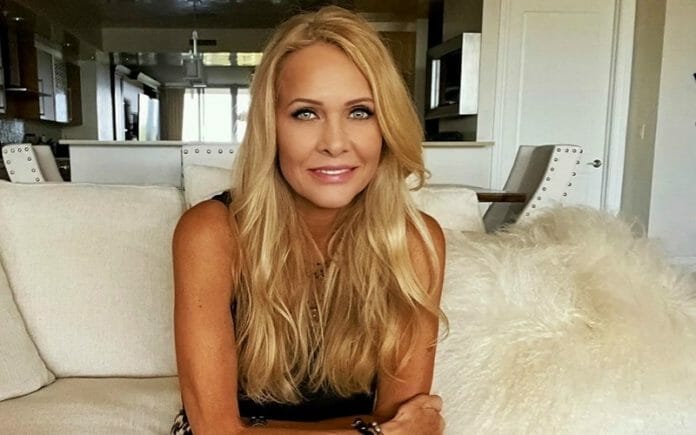 To Wrap Up
As you can see, Ted Nugent has had a fairly wild private life that is perhaps very reflective of his very wild music.
Ted Nugent is known for having an unhinged stage persona, so perhaps it should come as no surprise that his life has proven just as wild!
Although Ted's wife Shemane clearly has a lot of love for her husband, the two do still have some differences.
The most major of which is that Shemane is not a particular fan of Ted's music at all!
Despite this, the two have managed to keep their relationship going strong for more than 30 years since their marriage in 1989!
Check out Shemane Nugent talk about her secrets to happiness during an interview with Blaze TV on the video below.