With a long and successful career as the lead singer and bassist of The Police and an incredibly strong solo career that continues to this day, Sting is arguably one of the most prolific living rock legends.
In fact, you only have to look at just how impactful The Police have been on music as a whole to understand this.
Their hit song Every Breath You Take, which Sting wrote, won a BMI award in 2019, honoring it as the most-played song in radio history.
Sting has earned himself many accolades across his extensive career, and that success has earned him a very sizable fortune that is now valued at well over $400 million.
This is made up of revenue from his musical efforts, as well as his appearances in film and television.
With six children, you would think that Sting would be ready to distribute his wealth to them in the event of his passing, but you might be surprised to learn that Sting actually has no plans to allow his children to inherit much of his money!
You're likely reading this now because you've been wondering why Sting would make such a decision.
What was Sting's net worth? What motivated him to say that his children won't receive it? Want to find out?
Then make sure to read on down below, because we have all of the answers you need!
---
RELATED: The Very Best Songs By The Police
---
Why Won't His Children Inherit Sting's Net Worth?
Sting has stated, in an interview with People magazine for a February 2020 issue, that the reason why his children will receive very little inheritance is that they are "Fiercely independent".
Sting has stated that his children don't ever expect to coast by through life and to live off of handouts from him.
Sting has made a point throughout the lives of all of his children that, while he will help them financially if they are in trouble, they should never have the expectation that they do not have to work. He believes that part of life's adventure is finding one's own feet, and making a living for oneself.
Thus, it is clear that Sting's decision is not a malicious one, made with the intent of depriving his children, but instead a compassionate one to help the personal development of his children, and one that is deeply rooted in his own sets of values.
But now you are probably wondering what motivated Sting to come to such a decision for his children. Let's find out!
What Was Sting's Early Life Like?
Sting was born in October 1951 as the eldest child to two working-class parents. His mother was a hairdresser, and his father was both an engineer and a milkman.
This suggests a lot about Sting's personal values, and the impact they may have had on his relationships. Growing up in Wallend, Newcastle Upon Tyne, Sting was led towards a career in the shipyards that he lived nearby.
Though he'd always had a distinct passion for music, as evidenced by his obsession with a Spanish guitar that a friend of his father had left behind, Sting never quite imagined actually pursuing a full-time career in the music business.
Sting was quoted as saying:
You leave school and you get a job […] There was no idea of making a living out of playing music.
Despite occasionally dreaming of a life of glamor and fame, Sting actually took on some very ordinary jobs after finishing school, including a two-year tenure as a teacher at St. Paul's First School, which is based in Cramlington.
Though, of course, Sting achieved great success with his next career move in starting The Police, he is very thankful for the time that he spent in ordinary jobs.
I'm glad I didn't have success at 16 or something, out of school. People don't survive that.
Sting believes that working hard towards success and grinding through the tough early days of seeking success is a very valuable thing, which suggests a lot about why he has chosen to give his children little inheritance.
As a father, he did not want to make life too easy for his children, as he believes that hard work and a little bit of adversity are good for building character. He also wants to help to keep his children grounded.
Sting has previously stated that those that achieve fame and success very early on in life, with little trouble, often end up with very disastrous lives and relationships.
I was a father, and a husband, I had a real-life to compare to, the life of success and fame.

I could compare the two, and it kept my feet on the ground.
Thus, Sting's choice to not have his children inherit all of his fortunes is one of immense compassion, and not out of a lack of love.
Perhaps another factor that may have influenced Sting's decision is his documented history of activism. Sting is a strong proponent of human rights, and has dedicated his talents, and massive amounts of his fortune to numerous charitable causes around the world.
This makes it clear that Sting does not value hoarding his own wealth, and instead would rather see it put to good use.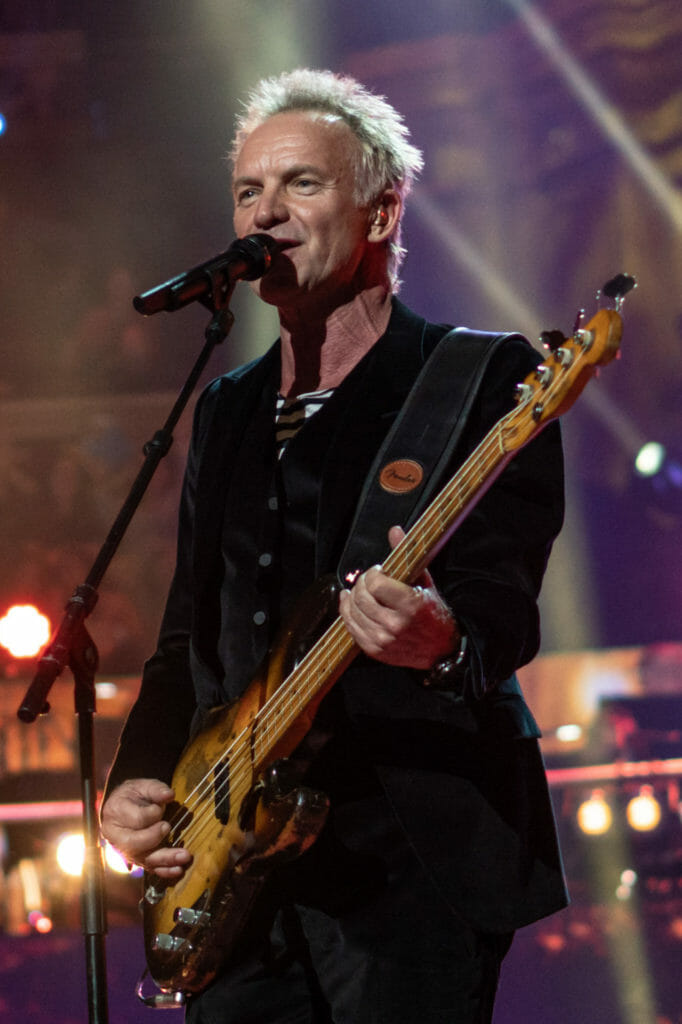 How Did Sting Earn His Massive Fortune?
Sting has had a truly magnificent career that can partly explain how he has been able to accrue such a massive fortune.
Of course, it goes without saying that his early musical work with The Police has managed to earn him a massive fortune and continues to provide to this day. Every time a song by The Police is played on the radio, or streamed by internet users, Sting receives some profit.
Also Sting's solo career, which has continued much longer than his time with The Police, has also seen him earn plenty of money. His hit singles Every Breath You Take and Fields Of Gold are amongst the most played tracks of all time.
Along with his various successes in the music industry, Sting has also appeared in numerous high-profile films, including Quadrophenia, and the sci-fi classic Dune. His acting career began around the height of his fame, so it is likely that he was paid a heavy sum for his roles.
As well as acting in various films and television shows, Sting's own music has also shown up in numerous works across the years and continues to feature prominently in successful works including the recent Netflix hit Stranger Things.
Every time a show or film makes use of his music, Sting, of course, will be paid royalties for the use of the music!
Who Are Sting's Children?
So who are the children that Sting raised to be so independent? Over the course of his life, Sting has been married twice.
His first marriage was to Frances Tomelty, with whom he had two children: Joseph and Fuchsia Katherine.
In 1992, Sting married his second wife Trudie Styler, with whom he has had four more children: Brigitte, Jake, Eliot, and Giacomo. Almost all of Sting's children have managed to find success working in showbusiness, either as musicians or actors.
Let's have a closer look at each of his children.
Joseph "Joe" Sumner
The oldest of six children, Joe followed in his father's musical footsteps. He is currently the bassist for the rock band Fiction Place. When he's not playing with the band, he also runs a successful tech company, Vyclone, which produces apps for smartphones.
Fuchsia Katherine Sumner
Fuchsia took inspiration from her mother and chose acting as her creative expression. She has had roles in Saving Mr. Banks and Billionaire Boys Club. She also works as a writer and producer in the film industry.
Brigitte Michael "Mickey" Sumner
Brigitte, or Mickey as she likes to be called, is the first child of Sting's second marriage to Trudie. Along with her sister Fuchsia, she is an actress and has roles in movies such as Frances Ha, and American Made, starring alongside Tom Cruise.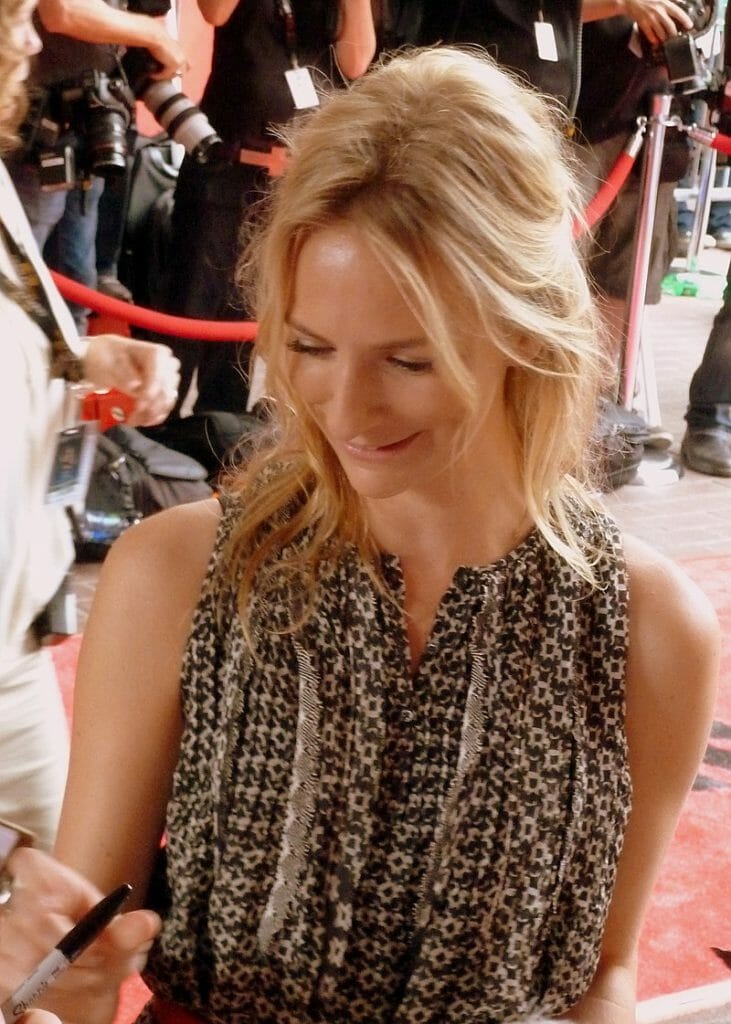 Jake Sumner
Jake Sumner, similar to many of his siblings, has worked in the film industry, though instead working as a director. In his time as a director, Jake has worked with names such as Bruno Mars and Damien Marley. He also engages in modeling alongside his directing career.
Eliot Paulina Sumner
Finally, Sting's youngest daughter Eliot has followed in the musical footsteps of her father, having released music with her band "I Blame Coco", and recent solo release Nosferatu, under the name of Vaal!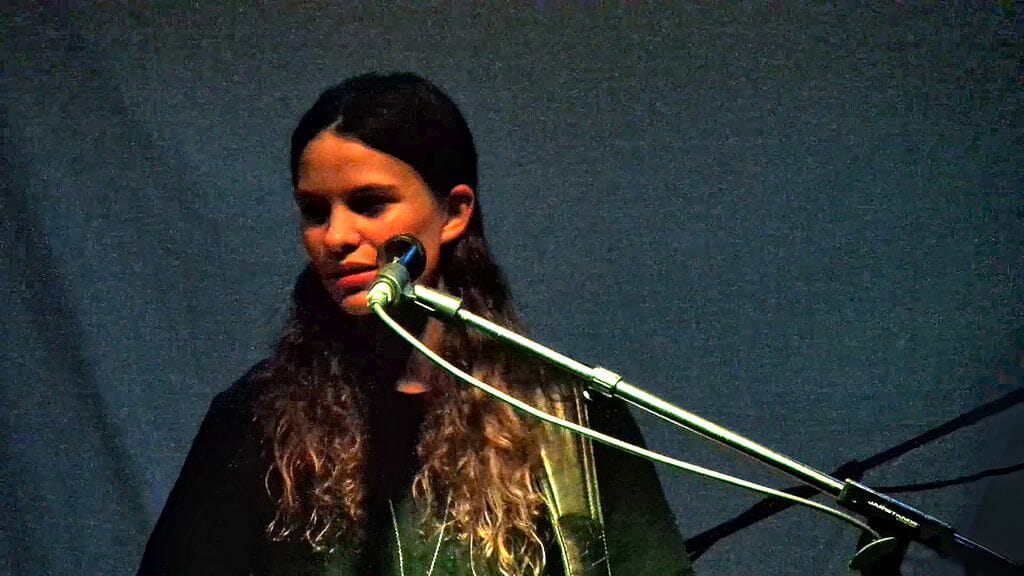 Giacomo Sumner
Being the youngest of Sting's children, Giacomo is only just starting his acting career and has landed several small roles in We're Going To The Zoo and 10,000 Saints with Ethan Hawke.
Clearly, Sting's impassioned spirit for hard work and dedication has paid off, with all six of his children actively pursuing full-time careers in the creative arts, many of which have started with smaller projects, such as smaller-budget films, as in the case of Giacomo, or with indie bands, in the case of Eliot.
Final Thoughts
There you have it.
Though initially, it may seem cold for Sting to not want his children to inherit his massive fortune, it becomes clear, with a little bit of knowledge about Sting himself, that the decision comes out of a place of compassion.
Sting clearly has strong feelings about personal agency and responsibility, and these values have definitely rubbed off on his children, all of whom have had very successful careers so far, which they have had to individually get off the ground themselves.
To hear Sting explain in his own words why his children won't be inheriting his substantial wealth, check out this video from Q at CBC.
Frequently Asked Questions
What Is Sting's Real Name?
Sting's real name is Gordon Matthew Thomas Sumner
Where Was Sting Born?
He was born in Northumberland, England on the 2nd of October 1951
How Many Albums Did Sting Release?
Sting has released 15 studio albums and sold over 100 million copies worldwide.
What Is Sting's Net Worth?
Sting is one fo the top 10 richest musicians in Britain, with a net worth estimated at more than $400 million.
Similar Stories