Grief is so often framed as something to fight against and eventually prevail over, but the truth of the matter is that it lingers, refusing to be ignored, shaping the lives of those that bear its burden, a sentiment that brings to mind a favorite poem of mine: W.S. Merwin's "Separation"…
Your absence runs through me.
Like thread through a needle.
Everything I do is stitched with its color.

"Separation" by W.S. Merwin
A mere three lines long, this short poem perfectly encapsulates the vastness of grief and how formative it can be, something the eldest daughter of late Lynyrd Skynyrd frontman, Ronnie Van Zant knew all too well.
At the tender age of ten, Tammy Van Zant's father was torn away from her, and from this point on, her grief would inform every event in her life and every decision she made.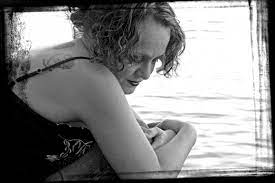 What Happened To Ronnie Van Zant The Day Her Father Left?
After releasing five hugely successful studio albums and playing a pivotal role in developing the southern rock genre, Ronnie Van Zant and his bandmates were at the height of their career and creative prowess.
The world was opening up to this exciting musical force, and a bright future seemed written in the stars.
Following their October 20th show in 1977 at the Greenville Memorial Auditorium in South Carolina, the band boarded a flight chartered for Baton Rouge, Louisiana to continue their tour in support of Street Survivors.
Sadly, the Convair CV-240 plane that the band was traveling on would never reach its destination.
The aircraft ran out of fuel in the latter portion of the journey and its twin engines shut down. Unable to reach a nearby airport, the pilot and co-pilot attempted an unsuccessful emergency landing, crashing in a woodland area five miles northeast of Gillsburg, Mississippi.
Just three days after the release of their latest album, Ronnie Van Zant (vocals), Steve Gaines (guitar & backing vocals), Cassie Gaines (backing vocals), and Dean Kilpatrick (assistant road manager) were killed along with pilot Walter McCreary and co-pilot John Gray.
Several other band and crew members were seriously injured in the accident that would eventually be chalked up to:
…crew inattention to fuel supply.
How Did The Death Of Ronnie Van Zant Impact His Daughter?
By the time of her father's death, Tammy's parents were divorced and her biological mother, Nadine Inscoe, had fallen prey to a prescription drug addiction and was unable to care for her young daughter.
Ronnie had remarried in 1972, but Tammy's stepmother, Judy Seymour, wanted little to do with her, instead choosing to focus all her attention on her biological daughter Melody, Tammy's half-sister.
With no immediate home or support structure, Tammy was forced into the care of her grandmothers, meaning she would have to split her time between two places thus making it all the more difficult to find stability and process the tragedy of her father's passing.
In order to find some catharsis in the midst of all this pain and suffering, she began writing music, and by all accounts, achieved proficiency remarkably quickly, indicating she had inherited her father's natural giftedness.
Unable to escape the horrors that befell her, she used music to turn and face them head-on, mining her pained life for lyrics and melodies precisely the way her father did.
She carved out a name for herself in the music industry with songs such as "Freebird Child" and "Surviving on a Wing" clearly referencing her father and his passing.
The former was released as her very first single in 2009 and stood as the title track of her debut album, which, as you might expect, was dedicated to her father.
"Surviving on a Wing" she dedicated to all the women out there struggling with and surviving adversity.
Finally, after decades of hurt, music allowed a small ray of sunshine to pierce her shroud of suffering, and to help people experiencing similar hurt, she decided to work on a memoir, but sadly, tragedy wasn't done with Tammy Van Zant just yet.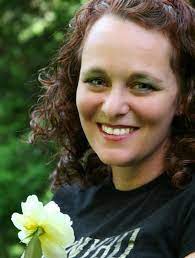 What Became Of Tammy Van Zant?
On July 11, 2022, Tammy's auntie Jane Van Zant announced that Tammy Michelle Van Zant had passed on; she was 54. The news arrived via social media, and the cause of death was never disclosed:
With a sad heart, I'm asking for prayers for the Van Zant family as we lost Ronnie's oldest daughter Tammy Michelle Van Zant last night.

Jane Van Zant via Facebook
Tammy's passing occurred mere weeks after her mother Nadine also passed away, marking yet another fence post on a path plagued with tragedy.
At least we can all take solace in the fact that, although she may never have fully broken free from her cage of grief and lived as the free bird of her writings, she is now finally at peace.
What Was Tammy Van Zant's Music Like?
As you'd expect, Tammy's music has a country edge, with guitars doing most of the heavy lifting, but she was never afraid to introduce more modern elements such as synthesizers to her songs.
You can hear Lynyrd Skynyrd and indeed her father all over her album, but that's not to say Skynyrd fans will enjoy her angle on the southern rock aesthetic the band helped create.
Although Tammy clearly took inspiration from her father's band, she strove to make music that was very much her own, and that's exactly how it sounds. But whether you're into the music or not, it offers a fascinating and heartbreaking insight into a woeful life and a haunted soul.
Final Thoughts
When an inspirational artist dies, the whole world weeps, but this wound heals quickly; the same can't be said for the loved ones of the deceased.
Although her father's passing didn't wholly define her, Tammy Van Zant's life was dramatically remapped when that plane fell from the sky in 1977, an event that would serve as the genesis of her tragic story… R.I.P Tammy.
To see Tammy Van Zant in her prime, check out this interview with her during the recording of her album at the White Room Recording Studios. Special thanks to Freebird Outreach for uploading this gem.