The Grateful Dead… the ever-enigmatic ensemble (often cloaked in a patchouli haze), that defies easy categorization. An amalgamation of musical traditions, rooted in Jerry Garcia's reluctance to be pigeonholed into any single genre. Who can blame him?
In a sunlit afternoon in Egypt back in '78, Garcia candidly conveyed to a reporter, "You're asking me whether the Grateful Dead still represents the ideals of the '60s, but we're trying to uphold something else." They certainly did more than that.
In the years following their inaugural jam sessions as Ken Kesey's Merry Pranksters' house band (I highly recommend you read "The Electro Kool-Aid Acid Test by Tom Wolfe for more on this era), the Dead evolved from countercultural relics into musicians capable of captivating generations. But how do you narrow down a catalog as sprawling as an Old West epic? Well, saddle up as we traverse through the enigmatic world of the Grateful Dead's best albums.
Workingman's Dead (Warner Bros, 1970)
In the wake of their psychedelic detour in "Aoxomoxoa," "Workingman's Dead" marks a drastic re-centering. This is a stripped-down affair, more dust than stardust, embracing the raw essences of American folk and country. From "Uncle John's Band" to "Dire Wolf," the Grateful Dead extended a hand to a simpler form of storytelling, absent of audio experiments but rich in harmonic nuance.
Musically, it's where the band shows off its craftsmanship. Songs like "Cumberland Blues" lay bare the skill of Garcia, Lesh, and Weir, encapsulating a sound that could be mistaken for the house band of some forgotten roadside saloon. In its succinct, traditionalist manner, "Workingman's Dead" was the band saying, "We've arrived, sit a while."
Suggested Track: "Uncle John's Band"
American Beauty (Warner Bros, 1970)
Close on the heels of "Workingman's Dead," "American Beauty" came out later the same year and you'd be forgiven for considering them sister albums. While Crosby, Stills and Nash infused the Dead with the art of harmony, songs like "Candyman" and "Box of Rain" reveal a deepening maturity, a somber aura enveloping the Dead's musical landscape.
It's also here that Robert Hunter's lyrics began to stake their claim, crafting haunting songs like "Sugar Magnolia" and "Truckin'," the latter an anthem of road-tested wisdom. American Beauty is the sound of a band not just confident, but comfortable in its skin, each member contributing something vital yet intangible to the whole.
Suggested Track: "Friend of the Devil"
Live/Dead (Warner Bros-Seven Arts, 1969)
It's the Grateful Dead in their most native form: live and unfiltered. Using then-revolutionary 16-track recording tech, this double album captured the shamanistic interplay between the band members. Listen to "Dark Star," and you'll find it hard to believe that this wasn't meticulously arranged beforehand. But that's the magic, isn't it?
In many ways, "Live/Dead" serves as the blueprint for the Dead's live reputation. The band might not always arrive at the same destination, but the joy comes from the journey, from "St. Stephen" to "Death Don't Have No Mercy." And as they meander through these live recordings, so do we, the listener, willingly lost and then found again.
Suggested Track: "Dark Star"
---
YOU MIGHT LIKE: Dive Into The Best Albums From KISS
---
Grateful Dead (Warner Bros, 1971)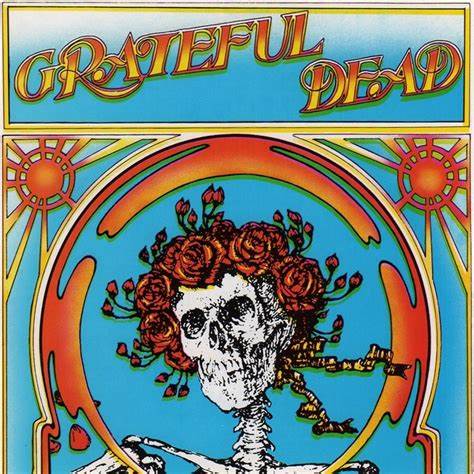 Also known as "Skull And Roses," this album is an essential live record that came at a time when the East Coast started to embrace the Dead's ethos. Songs like "Bertha" and "Wharf Rat" showcase the Dead's unrivaled skill at jam-band storytelling. Yet it's not just a rehash of the older numbers; it incorporates newer, more reflective songs, like Weir's haunting rendition of "Me And Bobby McGee."
"Skull And Roses" allows newcomers to experience the Dead without getting on a psychedelic bus. You could feel the synergy between the band and their newfound East Coast audience, the energy palpable even through the speakers.
Suggested Track: "Bertha"
Wake Of The Flood (Grateful Dead Records, 1973)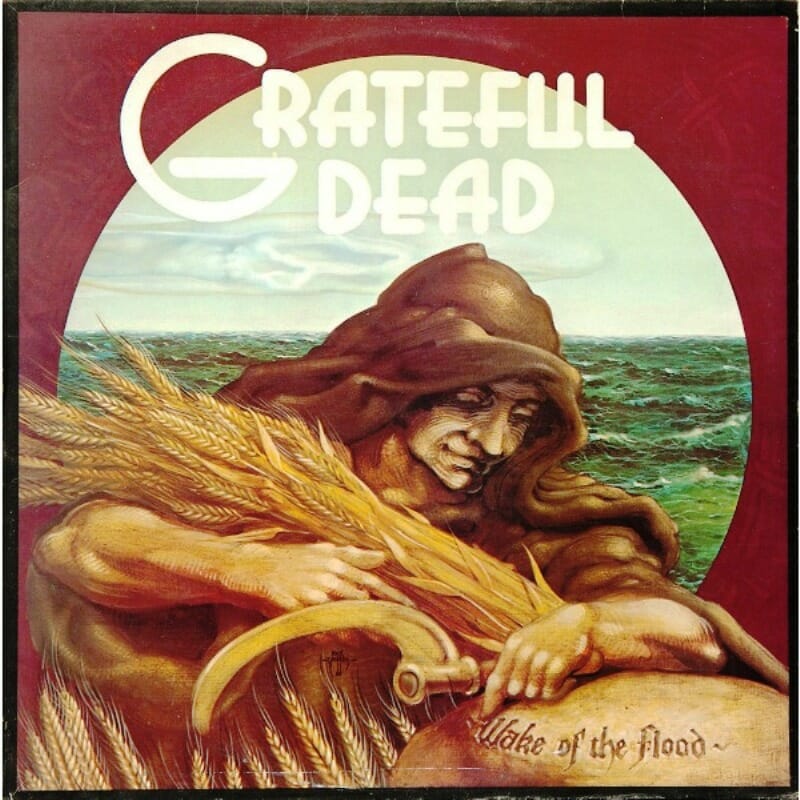 Emerging from the fog of Ron "Pigpen" McKernan's passing, "Wake of the Flood" was a cathartic release in more ways than one. It marked the band's foray into their own label, offering creative freedoms that could be both liberating and damning. Take "Weather Report Suite," a composition that meanders like a river—sometimes rapid, sometimes serene, but always fascinating.
If I had to describe the atmosphere, it's like the morning after a thunderstorm. There's a clean freshness to tracks like "Stella Blue," a melancholic ballad that makes you ponder over what's lost and what's gained. "Eyes of the World," meanwhile, opened up new jamming horizons, setting the stage for future live explorations.
Suggested Track: "Eyes of the World"
From The Mars Hotel (Grateful Dead Records, 1974)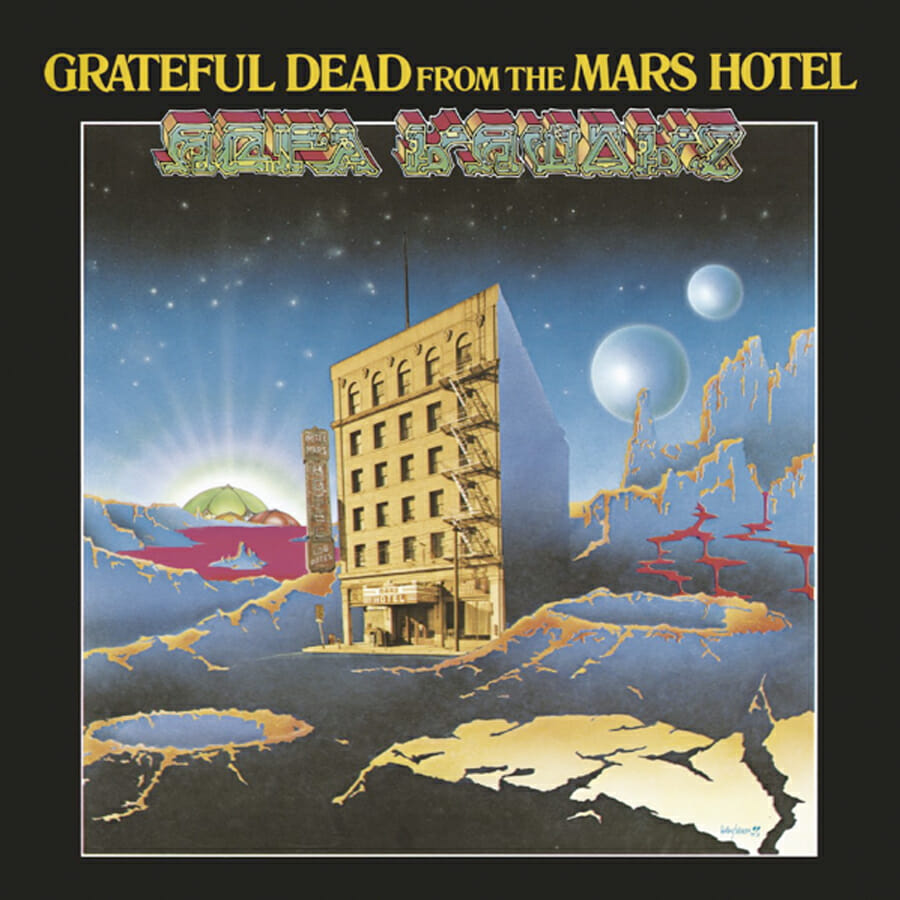 Oh, what a strange inn this is! The band members seemed to have left Earth, found solace on the red planet, and decided to bring back souvenirs. "U.S. Blues" offers a satirical but affectionate look at American culture, while "China Doll" resonates as an emotional lullaby whispered from another galaxy.
"Scarlet Begonias" made its debut here, a crowd-pleaser that would later find its perfect partner in "Fire on the Mountain." The Dead were never just rockers; they were also storytellers. "From the Mars Hotel" is like a collection of short stories—each song offering a snapshot of a moment, a feeling, or a distant world.
Suggested Track: "Scarlet Begonias"
---
YOU MIGHT LIKE: 10 Of The Very Best Grateful Dead Songs
---
Europe '72 (Warner Bros, 1972)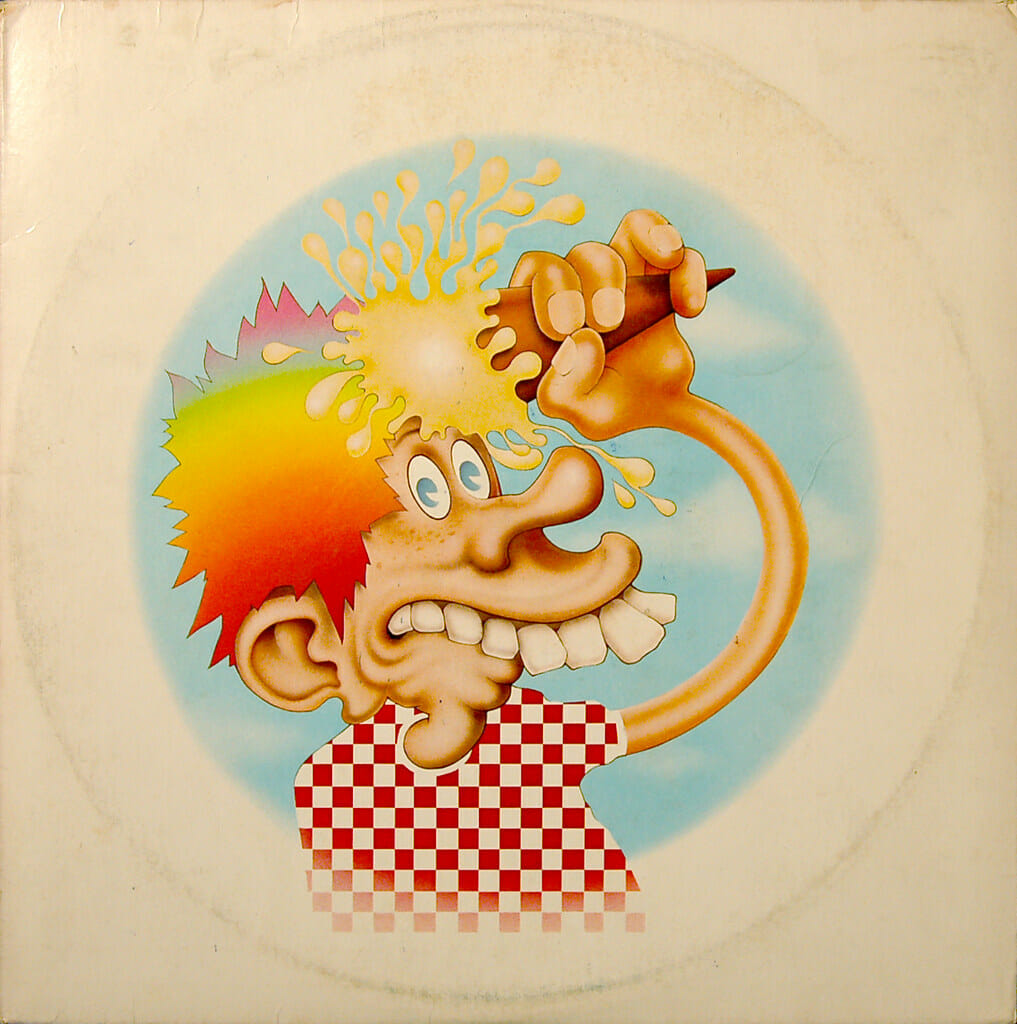 Touring Europe was no small feat, and capturing the electricity of that tour was even more monumental. The Dead's European escapade resulted in one of the most iconic live albums ever. And yes, this is the album that introduced "He's Gone," an ode to lost friends and lost times.
Tracks like "Sugar Magnolia" and "Morning Dew" on this triple LP don't just capture performances; they capture experiences. The band's interplay on "You Win Again" highlights a love affair with American roots music that traveled well, even across the Atlantic.
Suggested Track: "Morning Dew"
Blues For Allah (Grateful Dead, United Artists, 1975)
When the Dead did a Middle Eastern-inspired album, you knew they were venturing onto a path less trodden. "Help on the Way" and "Franklin's Tower" are like the yin and yang of the Dead's musical ethos—complex yet accessible, mystical yet grounded.
The album seems to be a conscious break from convention, as if the band members decided to sit in a desert and jam until something spiritual happened. The result? A record that you need to listen to while staring at the night sky, pondering the mysteries of the cosmos.
Suggested Track: "Franklin's Tower"
Terrapin Station (Arista, 1977)
And here we are, at the station where different trains of thought converge into something unexpected. Many purists turned their noses up at the polished production values, but let's be honest, the Dead were never about staying stagnant. Songs like "Estimated Prophet" and "Terrapin Part 1" offered layered storytelling, mixing Biblical imagery with psychedelic fantasy.
The title track encapsulates a world where turtles talk and time bends. It's an ambitious suite that demonstrates the Dead's willingness to explore uncharted musical waters, even if it risks capsizing now and then.
Must Listen: "Terrapin Station"
Final Thoughts On The Grateful Dead's Best Albums
So you see, the Dead's musical trip was as varied as the destinations it took them to—from the Martian landscapes to European capitals, from American roots to the vast cosmic yonder. Each album stands as a totem on this surreal journey, reminding us that the road to discovery never truly ends, not if the Grateful Dead have anything to say about it.
And as always, they say it best through their ever-expanding musical lexicon. Until our next musical sojourn, dear Deadheads, may the four winds blow you safely home.
---
READ NEXT: Get Your Southern Rock On With Lynyrd Skynyrd's Best Albums
---