Dalida, born Iolanda Cristina Gigliotti in January 1933, spent her early years in Cairo. Her parents were both from southern Italy but headed to Egypt after exhausting all job prospects in their home town.
Dalida's early years were fraught with difficulty. She had to undergo numerous eye operations up until the age of five. But it was her glasses for which she was mercilessly bullied at school. Reminiscing on the event, she said, "I was [sic] enough of it, I would rather see the world in a blur than wear glasses, so I threw them through the window.",
Her father, Pietro Gigliotti, was a skilled musician. He eventually achieved the focal position as a premier violinist at Cairo's Khedivial Opera House. This brought the family a level of status in the community. With her mother, Filomena Giuseppina, also working as a seamstress, they had a healthy income which enabled them to live comfortably.
All this was to change, though, in 1940 when World War II was at its height. Italian males in Cairo were swiftly rounded up and imprisoned by Allied forces. This included Dalida's father, who would not return to the family until 1944.
When he was finally released, he was no longer the loving soul he had previously been. He was evidently traumatized by his experiences as a prisoner of war.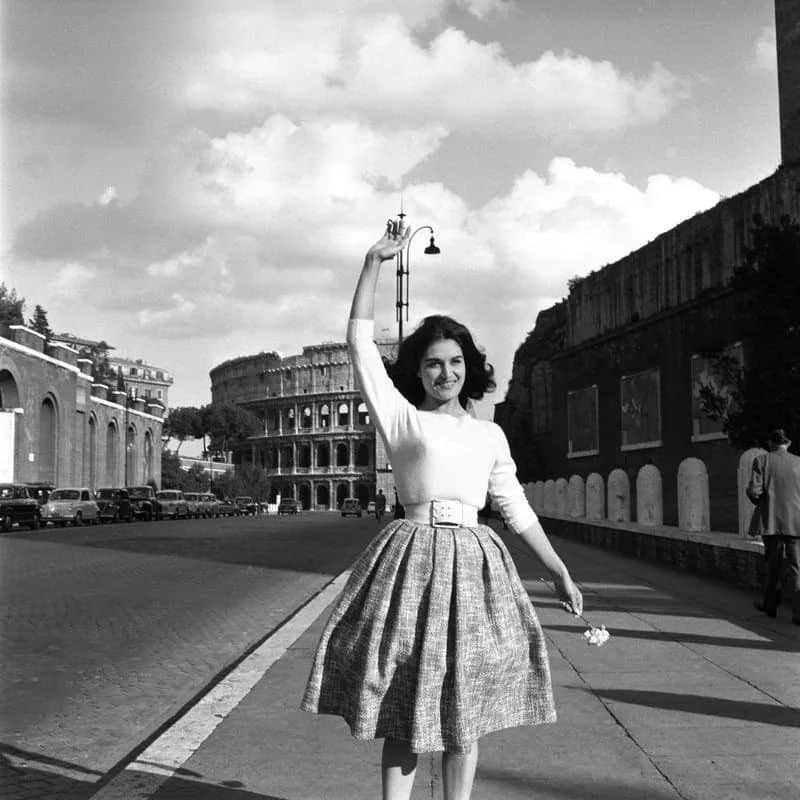 His personality was now moody and violent. Dalida recalled, "hated him when he beat me, I hated him especially when he beat my mom and brothers. I wanted him to die, and he did."
When he died suddenly in 1945, it left his twelve-year-old daughter utterly desolate. It was a trauma which she would never fully recover from and affected her pursuit of male partners all her life.
Dalida – Miss Egypt 1954
As a teenager, she became interested in acting as a result of her uncle's job as a projectionist for a cinema. When the opportunity arose for Dalida to take part in a low-key local beauty pageant, Miss Ondine, she jumped at the chance. To her amazement, she won second prize.
Then, in 1954, at age 21, she took part in the Miss Egypt contest, which she won. Subsequently, she was chosen to represent Egypt in the 1955 Miss World competition. In the event, she did not compete due to the Suez crisis. But it did not matter, she knew her star was on the rise.
Dalida soon relocated from Cairo to Paris on the lookout for career prospects to capitalize on her newfound fame. She had played a few bit parts in a number of Egyptian movies and was intending to pursue an acting career.
Embed from Getty Images
She undertook audition after audition, but never managed to land a part. It eventually dawned on her that the acting game was not as easy as she had first thought. So she decided to change paths.
Singing became her new career of choice. It was around this time, in 1955, that she acquired her famous stage name, Dalida. In 1968, she described why she chose the name. "It was a very frequent name in Egypt and I liked it a lot."
A New Found Career
In April 1956, she took part in a singing competition. She performed a number titled "Etrangère Au Paradis," which proved a big success and won her the first prize. In the audience that night were several industry executives, who spotted Dalida's potential and quickly offered her a recording contract. And so her career finally began to gather momentum.
In January of 1957, her EP Bambino topped the charts in France and elsewhere. Its title song, "Bambino," became one of the most popular and recognizable Dalida songs of all time. Not only this, but it also brought overnight success. Suddenly, Dalida was not only a pop sensation but a style icon.
It was her first number-one hit. Throughout 1957, it became the longest-running number-one in the world. It still holds the record today of a total of 39 consecutive weeks. On September 19th, 1957, Dalida was awarded a gold disc for sales of more than 300,000. Not only a first for her but the first time the award was received by a woman.
In 2007, Bertrand Dicale of French Newspaper, Le Figaro, revisits the impact of the event. "A launch that announced what will happen in the coming decades … the start of really modern times where the singer is more important than the song."
A successful stint as the opening act for Charles Aznavour at the Olympia further established her credentials. Dalida continued to record, releasing further singles throughout 1957. Of these, "Tu N'as Pas Très Bon Caractère" was another number one hit in October, replacing "Bambino."
But the hits just kept on coming. In 1958, she set a new record with five simultaneous top ten singles. Around this time, she turned down a fifteen year Hollywood contract. This reason being her preference to stay where she was already a well-established star, France.
Over the next couple of years, a slew of best-selling singles followed. As well as sell-out concert tours across Europe and numerous awards honoring her startling popularity and success.
"Mademoiselle Jukebox"
She was affectionately christened "Mademoiselle Jukebox." On account of the fact that her singles were the most played in France at that time. By the end of 1959, she had sold over three and a half million records. This was the highest among all European artists, setting a new benchmark for mainstream success.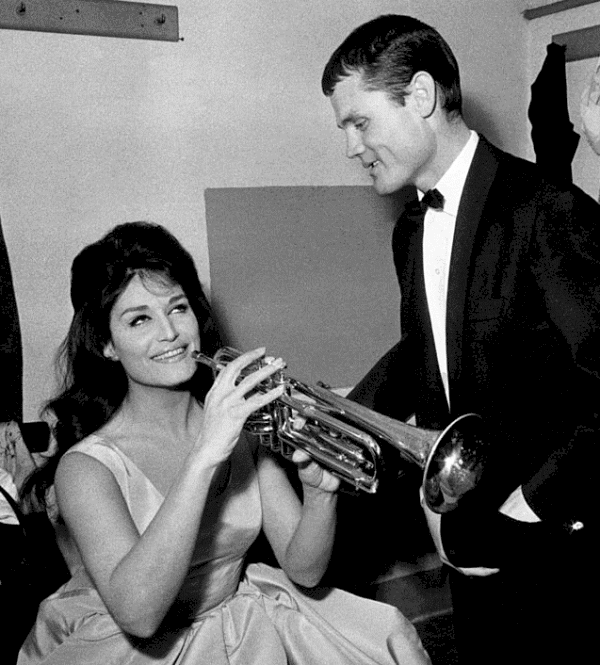 Dalida undertook her first world tour in 1960, and her stock as a performer had never been higher. But all was not well at home. She had been married to record producer Lucien Morisse since 1956, but in 1961 the relationship culminated in an ignominious, tabloid-baiting divorce.
This did not affect her recording career, however, and she remained as prolific a performer as ever. A notable hit of this period was "La Leçon De Twist," which featured French teen heartthrob Johnny Hallyday. But as time went by, she began to focus more on her extensive touring and public appearances than on her records.
A number of singles released in 1964 scarcely scraped the top twenty in France, and so clearly a change of musical direction was in order.
The orchestral pop balladry of Dalida's next single, "Amore Scusami," was an interesting change of pace. It was something of a gamble, but one which clearly paid off when it again reached the top of the charts.
In September of '64, she was awarded a platinum disc in honor of the ten million record sales she had achieved since her debut in 1956. This was a first at the time, though now, of course, the platinum disc is a common currency in the pop music world.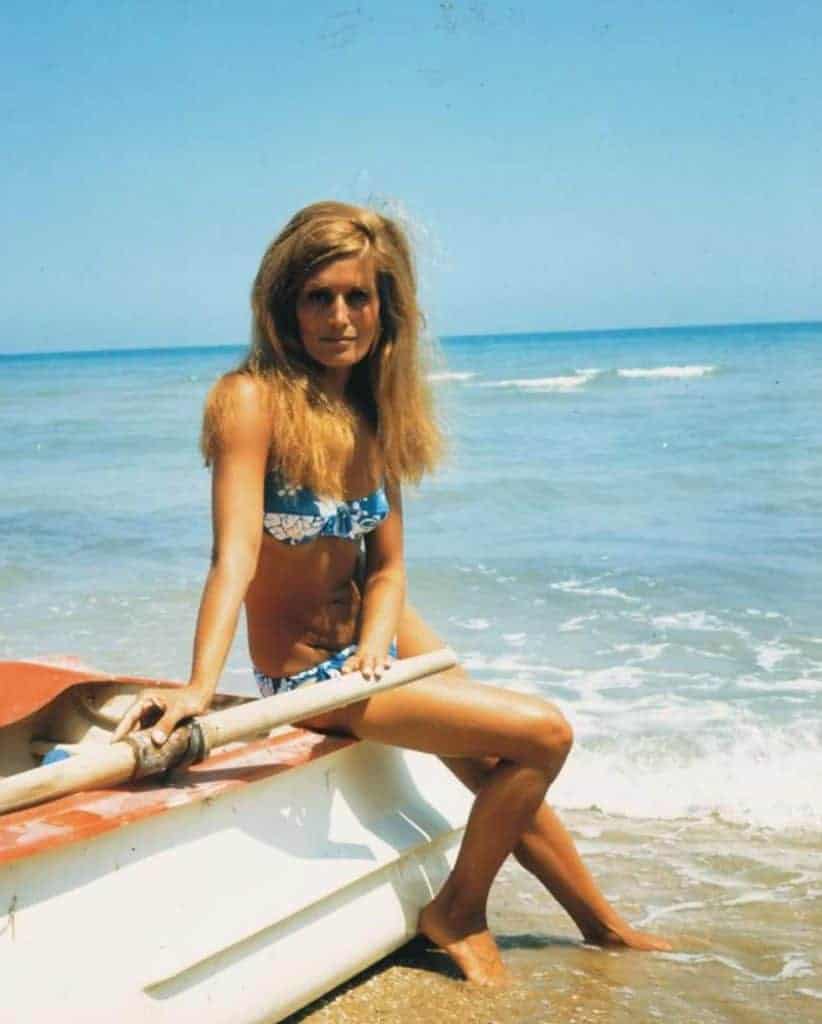 "La Danse de Zorba," "Il Silenzio" and "Petit Homme" continued the string of hits as the '60s progressed. On top of this, Dalida took the opportunity to return to her first love of acting. She appeared in the satirical French movie La Morale de l'histoire.
Though none of Dalida's movies would achieve significant box office, she was always an engaging screen presence. Her cinematic efforts are worth seeking out if only to enjoy her at the height of her powers.
In the summer of 1966, whilst on tour in Rome, Dalida was introduced to songwriter and performer Luigi Tenco. Tenco was something of a firebrand and a tortured soul, but an able songwriter all the same. The two began a love affair. It seemed the couple would be a natural fit for the music competition at the San Remo Music Festival in January of 1967.
There they performed one of Tenco's compositions, "Ciao Amore, Ciao." Though Dalida's performance was highly acclaimed, Tenco floundered in the spotlight and ultimately the couple was eliminated from the competition.
This had a shattering effect on Tenco, who promptly committed suicide by gunshot the following evening. His body was found by Dalida. It was a shock that would send her emotions into a tailspin.
Dalida – Decline
The death of Luigi Tenco began a downward spiral for Dalida. In February of 1967, she attempted suicide and wound up in a coma for five days. Amid considerable press speculation, her career was put on hold whilst she battled depression.
When she finally reappeared on the public scene in the summer of '67, she made a number of emotional TV appearances, debuting more profound, soulful material that reflected her recent loss. But in December of that year, she became pregnant after a brief dalliance and underwent an abortion. This left her unable to conceive, which further contributed to her fragile mental health.
Now fully established as a living legend, Dalida and her brother Orlando established a record label. This would give her greater control over her own music. As the '70s dawned, the hits became less frequent. In October of 1971, Dalida put on a splashy comeback show in Paris in a bid to relaunch her career.
It paid off, and her willingness to evolve her music served her well. In the mid-'70s she took another risk and released a disco single, "J'attendrai." In fact, she was the first mainstream French artist to do so. When the song reached number one, she jump-started the disco scene in France virtually single-handedly.
Her shows were as spectacular and elaborate as ever, and her fanbase as dedicated. But by 1980, her depression had resurfaced. She swiftly eschewed the disco aesthetic and returned to the soulful balladry of the early '70s, including her signature hit "Je suis malade."
Embed from Getty Images
In 1983, her personal situation worsened when her long-term romantic partner Richard Chanfray committed suicide. And by 1985, the eye problems which had dogged her as a child returned. She was no longer able to cope with performing live under glaring spotlights, and so underwent emergency surgery.
Thus began another descent into depression, and this time it was one from which Dalida would not recover. She no longer had the energy or inclination to sustain her music career with tours and new releases. In May of 1987, she committed suicide by barbiturate overdose.
Dalida left a note, "Life has become unbearable for me… Forgive me."
The outpouring of grief prompted a renewed appreciation for her music and her cultural significance throughout France. She remains a highly esteemed figure to this day.
Her musical legacy and iconic status are second only to Edith Piaf. The pair were both voted the most significant French female singers of the 20th century in 2001.
Dalida had an exemplary career and an enduring legend which has yet to be equalled in French popular music.
Similar Stories…