Manuela Testolini is a successful Canadian businesswoman that's had huge success in a number of different fields. However, despite her professional success, it's her dating life that's seen her find fame.
Despite growing her own large businesses and several charitable organizations, Testolini is perhaps best known for her relationships with legendary singer Prince and Halle Berry's ex-husband Eric Benet. 
Although Testolini has been in the limelight for many years now, a lot of people don't actually know who she is, why she's famous, and what her life looks like. Therefore, we're going to take a deeper look into Manuela Testolini's life.
In today's article, you'll find a detailed biography that looks at every aspect of Testolini's life. We'll look at her early life, her marriage to Prince, her career, and what she does now.
If you want to learn more about Manuela Testolini, keep reading!
Quick Information
Before we take a deep dive into all things Manuela Testolini, we thought it would be a good idea to give you some quick information in regard to who she is. To do this, we've listed some useful things you should know about Manuela below!
Manuela Testolini was born on September 19th, 1976.
She was born in Toronto, Canada.
Her current profession is philanthropist and business owner.
She is currently married to Erice Benet.
Manuela Testolini is 5'5" tall.
She went to York University.
She is a mother to three daughters.
Who Is Manuela Testolini?
Manuela Testolini is a Canadian charity worker and businesswoman that was born in Toronto, Canada in 1976. She has worked for a number of charities including Free Arts Minnesota, the Young women's Empowerment Network, and Love4OneAnother. Testolini even founded her own charity called In A Perfect World.
Despite being a huge success in her own right, Manuela Testolini is arguably best known as the former wife of the late legendary American singer-songwriter, Prince.
She is also well-recognized as the current wife of American singer and songwriter Eric Benet. Aside from being known for her famous relationships, Testolini is a highly respected businesswoman and charity worker who's had an illustrious career to date.
As you'll learn further down this article, Manuela is also extremely intelligent and well-qualified, making her one of the best at what she does. She is still currently married to Eric Benet, with whom she has two daughters named Lucia Bella Benet and Amoura Luna Benet.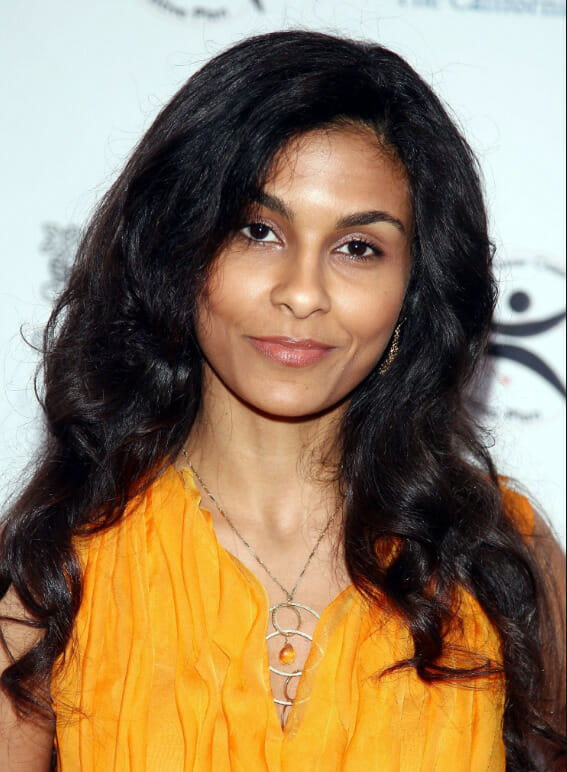 ---
RELATED: Meet The Husband Of Barbi Benton
---
The Early Life Of Manuela Testolini
As we mentioned above, Manuela Testolini was born in Toronto, Canada on September 19th, 1976. Mixed race, Manuela was brought up by her Italian father and Egyptian mother. She would regularly visit Egypt in the summer during her childhood.
Brought up with her brother Roberto, Manuela had a wonderful childhood. Her parents were very kind and loving individuals that gave their children the best life they possibly could. Many people believe this is why Manuela has such a pleasant demeanor and kind heart.
Whilst Manuela likes to keep her personal information as private as possible, she has given us insight into her life in the past. One thing we do know is that Testolini developed a strong love for dancing from a young age. She would often perform in front of her family.
In the past, Manuela Testolini has also discussed how other people's struggles resonated with her from a young age. She would often feel very emotional when she saw others struggle. She credits these feelings as the basis for who she is now and what she does.
As you would probably expect from someone that's accomplished so much in their life, Manuela Testolini excelled in school. When it came to education, Manuela developed a reputation for working exceptionally hard and for being a well-behaved student.
Idolized by academics, Testolini had a natural gift for all things business from a young age. She loved how the mechanics of business worked. It seemed to pique her interest very early on.
Once she graduated high school, Manuela decided to study at a very prestigious college. Once again, she gained a reputation for being one of the best students in the college. It didn't come as a surprise that she graduated with a bachelor's degree.
After that, Testolini went on to study at York University in Toronto. Here, she studied law and sociology. Of course, she graduated with honors. This hard work paid off for Manuela Testolini as she went on to work in the legal system before her rise to stardom.
Manuela Testolini's Professional Career
After her education, Manuela Testolini started her career working in law. She enjoyed her legal profession for some time before she became "disenchanted with the legal system". When that happened, she decided to leave her job and volunteer at a local homeless shelter.
Whilst she worked at the homeless shelter, she developed her knowledge further, becoming more interested in charity work along the way. The grief and desperation she witnessed during this time influenced her to make a career change.
Manuela went on to work for several different charities including Love4OneAnother, Free Arts Minnesota, and the Young Women's Empowerment Network. During her career, Manuela also went on to start her own charity called In A Perfect World.
She founded this charity with the aim of empowering young people across the world. Today, this charity still helps millions of people around the world make a better life for themselves.
Outside of charity work, Menuela also co-founded her own company which produces various wax candle products.
This business isn't Manuela's main focus but it is still something she holds dear to her. We'll take a closer look at Testolini's charity and business now!
---
RELATED: The Story Of Paul Newman's Youngest Daughter
---
What Does Manuela Testolini's Business Do?
Manuela Testolini's business is called Gamillah. Gamillah Inc a socially active corporation that promotes cultural and economic harmony through artistic means by creating programs, information, products & services, and seeking to support selected non-profit organizations.
One of the company's best-selling products is the Altu Candle Collection. This is a beautiful collection of high-quality and fragrant candles that look great and smell even better.
However, according to an interview Manuela Testolini did with the Scent Snob, her masterpiece is the Integrity Candle.
The inspiration for the Integrity Candles fragrance is Egypt, to be more precise Cairo, which is where Manuela's mother grew up. One of the greatest things about Gamillah is how Testolini makes sure the proceeds go to her charitable foundation. 
Anyone who purchases one of the Altu Candle Collections directly supports the In A Perfect World Foundation. This just goes to show how much Manuela values her charity.
What Does In A Perfect World Do?
Manuela founded the In A Perfect World Foundation to help children all around the world. Today, she still serves as the foundation's President. The In A Perfect World Foundation is a wonderful charity that does lots of amazing work all over the world.
The foundation's main aim is to inspire, empower, and impact the next generation of global changemakers. In A Perfect World does this by providing support and education to at-risk youths around the world.
Aside from helping less fortunate children in America, the foundation has also helped children from Malawi, Mali, Haiti, Nepal, Nicaragua, and Senegal.
So far, Manuela's charity boasts some pretty impressive numbers. The charity has built 34 schools in 8 countries, changed 48,000 lives worldwide, and supported more than 500 classrooms that didn't have the necessary resources to provide students with the education they need.
Interestingly, Manuela's first husband Prince is still an ambassador of change honoree at In A Perfect World. Manuela and her current husband Eric Benet play a big role in the charity's efforts.
The couple regularly travel to places like Haiti to help build schools. The couple's children are also involved in the charity's programs.
How Manuela Testolini Met Prince
Despite everything we've already talked about and the fact Manuela Testolini is a star in her own right, a lot of people still only associate her fame with Prince.
Whilst her personal career earnt her a solid reputation, it is probably her relationship with Prince that put her in the spotlight on the celebrity scene.
It probably won't come as a surprise to you that Manuela Testolini met Prince through her charity work. They met through a chance encounter when Testolini was trying to raise funding for a women's shelter in Toronto.
At the time, the shelter was at risk of closing, until Manuela reached out to Prince's Love 4 One Another foundation. Manuela reached out to multiple philanthropic organizations but it was Prince's organization that got in touch first.
The Love 4 One Another organization decided to help Manuela with her efforts. As a result, Testolini and Prince ended up working together on a handful of different projects. In 2000, she even accepted a job working for Love 4 One Another.
The two started to connect with each other over their love for charity work. Just a year after starting work together, they were married.
---
RELATED: Life Beyond Being Bob Dylan's Daughter
---
The Couple's Marriage
When Testolini and Prince met, Prince was already married to Mayte Garcia. However, his relationship with Garcia didn't last. This gave the two the chance to start dating. Not long after the couple started dating, they decided to get married on Christmas 2001. 
The loved-up couple has a relatively quiet and private wedding in Hawaii. Only close friends and family attended the ceremony, which is exactly what Manuela wanted.
At the time of the couple's marriage, Testolini was only 25, whilst Prince was 43. Manuela took Prince's last name, becoming Manuela Nelson. Shortly after their marriage, they moved into a luxurious home in Toronto so Manuela could live closer to her family.
For the most part, their marriage seemed to be happy. They lived an extravagant life for 3 or 4 years, which saw both of them spend thousands of dollars on lavish accessories, pricey furniture, and expensive clothing.
In an interview, Testolini discussed how normal their life in Toronto was. In her own words, she said "It was all very normal, really." She went on to discuss how the pair would ride their bikes, play badminton, and meet up with family and friends. Unfortunately, the marriage didn't last.
Manuela Testolini And Prince's Divorce
Manuela and Prince were married for 5 years. Throughout their marriage, the couple kept their private life very private, releasing very few details about their lives together. They would make the occasional public appearance together, but apart from that, little is known about their marriage.
The couple officially filed for divorce in 2006, before the divorce was finalized in 2007. Manuela went back to her maiden name and started to move on with the next part of her life. However, almost a decade after the divorce, records regarding the couple's divorce were brought to light.
Despite her best efforts, Testolini couldn't stop the files being released. The files were released following the death of Prince in 2016. Details in the file revealed how the couple actually separated in 2004, 3 years before they finally finalized their divorce.
Whilst the divorce was mostly amicable, it was clear from Prince's side that he didn't want to get divorced. It was also revealed that the couple underwent counseling from elders of the same faith in New York City.
How Manuela Testolini Found Love Again
It took Manuela Testolini 3 years to find love again. She found love again when she started dating Eric Benet in 2009.
For those that don't know, Eric Benet is a popular neo-soul and R&B singer-songwriter known for tracks such as "Spend My Life With You", "Georgy Porgy", "The Last Time", and "Sometimes I Cry".
The 55-year-old from Milwaukee, Wisconsin was previously married to famous actress Halle Berry. The two quickly fell in love with each other when they met at Los Angeles Fashion Week. 
Manuela met Eric at an afterparty. Interestingly, Benet and Testolini were dating for two months before he found out she was once married to Prince.
When the two started dating, Benet already had a 20-year-old daughter from a previous relationship. Her name is India.
Married Again In 2011
Manuela Testolini eventually married Eric Benet on July 31st, 2011. They tied the knot after 3 years of dating in a private ceremony that took place in Los Angeles.
Despite being a private affair, the wedding still played host to a variety of different celebrities the couple called friends. One famous face at the wedding was famous American television host Shaun Robinson.
The star-studded event even saw the likes of Samuel L. Jackson and Niecy Nash make an appearance. As you can imagine, the ceremony was a luxury event that saw the pair wed in luxury outfits in a glamorous setting.  
The wedding was also later praised as being a wonderful multicultural ceremony. Roots to Benet's Southern roots and Testolini's Egyptian and Italian heritage were clear throughout.
Family Life With Eric Benet
It's probably fair to assume that Manuela Testolini is living her dream life with Eric Benet. Her foundation is thriving, her family life is perfect, and she lives a wonderful life with the man she loves.
Shortly after their wedding in 2011, the pair welcomed their first child together into the world. Lucia Bella Benet was born in 2012. Just two years later, Benet and Testolini also welcomed Amoura Lynn Benet to the family too.
The couple decided to raise their family in Los Angeles. From Los Angeles, Manuela Testolini runs her business and charity with great success. A great way to see how the family are doing is by following along on their social media pages.
Here, the couple post regular updates about their work and family life, sharing photos of their girls growing up. Recently, Manuela's children were made Junior Ambassadors of her foundation.
As a result, the whole family works hard to make other people's lives better. This is something teenage Manuela Testolini would be proud of.
---
RELATED: Miss Vicki & Tiny Tim – TV's Most Bizarre Wedding
---
What Is Manuela Testolini Doing Now?
Today, Manuela Testolini continues to live her life with Eric Benet and their two children. She also continues to be the President of the In A Perfect World Foundation. She spends most of her time fighting for the causes she believes in with her family.
More often than not, her family will travel with her, helping her build new homes, help more children, and make the world a better place for everyone.
Final Thoughts
Manuela Testolini is a remarkable woman who has made significant contributions to various aspects of society. Although she is widely recognized for her marriages to Prince and Eric Benet, she has built a reputation for herself as a philanthropist, entrepreneur, and humanitarian.
She has devoted herself to helping children and has established a successful foundation that has impacted countless lives. As for what lies ahead for Manuela Testolini, one can only guess, but it's likely to involve continuing her mission to improve the lives of others through her charitable work and being a devoted family woman.
What Is Manuela Testolini's Net Worth?
Various sources suggest that Manuela Testolini's net worth sits in the region of $6 or $7 million dollars. However, this information isn't verified. It is believed that most of her income comes from her businesses.