While Prince's music has touched the hearts and souls of millions, his album covers have offered an equally compelling narrative—a visual language that complements his aural brilliance. These iconic images serve as entry points into his complex, multifaceted world, setting the stage for the sonic explorations within.
From the celestial allure of "Purple Rain" to the piercing intimacy of "For You," each cover is a standalone masterpiece, carefully crafted to mirror the musical ingenuity it houses.
Join us as we delve into the artistic nuances and backstories that make Prince's album covers enduring pieces of art in their own right.
The Vey Best Prince Album Covers
---
1. For You (1978)
The Genesis of a Star
We all remember the first time we laid eyes on Prince's debut album, "For You." It was 1978, and here was this young, untested musician, staring intently from the album cover. The dimly lit room provided just enough light to accentuate his features, most notably the halo effect through his right eye—a touch of divine amid the earthly.
This cover was a promise; a promise of a unique talent who had so much more to offer. The subtlety of this cover was a prelude to a career that would be anything but subtle.
---
2. Purple Rain (1984)
A Purple Galaxy In a Single Frame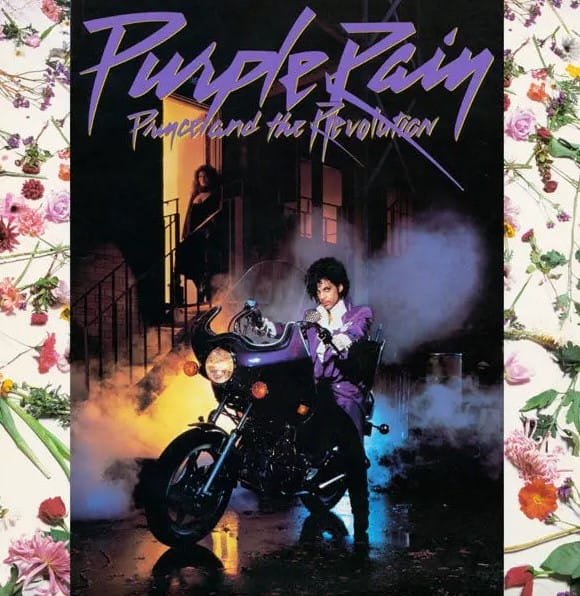 1984 was a year of many things, but for music lovers, it was the year of "Purple Rain." The cover was a visual masterpiece, capturing Prince atop his iconic purple motorcycle, a cloud of mist adding an ethereal quality. It was like a Renaissance painting meets modern rock—timeless yet immediate.
The cover told you that the album was going to be an experience, a journey through Prince's purple galaxy. And oh, what a ride it was!
---
You Might Like: We Countdown Prince's Greatest Hits
---
3. 1999 (1982)
A Collage of the Future
The year was 1982, and Prince was about to drop a bombshell with "1999." The album cover, a vibrant collage featuring Prince and his band, was an early introduction to the eclectic mix of sounds that awaited the listener. Each face, each splash of color, was a note, a beat, a lyric.
It was a visual cacophony that screamed, "This is the future, and it's bright."
---
4. Sign o' the Times (1987)
The Stark Contrast of Reality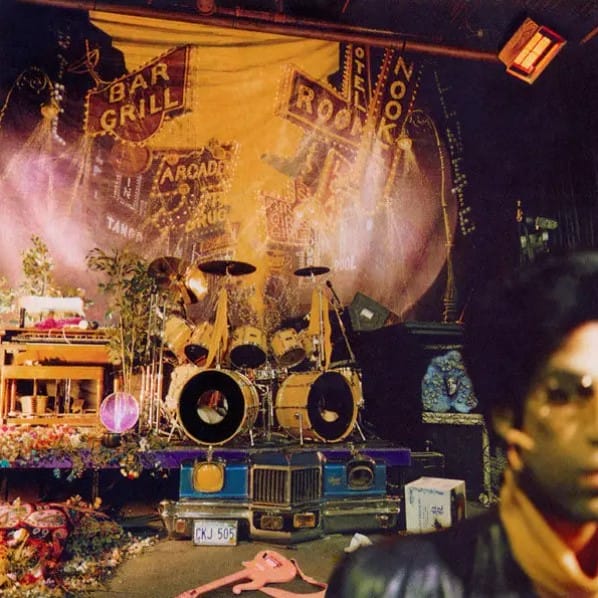 When "Sign o' the Times" hit the shelves in 1987, the cover was a stark contrast to Prince's earlier, more flamboyant designs. It was simple—a black background with Prince front and center. But within that simplicity lay layers of complexity.
This album touched on societal issues—AIDS, racial inequality, and drug abuse. The cover seemed to say, "This is serious; listen up."
---
5. Lovesexy (1988)
Naked, Not Nude
Picture it: 1988. Reagan's last full year in office, the Berlin Wall still standing tall, and music in the throes of a synth-heavy love affair. Amidst the socio-political maze and musical experimentation, Prince unleashed "Lovesexy," an album as daring as it was soulful.
The cover? A nude Prince, seated on a flower, basking in divine light. It was a visual that provoked, perplexed, and ultimately, enlightened.
---
You Might Like: Explore The Impact Manuela Testolini Had On Prince
---
6. Diamonds and Pearls (1991)
When Holograms Meet Glam
The 90s were a time of technological advancements, and Prince was not one to be left behind. "Diamonds and Pearls" featured a holographic cover, a rarity at the time. But more than the technological feat, it was the message—the luxury, the success, the achievement—that stayed with you.
Prince and Rosie Gaines were adorned with the very diamonds and pearls the album was named after, a material manifestation of the aural riches within.
---
7. Emancipation (1996)
Shattering the Barriers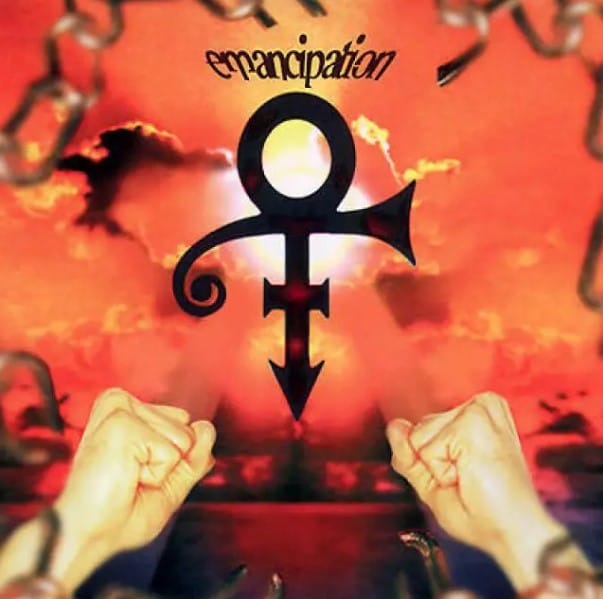 Nothing says emancipation like the shattering of chains, and that's exactly what Prince gave us with this cover. The breaking chain was not just a piece of art; it was a declaration, a line in the sand. It was Prince telling the world, "I am no longer bound; I am free."
This wasn't just about a record contract; it was about artistic integrity, personal liberation, and breaking free from any shackles, real or metaphorical.
---
8. Parade (1986)
Monochrome, Multicolored Music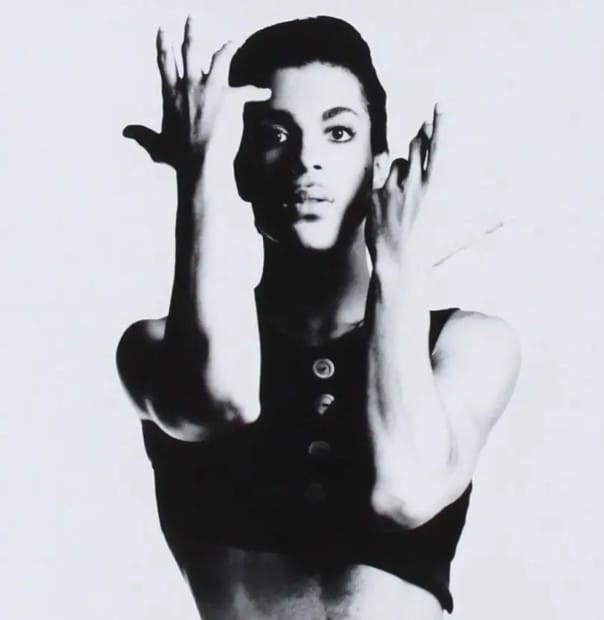 Ah, 1986—a year of paradoxes. The Cold War was in its twilight years, yet the planet gyrated to the upbeat tunes of "Walk Like an Egyptian." While Wall Street boomed, AIDS silently decimated communities. In the heart of this dichotomy, Prince released "Parade," an album as complex as the times it emerged from.
The cover? A black-and-white snapshot, as if Prince, the maestro of funk and psychedelia, had suddenly turned into a silent film star. But don't let that fool you. The absence of color wasn't an absence of substance. In fact, it was quite the opposite.
---
You Might Like: Peek Inside Prince's Sanctuary; Paisley Park
---
9. Controversy (1981)
A Dual Reality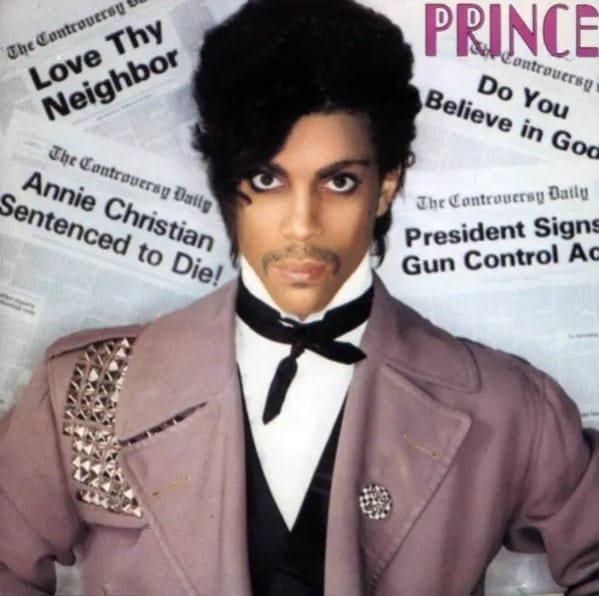 1981 was a year that teetered on the brink of change—MTV launched, the personal computer was becoming a household item, and Reaganomics was just starting to dig its heels into the American socio-economic landscape. In the midst of this tumultuous year, Prince dropped "Controversy," an album that shook the world not only with its audacious sound but also with its enigmatic cover.
A mirror image of Prince graced the album, a visual paradox that was as elusive as the artist himself.
---
10. Art Official Age (2014)
The Time-Traveling Maestro
Prince never just gave you a record; he gave you a package deal. The album cover of "Art Official Age" was no exception. With its shining metallic hues and futuristic design, the cover screamed innovation and timelessness. In a society obsessed with the now, Prince seemed to tell us to look beyond, to envision a world where music—and perhaps the man himself—defied the ages.
The metallic elements on the cover may have given it a modern twist, but its message was as old as time: genius doesn't age.
---
Final Thoughts On The Artwork Of Prince's Album Covers
Prince didn't just leave us with incredible music; he left us with a visual lexicon that speaks as loudly as any of his iconic songs. Each album cover is a chapter in a rich narrative that continues to captivate, educate, and inspire.
So, the next time you're queuing up a Prince track, take a moment to appreciate the cover. It's not just packaging; it's part of the story—a story that, thanks to these unforgettable covers, is still being told.
And as always, keep the groove alive.