Mick Jagger is well-known to any music enthusiast. As one of the most iconic and influential lead vocalists of all time, he's had a highly successful career. But his achievements aren't limited to music – Jagger is also the proud father of several (and we mean several) children.
The Rolling Stones star has been divorced once, married twice, and has had multiple relationships along the way. Jagger's relationships have resulted in eight children and five grandchildren.
While most of Jagger's children have been in the public eye, their whole lives, there is one that Jagger disowned before she was even born. Her name is Karis Jagger.
The bizarre neglect of Jagger's first child and the court battles that ensued have for a long time, somewhat tarnished Jagger's reputation as a good father. In today's article, we look at the story of Karis Jagger and what brought her father back to her.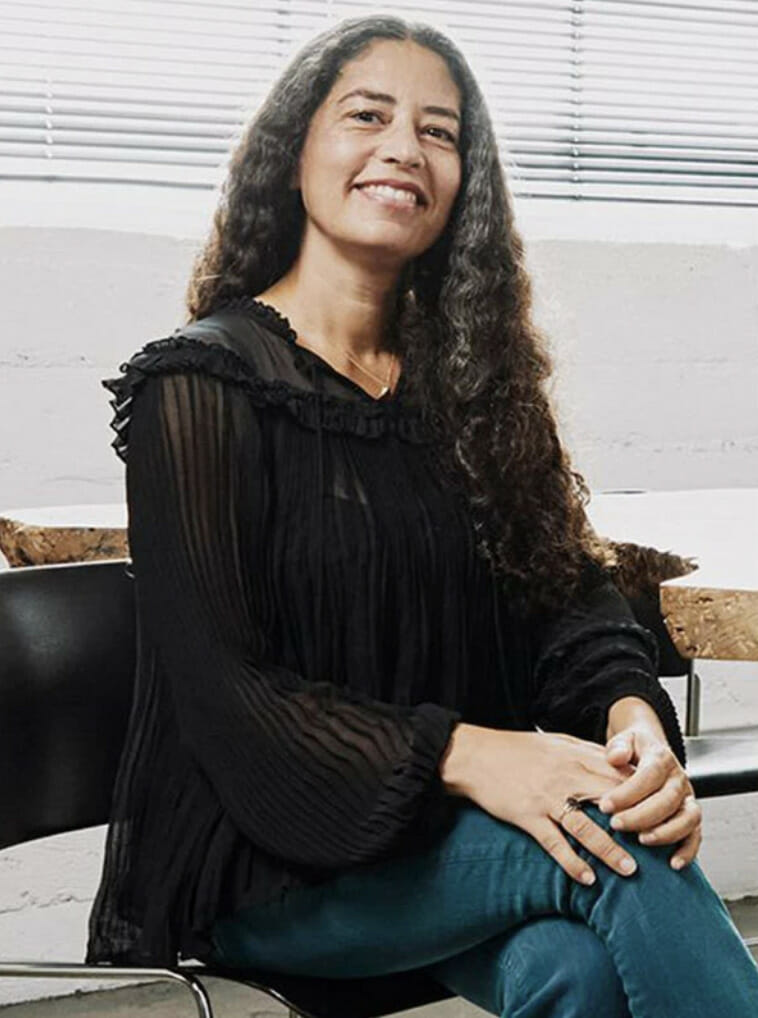 Who Is Karis Jagger?
So, who is Karis Jagger? Considering she is the first child of one of the music industry's biggest icons, not too many people know a lot about Karis Jagger. Born in 1970, Karis, who is now 52 years old, is the oldest child of Mick Jagger.
She was born in London, England, where she was raised by her mother Marsha Hunt. Sadly, the main reason people know Karis Jagger is because her father disowned her while her mother was still pregnant.
Despite the early setback in her life, Karis has had a successful career as a producer and actress. Her most notable work is The Rainmaker (1997) and Patch Adams (1998). She is currently married to her Husband Jonathan Watson, with whom she has two children.
Mick Jagger's Relationship With Marsha Hunt
Mick Jagger met Marsha Hunt during an encounter in London in 1969 and was quickly captivated by her. The London-based American turned down an invitation to appear in a promotional photoshoot for the Rolling Stones but that didn't stop Jagger from pursuing her.
Shortly after the encounter, Mick and Marsha started dating, despite the fact Jagger was already in a relationship with his girlfriend Marianne Faithful. 
Marsha Hunt has suggested that Jagger was so taken with her that he penned "Brown Sugar" (1971) with her in mind, although Jagger himself has given different accounts of the song's inspiration over the years.
It wasn't long before Jagger broke things off with Marianne and moved Marsha into his Chelsea home. The two seemingly had a happy relationship, with Jagger reportedly being the one to want a child.
However, in the months leading up to Marsha's pregnancy, Jagger's attention seemed to wane, and he eventually drifted toward another relationship.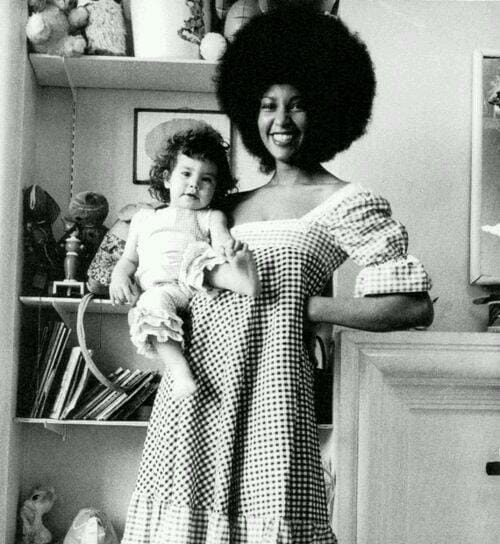 Neglecting His Daughter
Despite expressing a desire for a child with Marsha Hunt, Jagger's actions in the months leading up to the birth seemed contradictory. With just a few months of the pregnancy left, Jagger started distancing himself from Marsha, until he decided to leave for good.
Marsha welcomed Karis on November 4, 1970, but Mick was already very distant. From the day she was born, Jagger wasn't the best father, missing the birth and being very absent. He would even deny that Karis was his child.
He made it clear that he wanted nothing to do with her, going as far as refusing to pay financial support. Even when Karis suffered a serious burn at age two, Jagger refused to pay the hospital bills. In the years that followed things got very messy.
---
RELATED: The Life Of Brian Jones
---
The Fallout
For most parts of her early life, Karis had nothing to do with her father, as he would maintain that she wasn't his child. Karis had a good upbringing away from the spotlight but things were a lot harder for Marsha, who had to fight for financial support for Karis.
After battling fiercely in court, Jagger was forced to pay almost $10,000 into a trust fund for Karis as well as almost $500 a year towards her living costs. Doesn't seem much for a multi-million dollar musician does it?
Surprisingly, during the case, it was alleged that Jagger's lawyers pressured Hunt into signing documents denying Jagger's paternity. When she was 7 years old, Karis and Marsha moved to America, where in 1979, Jagger was forced to pay more child support.
What Brought Karis And Her Father Together?
Despite what seemed like obvious disdain for his daughter, Jagger finally started to acknowledge that he had a daughter in America when Karis was 12 years old.
When asked about the matter, Hunt stated that "he had to step down from his pedestal and say, Yes, I'm her dad, come home with me". A major force in the relationship rebuild was Mick's model and actress girlfriend Jerry Hall.
Hall would regularly invite Karis to family events where Jagger's other children would also be present. As she got older, Mick would start making more appearances with his daughter, including her graduation and wedding.
The Tragedy That Brought Mick Jagger Closer To His Daughter
More recently, Mick and Karis were brought even closer together as it was Karis that Jagger turned to when he needed help most. In 2014, Mick turned to Karis for help and comfort after he tragically lost his longtime girlfriend L'Wren Scott, who sadly committed suicide.
The fact Mick went straight to his firstborn for comfort would suggest that the two now have a much better relationship. Karis helped her father plan the funeral. She and her children spoke at the funeral too.
Who Are Mick Jaggers Other Children?
Apart from Karis Jagger, Mick Jagger is the proud father of seven more children from various relationships, making him a father of eight in total.
Jade Jagger, born in 1971, is Mick's second child and his only child with his then-wife, Bianca Jagger. Like her sister Karis, Jade has also made a name for herself, notably in the world of fashion and jewelry design.
Mick's third child, Elizabeth Jagger, was born in 1984 to model and actress Jerry Hall. Following in her mother's footsteps, Elizabeth has had a successful career in modeling. James Jagger, born a year later in 1985, is Mick's fourth child and second with Jerry Hall. James is an actor and has appeared in various film and television roles.
Jerry Hall and Mick Jagger also had two more children, Georgia May Jagger, a successful model like her sister Elizabeth, born in 1992, and Gabriel Jagger, born in 1997.
Jagger's seventh child, Lucas Jagger, was born in 1999 to Luciana Gimenez, a Brazilian model and TV host.
The latest addition to Mick's brood is Deveraux Octavian Basil Jagger. Born on December 8, 2016, to American ballerina Melanie Hamrick, Deveraux is Mick's youngest child and his eighth in total.
Despite the complexities of their family structure, Mick's children have each carved out their own paths, ranging from modeling and acting to fashion design. While their father's fame has undoubtedly played a role in shaping their lives, each of them has made a name for themselves in their respective fields.
What's Next For Karis Jagger And Her Famous Father?
Despite the rocky beginnings, the relationship between Karis and Mick appears to have improved significantly over time. In recent years the two have got closer and closer, showing all the signs of a healthy father-and-daughter relationship.
Karis and Mick are now frequently spotted together during casual outings, be it dining out or shopping for toys with Karis' children.
Based on the way things are now, we would have to predict that the relationship between Karis and her father will only continue to thrive. The pair have clearly put the past behind them which is nice to see. We look forward to seeing their relationship continue to blossom.