Physical strength in a woman – that's what I am – Tina Turner
The tired old myth that rock and roll is a young man's game, was a worn-out cliche that had run its course and ran out of steam by the time the nineteen sixties rolled into view. Fed up with always being forced to take the backseat, sisters began to do it for themselves and chart their own journey through the pantheon of rock history.
While the Shangri-Las paved the mainstream path, it was Janis Joplin, Joni Mitchell, and Tina Turner who brought the world of rock and roll crashing to its knees and proved that anything that men could do, women could do better. And no one did it better than Tina Turner.
Elvis may have been the King of Rock and Roll, but over the course of her six-decade career, Tina Turner proved that she was, is, and always will be the Queen of Rock and Roll.
She was the jolt of electricity that helped Ike Turner's Kings of Rhythm become a force to be reckoned with in the closing years of the nineteen fifties, and within five years of playing her first show with the band, the ensemble had changed its name, adopting the moniker that would, thanks to their incendiary live show and a brace of full-throttle rock and roll anthems, make them famous the world over, Ike and Tina Turner.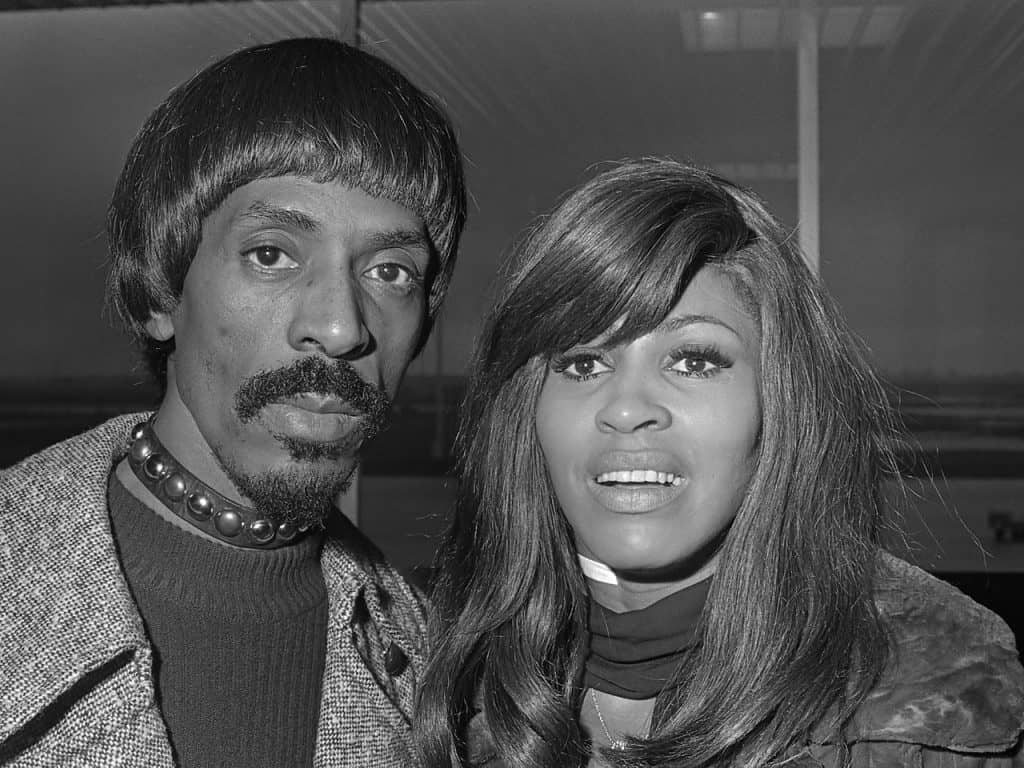 Their relationship was volatile and abusive, and after they split, Tina Turner took some time away from the spotlight to discover who she really was, before staging one of the greatest comebacks in the history of rock and roll when she launched her solo career in the middle of the decade that time wishes it could forget, the nineteen seventies.
Tina Turner proved that lightning can strike twice, and became one of the most successful artists that the world of music has ever seen, and found her rightful place in the throne room of rock and roll.
Even though she officially retired in two thousand and nine, as her music changed the world, and our lives, forever, we thought it was time that we took a deep dive into Tina Turner's career, and put together our own, personal, and in our opinion definitive, Tina Turner top ten.
So, without further ado, ladies and gentlemen, boys and girls, we give you the Queen of Rock and Roll and the songs that transformed a shy, retiring young girl from Tennessee into a global superstar.
The Top Ten Tina Turner Songs
The first single that the former Kings of Rhythm released as Ike & Tina Turner, A Fool In Love, was the record that announced the duo, and more importantly Tina Turner's, arrival to mainstream America.
When A Fool In Love started to get radio traction and national airplay after it was released by Sue Records in nineteen sixty, the song became the first to crossover from the R&B charts to the Billboard Hot One Hundred, and eventually reached number twenty-seven, giving Tina Turner her first million-selling single and top thirty American hit. And forty years after she entered a studio to record the song, A Fool In Love was still part of Tina Turner's live show.
Even though they released I I Idolize You after A Fool In Love, it wasn't until they recorded their version of Joe Seneca and Rose Marie McCoy's It's Gonna Work Out Fine that Ike & Tina Turner got their next taste of Billboard singles success. Idolize was a minor hit, but it was Its Gonna Work Out Fine that secured the Turner's reputation as bona fide R&B superstars.
It was their second million-selling single, their first top twenty hit, and their first Grammy-nominated song and helped to cement Ike & Turner's place at the top of the R&B mountain.
Phil Spector called River Deep Mountain High his greatest work, and both Rolling Stone and The Rock And Roll Hall Of Fame agreed with him, as the former voted it the thirty-third greatest song of all time the latter declared it to be one of the five hundred songs that helped to shape Rock and Roll. And the Grammy's voted River Deep Mountain High into their own Hall of Fame in nineteen ninety-nine.
It might not have set the domestic charts on fire when it was released, and only reached number eighty-eight, but it was an international hit and helped Tina Turner to realize that she wasn't just a star in her own country, she was a genuine worldwide phenomenon.
Originally written by John Fogerty and released by Creedence Clearwater Revival in nineteen sixty-nine, Proud Mary became one of the songs that Ike & Tina Turner would forever be identified with when they recorded and released their own take on the CCR classic in nineteen seventy-one.
Just like it did when Creedence Clearwater Revival released it, Proud Mary smashed into the Billboard Top Ten for Ike & Tina Turner and reached number four and won the duo a Grammy.
The last of Ike & Tina's chart-busting singles, Nutbush City Limits might not have been their biggest selling single, but it took on a life of its own and it even inspired its own line dance in Australia, which created some real thunder down under in nineteen seventy-eight.
Written as a semi-autobiographical tale of growing up in rural Tennessee, Nutbush City Limits is rightly regarded as a rock and roll classic and has been covered by more artists than Tina Turner's accountants will ever be able to count. And, right up until her final tour, it was a staple in Tina Turner's live show.
After the acrimonious split with Ike in nineteen seventy-six, Tina Turner didn't have another smash hit record until nineteen eighty-four, when she unleashed her fifth solo record, Private Dancer, on the world. The album's eponymous first single steamrollered its way into the Billboard Top Ten and reached number seven, but if it hadn't been for Mark Knopfler and Dire Straits, things would have been a lot different.
Private Dancer might have been made famous by Tina Turner, but it was originally written by Knopfler for his band, and when the Queen of Rock and Roll chose to release it as her first solo single, she ended up making the Dire Straits frontman incredibly rich. Something that he almost certainly thanks Turner for every single day of his life, as even though Private Dancer was his song, it was Tina Turner who made it a hit.
The theme song from Mad Max III: Beyond Thunderdome, We Don't Need Another Hero followed the release of Private Dancer and arguably helped the box office performance of the film it was taken from, as it reached number two in the Billboard Hot One Hundred and ensured that a generation who were unfamiliar with the post-apocalyptic anti-hero flocked to the movies to watch him in action.
It didn't hurt that Turner was billed as Mel Gibson's co-star in the film, and helped to further her acting career which had begun a decade earlier when she appeared in Tommy. It was a double whammy for Tina Turner, as the song drew people to the cinema to see the movie, and the movie made people buy the single.
Given that The Best was another cover version, the original having been written, recorded, and released by Bonnie Tyler, it doesn't take a genius to work out that Tina Turner's rock and roll superpowers didn't rely on her ability to write hit songs, but were dependent on her ability to sing other people's songs.
Truthfully, which version of this Billboard Hot One Hundred Top Twenty single do you remember? Bonnie Tyler's or Tina Turner's? Exactly.
You know that a singer has become a Rock and Roll institution when they're asked to record the theme to a Bond film. It's a big deal, and Bond themes don't come much bigger than Goldeneye, as the film was Pierce Brosnan's Bond debut. Who did the producers turn to when they wanted the theme of their film to become a global hit? They made the right choice and turned to the Queen of Rock and Roll, to deliver a spine-tingling, Bond classic. And that's exactly what she did.
Tina Turner's biggest hit, What's Love Got To Do With It?, appeared on Private Dancer and sold over one and half million copies when it was originally released in nineteen eighty-four. It also became the title of, and the theme to, the autobiographical film about her life with Ike Turner, which Angela Bassett, who played Turner in the film, won the Best Actress Oscar for.
There you go. That's our Top 10 list of 'simply the best' Tina Turner songs ever made 😉
Tina sure has had a storied career loaded with success (enough success to buy a castle in Switzerland!), and as such, it's impossible to cover her in a simple Top Ten list.
So, what did we miss? Get in touch and let us know.
Similar Stories…