As the electric chords of Van Halen's guitar riffs echo through the corridors of rock history, we set off on a journey through the discography of a band that redefined the genre. Van Halen, with their blistering solos, charismatic frontmen, and a penchant for sonic innovation, didn't just play rock music; they lived it, breathed it, and gave it a whole new identity.
From the groundbreaking eruption of their self-titled debut to the synth-infused heights of "1984" and the harmonious reinvention in "5150," each album in their repertoire stands as a monument to their musical genius.
Come on a ride with us as we dive into the essence of Van Halen's most celebrated albums, exploring the tracks that made them legends and the stories that make each record a chapter in the saga of rock 'n' roll.
Van Halen's Best Albums: A Deeper Look into Their Iconic Sound
1. "Van Halen" (1978)
The Electrifying Debut
This debut album was a game-changer in the rock world. It introduced Eddie Van Halen's revolutionary guitar playing and David Lee Roth's charismatic vocals. The album is a powerhouse of hard rock, featuring tracks that combine technical prowess with raw energy. It's a groundbreaking release that redefined guitar playing and set the stage for Van Halen's legendary status.
Must Listen Track: "Eruption"
---
2. "1984" (1984)
Synth-Rock Mastery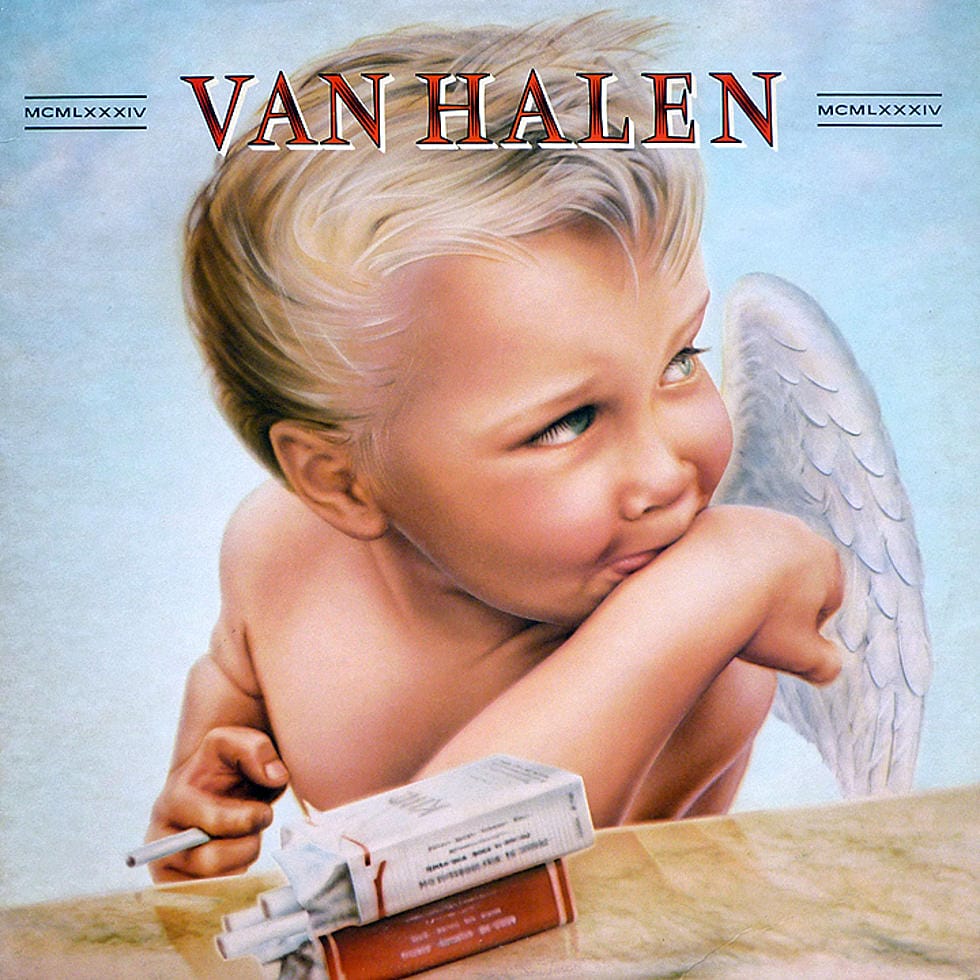 "1984" was a monumental album that saw Van Halen integrating synthesizers into their hard rock sound, broadening their musical landscape. The album features some of the band's most iconic hits, blending Eddie's guitar genius with catchy, synth-driven melodies. It's a record that not only captured the spirit of its era but also showcased the band's ability to evolve and dominate the mainstream music scene.
Must Listen Track: "Jump"
---
You Might Like: Sammy Hagar Speaks About Eddie Van Halen's Death
---
3. "Fair Warning" (1981)
Dark Tones and Intense Energy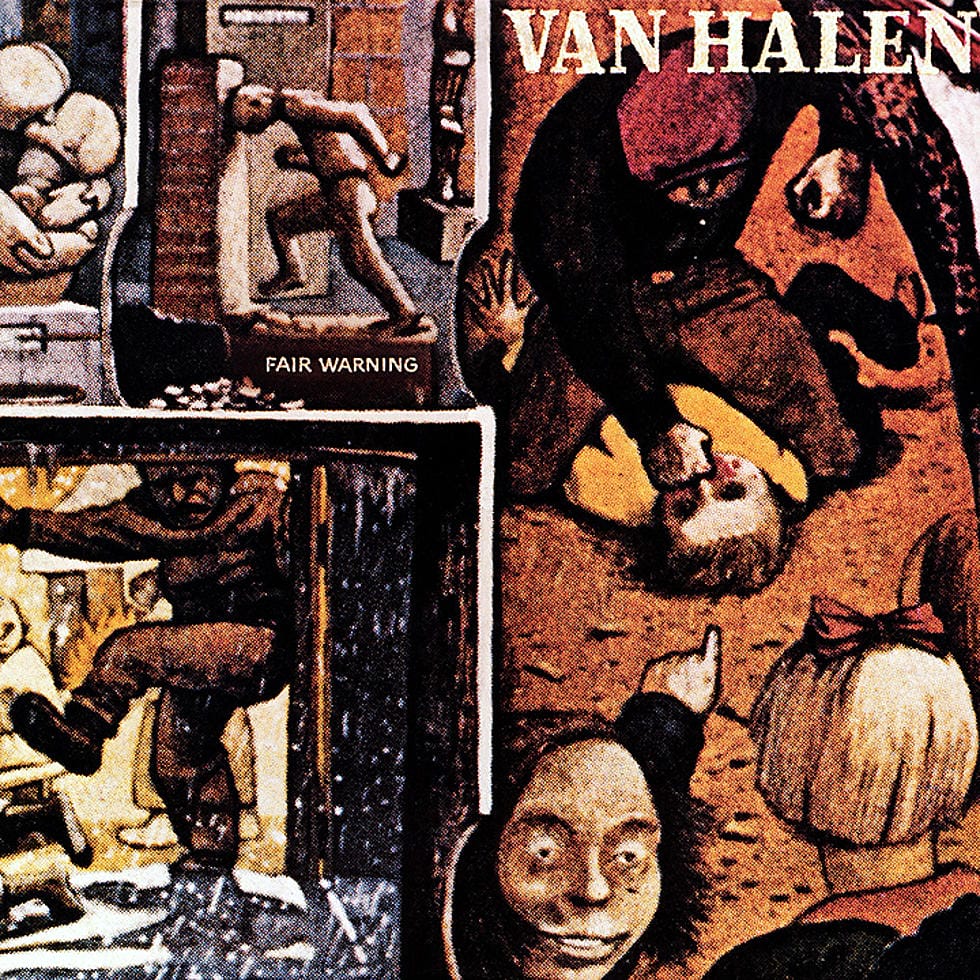 Known for its darker, more intense sound, "Fair Warning" is often regarded as one of Van Halen's most artistically potent albums. It combines heavy, driving riffs with complex arrangements, reflecting the band's musical depth and Eddie's evolving guitar artistry. This album stands out for its raw power and is a fan favorite for its unfiltered expression of the band's rock essence.
Must Listen Track: "Unchained"
---
4. "Van Halen II" (1979)
Continuing the Momentum
Following their explosive debut, "Van Halen II" continued the band's momentum with another set of hard-rocking tracks. The album solidified Van Halen's status as rock superstars, featuring catchy hooks, blazing guitar solos, and Roth's dynamic showmanship. It's a sequel that lives up to the promise of their debut, cementing their place in the rock pantheon.
Must Listen Track: "Dance the Night Away"
---
5. 5150 (1986)
A New Era with Hagar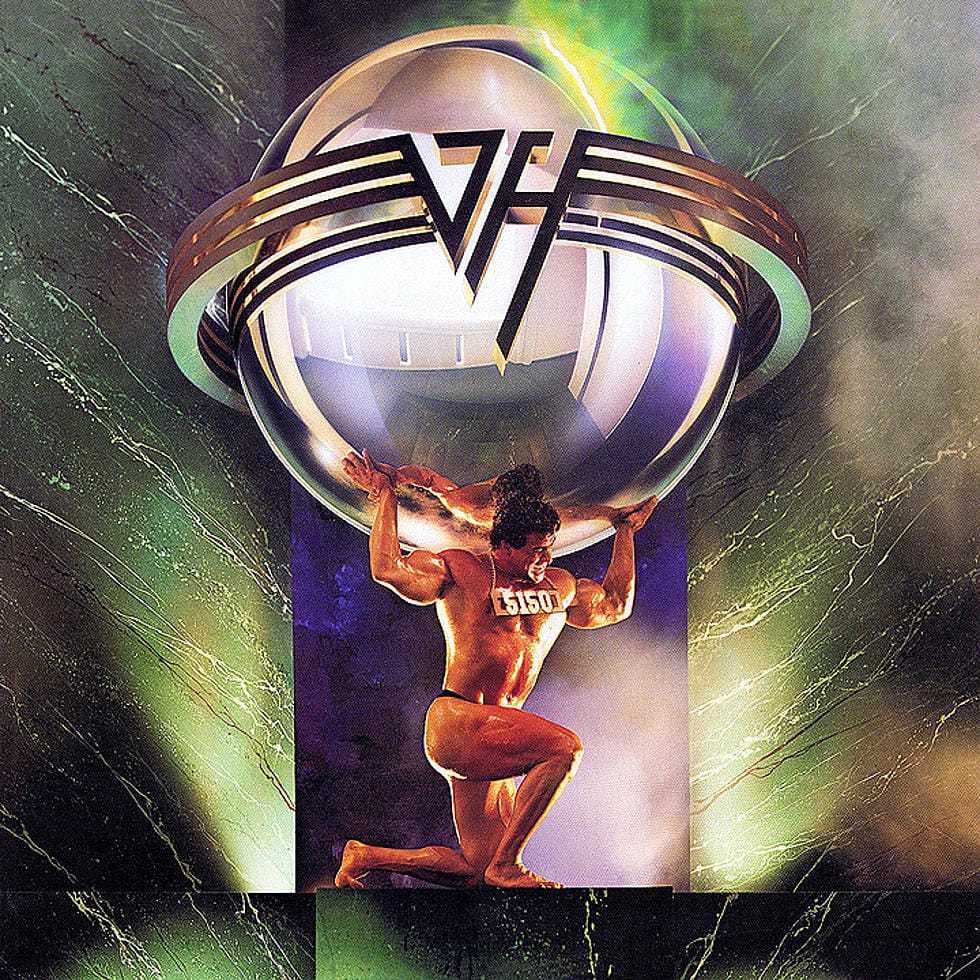 "5150" marked a significant turning point for Van Halen. It was the first album featuring Sammy Hagar as the lead vocalist, following David Lee Roth's departure. This change brought a fresh dynamic to the band's sound, introducing a new era of melodic harmonies and lyricism. The album title, named after Eddie Van Halen's home studio (and also a nod to the police code for an escaped mental patient), symbolizes a new chapter and a break from the past.
Must Listen Track: "Why Can't This Be Love"
---
6. "A Different Kind Of Truth" (2012)
The Reunion and Revival
This album marks the much-awaited return of David Lee Roth to the band, infusing a sense of nostalgia into the modern era. Wolfgang Van Halen joins the lineup, bringing a fresh energy. The tracks, revisiting material from their heyday, blend the raw, classic Van Halen sound with a contemporary twist. It's an album that resonates with long-time fans and new listeners alike, capturing the band's ability to evolve while staying true to their roots.
Must Hear Track: "She's The Woman"
---
7. "Van Halen III" (1998)
An Artistic Triumph Amid Adversity
With Gary Cherone at the helm, this album stands out as a unique entry in Van Halen's discography. Crafted under challenging circumstances, it showcases the band's versatility and artistic depth. The album ventures beyond the typical Van Halen sound, offering a mix of powerful tracks that demonstrate their ability to innovate and adapt in a changing musical landscape.
Must Hear Track: "Once"
---
You Might Like: Ranking The Best Albums By The Doors
---
8. "Balance" (1995)
Strained Harmony and Success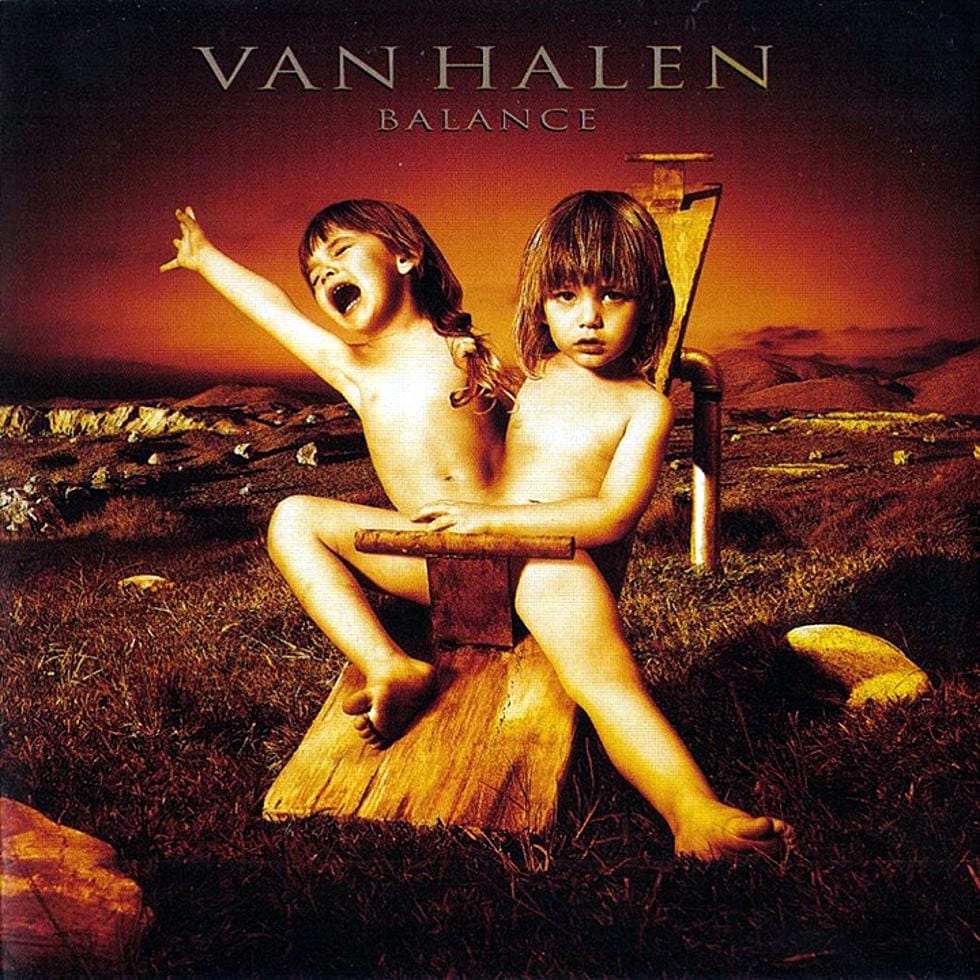 "Balance" is the final album with Sammy Hagar and is notable for its underlying tensions. Despite this, it achieved significant commercial success. The album contains a mix of anthemic rock and darker, more mystical tracks, highlighting the band's range and the complexity of their internal dynamics at the time. It's a record that captures the essence of Van Halen during a period of transition.
Must Hear Track: "The Seventh Seal"
---
9. "Diver Down" (1982)
Eclectic Energy and Covers
Known for its rapid recording process, "Diver Down" is a testament to Van Halen's ability to deliver high-quality music under pressure. The album is an eclectic mix of original songs and covers, displaying the band's versatility and flair. It's an album that not only showcases their technical prowess but also their ability to have fun and experiment with different sounds and styles.
Must Hear Track: "Where Have All The Good Times Gone?"
---
10. "OU812" (1988)
Radio-Friendly Rock and Chart-Topping Success
With Sammy Hagar leading, "OU812" features a collection of lean, radio-friendly rock tracks. The album's slick production and catchy tunes led to commercial success, with several hits dominating the charts. It represents a phase in Van Halen's career where they seamlessly blended rock with a more mainstream appeal, solidifying their place as rock icons.
Must Hear Track: "When It's Love"
---
You Might Like: The Essential Neil Young Playlist
---
11. "For Unlawful Carnal Knowledge" (1991)
Hard Rock Roots and Social Commentary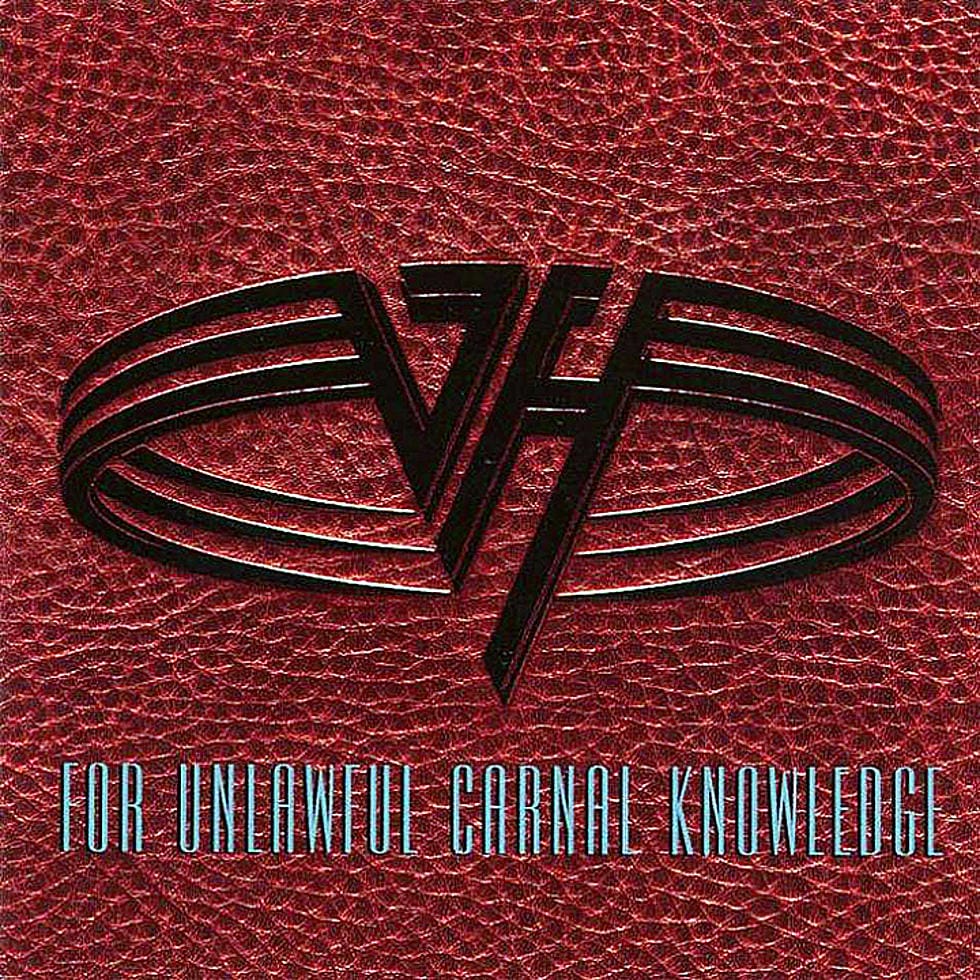 This album marks a return to Van Halen's hard-rock roots, with a rawer sound and less reliance on synthesizers. The provocative title and some of its edgier tracks reflect the band's willingness to push boundaries and address social issues. It showcases Van Halen's growth in content and composition, blending their classic rock sound with more meaningful lyrics and themes.
Must Hear Track: "Right Now"
---
12. "Women And Children First" (1980)
High-Octane Rock and Experimental Sounds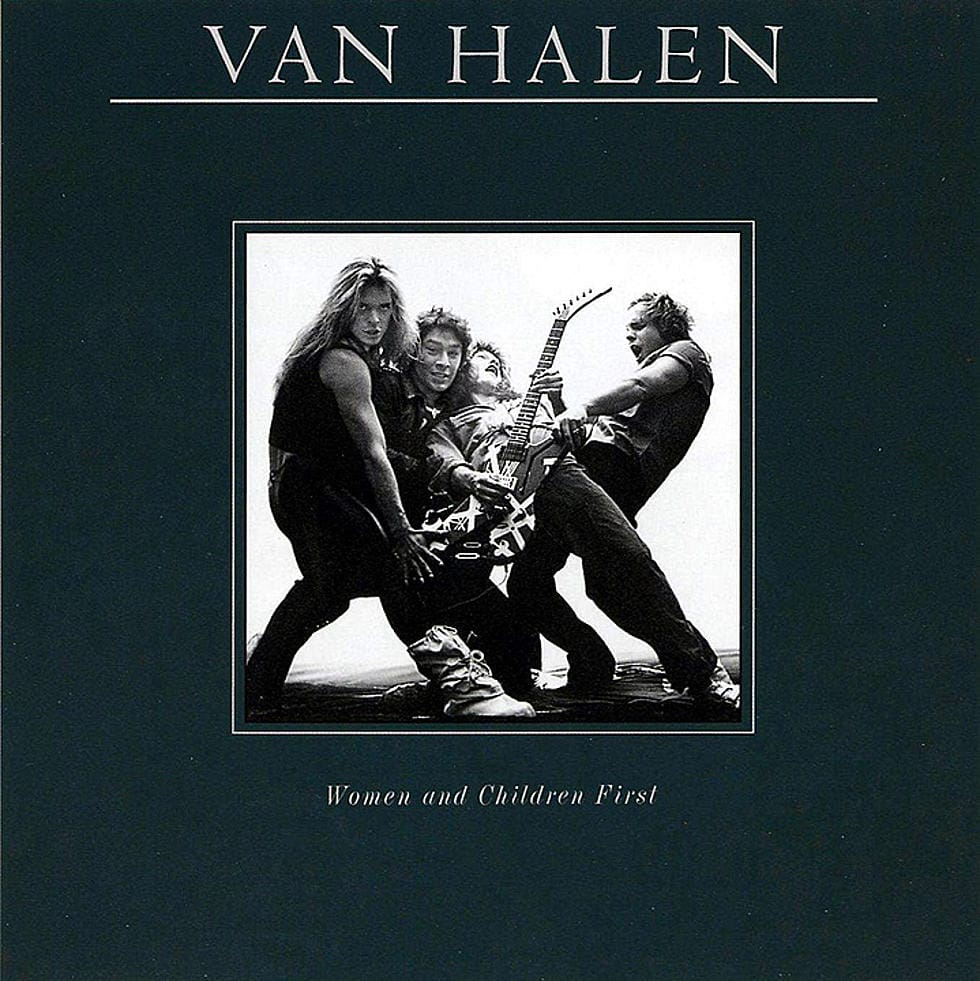 This album captures Van Halen in their prime, delivering high-energy rock while also exploring new musical territories. The inclusion of more adventurous tracks alongside their signature sound demonstrates the band's willingness to experiment and push the boundaries of their music. It's a dynamic album that showcases the breadth of their musical talent and influence.
Must Hear Track: "Everybody Wants Some!!"
---
You Might Like: Sammy Hagar Did Very Well From Van Halen
---
Final Thoughts On Van Halen's Best Albums
Even in the vast landscape of rock music, Van Halen stands as a towering figure, a band whose influence reverberates across generations. Through their journey from the raw, untamed energy of their early years to the polished, anthemic sound of their later works, they have left an indelible mark on the genre.
Each album we've explored is a statement of their evolving artistry, showcasing a band that was fearless in its pursuit of musical exploration. Van Halen's didn't just make music; they crafted experiences, leaving a legacy that continues to inspire and electrify.