As the daughter of one of the most famous musicians in history, you'd assume Lee Starkey was born into the spotlight, but, on the contrary, from a very young age, she existed outside her father Ringo Starr's celebrity status.
Granted, Ringo was more of a low-key personality within the group that changed the face of popular music forever, but the cameras still loved him and his family, and the extramarital antics that became synonymous with the Starkey name had the paparazzi buzzing around them like flies.
So, why and how is Lee Starkey a relative unknown? Well, as the third child of Ringo Starr and then-wife Maureen Starkey (Mary Cox), you could say it was all a matter of timing at first, but what started as circumstance became a conscious effort to hold the limelight at arm's length.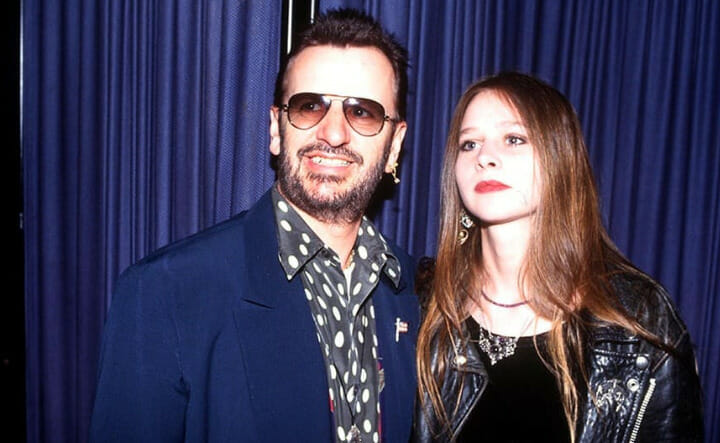 When Was Lee Starkey Born?
By the time Lee Starkey opened her eyes to the world, her parents had already welcomed two boys into their family. The first, Zak, was born September 13, 1965, and the second, Jason, arrived August 19, 1967, a period defined by peak Beatlemania — Things were good for the Starkeys!
Lee Starkey wouldn't arrive on the scene until November 11, 1970 when things had taken a turn for the worse for the Starkeys in both their private and professional spheres.
The Beatles were in the middle of a very public implosion, and infidelity had unpicked the seams of Ringo and Maureen's relationship, another rather public affair!
The couple had only been married for 5 years at this point, but Ringo's frequent extramarital shenanigans and worsening drinking problem had put immeasurable pressure on their bond.
So, as you can see, unlike her older brothers, Lee was born into fraught circumstances, meaning the world was more focused on the high-drama disintegration of her parent's relationship and her father's band than her.
What Was Lee Starkey's Early Family Life Like?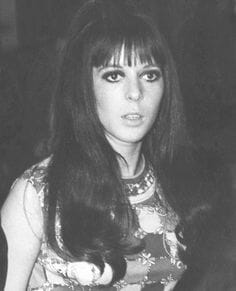 With the marriage bowing under the weight of Ringo's transgressions, tensions in the Starkey house were high during Lee's youth, leading to an affair between Maureen and Ringo's bandmate George Harrison, who had been the witness at the couple's wedding.
This twist of events culminated in Harrison announcing his desire for Maureen in front of his wife, Pattie, at a dinner party — Awkward!!!
A few short years later, Ringo began a blazon affair with American fashion model Nancy Lee Andrews, which would ultimately be the straw that broke the camel's back, as the pair would finalize their divorce on July 17, 1975, with Ringo awarded custody of all three children to Maureen.
Despite their turbulent relationship, Maureen didn't want their union to come to an end but gladly separated from the spotlight that had followed her relentlessly throughout their marriage, yet this newfound privacy wasn't enough to sustain Maureen.
A year after her divorce from the famed Beatle, Maureen met and moved in with Isaac Tigrett, one of the founding members of the infamous Hard Rock Cafe chain.
The couple married on May 27, 1989, and shortly thereafter, Lee's half-sister Augusta King Tigrett was conceived with whom Lee would go on to form a strong bond.
Ringo had remarried much earlier in 1981, and despite their imperfect father-daughter relationship, Lee served as the bridesmaid of the ceremony.
The daughter of Barbara Bach (Ringo's new bride) attended as co-bridesmaid alongside Lee, the two looking notably distinct from one another.
Two years older, Barbara's daughter Francesca Gregorinini was much taller and her dark brown hair formed a stark contrast with Lee's gold locks — A juxtaposition that seemed to emphasize the fact that this union was patched together with the spare parts of broken relationships.
What Was Lee Starkey's School Life Like?
Although Lee's early life was riddled with heartbreak, one positive aspect of her youth was complete financial stability, a boon that enabled her to attend the esteemed King Alfred's, an independent school based in Hampstead, London.
There is no evidence to suggest that the young girl didn't enjoy her school experience, but what is known is that she would decide at 16 not to move on to the institution's 6th form, instead taking a job at Tower Records, a music retail chain headquartered in Sacramento, California.
Not long after making this bold move into professional life, Lee considered a role as an actress or makeup artist, even going so far as to enroll in a specialist school that taught both disciplines, but ultimately decided that it wasn't for her.
It's possible that an aversion to the spotlight inherited from her mother and stoked by early trauma played a part in her decision to stay out of the arts. For the time being, she continued to work at Tower Records, but a change was emerging over the horizon.
What Was Her Professional Journey?
From her role at Tower Records, Lee Starkey moved on to bigger and better things working with her stepfather for the Hard Rock Cafe franchise, determined not to be seen merely as "Ringo Starr's daughter".
She then decided to open a London boutique, partly as a way of marketing her own fashion designs, but this venture would be short-lived, as she decided to move to LA in the early 1990s at her mother's behest.
Lee attempted to emulate her foundational success in London by opening a boutique in the US with a friend, but, sadly, it didn't amount to much, and subsequently moved into her mother and stepfather's home.
Though she was determined to carry on pursuing a career as a designer, she was forced to put her professional plans on hold to care for her mother who had been diagnosed with leukemia.
Sadly, Maureen would eventually succumb to this cancer, passing away December 30th, 1994 at the age of 48. Neither top-class treatment at the Fred Hutchinson Cancer Research Center in Seattle nor bone marrow transplants from her firstborn Zak would prove enough to save her life.
Lee Starkey's Brain Tumor
A year after her mother's passing, Lee herself was diagnosed with a rare brain tumor after collapsing out of the blue during a visit to her father's home.
Radiation therapy and surgical intervention proved successful and the tumor was removed, followed by the removal of yet another tumor shortly thereafter. Thankfully, after her second fight against cancer, she fully recovered.
Where Is She Now?
Lee Starkey started dating ex-Kasabian and Beady Eye guitarist Jay Mehler in 2006, and three years later, gave birth to triplets, two of which were boys (Smokey & Jakamo), and one of which was a girl (Ruby Tiger).
As far as the public is aware, the couple lives happily with their three children somewhere in London, England.
Final Thoughts
Lee Starkey isn't exactly a household name, and that's as much by design as it is a matter of timing, but that's not to say she doesn't deserve some of our attention (even if she doesn't need it).
While she had to put her dreams of becoming a fashion designer on hold to care for her mother, she has now resumed her career, and despite her troubled early family dynamic, has lived a fruitful and rewarding life.
If you want to learn more about Lee Starkey and her siblings, check out the video below from Stars Lifestyles.