Jon Bon Jovi is arguably one of the most influential and recognizable rock stars in the world. He founded the band Bon Jovi in 1983, and with that band, he was able to record some truly amazing and culture-defining rock music.
Because of his rock stardom, Jon Bon Jovi has become a celebrity unto himself, but he is also a family man who has been with his wife Dorothea Hurley since they married in 1989, having had four children since that date.
The youngest of his four children is Romeo Jon Bongiovi. As the son of legendary musician Jon Bon Jovi, he has been born into the spotlight and has garnered attention for simply being a member of this iconic family. But beyond his lineage, who is Romeo Joj Bongiovi as an individual?
Who Is Romeo Jon Bongiovi?
Romeo Jon Bongiovi was born on March 29, 2004, as the youngest member of the Bongiovi family. Romeo attended high school in Manhattan, but there is no public information about his plans after graduation.
While he keeps a low profile on social media and in the media in general, he has been seen accompanying his father to various public events, including concerts, premieres, and benefits.
His father, rock legend Jon Bon Jovi, has spoken about the joy and miracle of his children's births, including Romeo's, and how it's a moment he would relive if given the chance.
In 2020, after having their four children back together due to COVID, Jon and his wife Dorothea expressed their excitement about becoming empty-nesters once Romeo graduates high school.
Despite this, the family remains close-knit, and Jon has written and released music about the love he has for his family.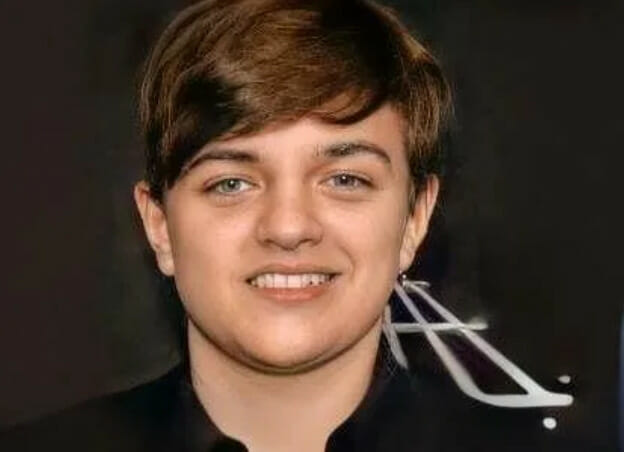 Who Are Romeo Jon Bongiovi's Siblings?
Romeo currently has three siblings, all of whom are older than he is. Let's jump in to find out a bit more about each of them.
Stephanie Rose Bongiovi
Stephanie is the oldest of Jon Bon Jovi's four children, having been born on the 31st of May in 1991. This makes her 32 years of age as of 2023. In the year 2012, Stephanie nearly succumbed to an overdose of drugs, which caused a turbulent period in the Jon Bongiovi family.
Jon Bon Jovi has reflected on his daughter's substance abuse, noting that it was one of the darkest parts of his life, and easily the darkest moment he has ever experienced as a father.
After the incident, the Jon Bongiovi family pulled back from the public spotlight for some time in order to reconvene and strengthen themselves back up as a familial unit.
In the years since the incident, Stephanie has gone clean, and her father has endeavored on public speaking projects where he speaks about the dangers of substance abuse. Stephanie now works as a production assistant, and she still remains totally clean of substances.
You can read our full story on Stephanie Rose Bongiovi here.
Jesse Bongiovi
Jesse Bongiovi, another of Romeo's siblings, was born in February of 1995, making him 28 years old as of 2023. Jesse has been dating his sweetheart Jesse Light for more than four years, and as of 2022 they are officially engaged to be married.
Very little is known about Jesse Bongiovi's career, and what he does to earn a living.
Jacob Hurley Bongiovi
Jacob is the second youngest of Jon Bon Jovi's children. He is perhaps best known for being the current boyfriend of mega-star of Stranger Things Millie Bobby Brown. Jacob Hurley Bongiovi was born in May of 2002, which will make him 21 years old in May of 2023.
Jacob was a renowned athlete at his high school in Brooklyn, and since then he has continued to play football, enjoying it as a personal favorite pastime.
One of the most heartwarming things about Jacob's relationship with Millie Bobby Brown is that the two also share the same circle of friends.
One of Millie's best friends is Noah Schnapp, one of her co-stars on Stranger Things, and many awesome photos were published on Instagram showing the three hanging out at a Harry Styles concert in 2022!
Little is known about Jacob Hurley Bongiovi's career, but it is likely that he is still playing football in his free time whenever he can.
To Wrap Up
Being the youngest child of famed rock star Jon Bon Jovi has clearly had an impact on Romeo, as he definitely prefers a more private life, and there is very little information out there about him. As he grows into a man and turns his attention to his passions and interests, perhaps we shall see more of the elusive Romeo Jon Bongiovi.
Check out the video below by CelebrityLifestyles to learn more about the children of Jon Bon Jovi,