A young Freddie Mercury was just 17 years old when he and his family moved to the United Kingdom. They escaped Zanzibar after the British departed and gave the island over to the Sultan of Zanzibar. This led to mass protests and riots, ending with the bloody 'Zanzibar Revolution.'
Making use of his British passport, Freddie's father, Bomi Bulsara, brought his wife and two children to England to start a new life. They settled in Feltham, Middlesex, where his father picked up a job as an accountant.
Undecided of what career path he himself wanted to go down, maintaining he "wasn't clever enough to be a lawyer or an accountant," the young Freddie Mercury pressed his parents to let him go to art school. Apparently this was all part of his grand plan to break into the music business.
In September of 1964, Freddie began a two-year art foundation course at Isleworth Polytechnic in West London. The plan was to pass the A-levels needed to be accepted into an art school. Although his parents were unaware of it at the time, his choice was little to do with art but more so music. As art schools in the UK during the '60s were a hotspot of budding musicians.
Although having a few insecurities, his fellow classmates warmly welcomed him. In an article for Mojo Magazine, ex-Isleworth Polytechnic student Adrian Morrish remembers. "Fred was charmingly shy, but also very engaging, and he desperately wanted to fit in. He dressed weirdly in drainpipe trousers that weren't quite long enough and middle-aged jackets that were slightly too small."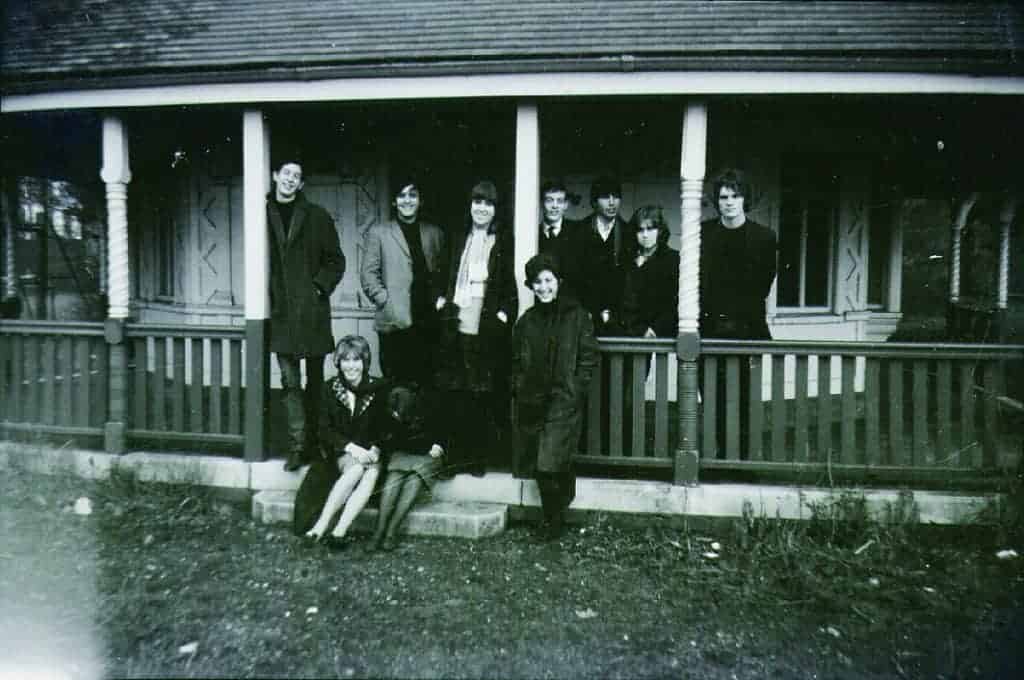 The young Freddie Mercury joined the college choir and even had a role in the Christmas drama production. Morrish recalls, "He was rather nervous, but at the same time you could tell he loved the attention."
His weekends were spent with Adrian and his friends watching a promising Rod Stewart and Long John Baldry. Although, he'd usually end up leaving early to practice piano.
Another student, Patrick Connolly, recalls Freddie's early musical endeavors, "He'd hear a pop song on the radio in the morning, then come in and play it on the piano." Patrick soon noticed his natural talent, when he began making compositional changes of his own, "He'd say, 'But we can do this or we can do that…' and start improvising to try and make [the song] sound better."
It was while at Isleworth Polytechnic that the young Freddie Mercury began to write songs with his classmates Connolly and Paul Martin, who played guitar. Connolly recalls, "I wasn't very interested in pop music and I didn't think I could sing, but the three of us would sit around the piano [at Gladstone Avenue]," says Connolly. "Fred's enthusiasm brought us together. He'd actually encourage me: 'Look, Patrick! You're singing, you can do it'."
In 1966, Freddie was on his way to Ealing art college with an art A-level in hand, it was there that he forged his way into the music world – going on to make music history with Queen as their forever iconic frontman.
The video shown here was shot in 1964 when the young Freddie Mercury had just turned 18. The footage was filmed by one of his friends at Isleworth Polytechnic during Freddie's first semester.
---
RELATED: Who Was Paul Prenter To Freddie Mercury?
Watch a Young Freddie Mercury at College in 1964 Below
Similar Stories…