If you think the '70s were only about disco balls, bell-bottoms, and Saturday Night Fever, you're missing a crucial part of the cultural tapestry of the decade. It was an era that went beyond polyester suits and dance floors lit from below. The '70s were a golden age for rock 'n' roll, a time when music wasn't just something you heard—it was something you felt, something you experienced.
Integral to this experience were vinyl records and cassette tapes, where album covers served as the gateway to the musical journey inside. These weren't just disposable wrappers; they were visual symphonies that set the tone, told a story, and sometimes even overshadowed the music they housed.
Enter Hipgnosis, a London-based art design group that took this concept to an entirely new level. They didn't just decorate albums; they turned them into pieces of art that stood on their own, compelling you to delve deeper into the music. They crafted visual narratives that transcended the auditory, making them inseparable from the rock 'n' roll legends they represented.
So, come with us as we turn back the pages of rock history to explore how Hipgnosis didn't just illustrate the music of an era—they redefined it, elevating rock 'n' roll from an audio experience to a multi-dimensional art form.
From Cambridge Came A Saucerful of Secrets
Before they were the go-to designers for rock royalty—before they were the architects of the visuals for bands like Pink Floyd, Led Zeppelin, and Black Sabbath—Storm Thorgerson and Aubrey Powell were just a couple of art school buddies with grand ambitions and a shared vision.
They were students at the Royal College of Art, a breeding ground for creative minds, yet even in that illustrious environment, they had a unique perspective. Then, fate came knocking in the form of their friends from Pink Floyd, who offered them the chance to design the cover for their second album, "A Saucerful of Secrets."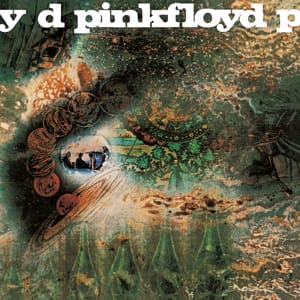 Picture this: the two young visionaries huddled in a makeshift darkroom at the Royal College of Art, surrounded by the intoxicating aroma of photographic chemicals. The room is dimly lit, the air filled with the electric charge of creativity. They're experimenting with visual ideas, manipulating light and shadow, completely absorbed in the moment.
What they don't realize is that they're not just developing photographs; they're developing a new visual language for rock 'n' roll. They're laying the cornerstone for an aesthetic revolution that would shape the genre for decades to come.
When it came to naming their burgeoning design outfit, Thorgerson and Powell didn't turn to branding experts or marketing teams. Instead, inspiration struck in the most unexpected of places: graffiti on their apartment door.
The name "Hipgnosis" was a fortuitous discovery, a serendipitous blend of "hip," denoting what's new and cool, and "gnostic," alluding to ancient wisdom and spiritual knowledge.
It was as if the universe itself had christened them, capturing the essence of what they were about to bring to the world—a fusion of contemporary flair with timeless, almost mystical, artistic sensibilities.
Creating An Icon With 'Dark Side Of The Moon'
The year was 1973, and by this time, Hipgnosis had already begun to make a name for themselves, but nothing could prepare the world for what they were about to unveil: the album cover for Pink Floyd's magnum opus, "The Dark Side of the Moon."
This was no ordinary album cover; it was a cultural touchstone, a visual spectacle that transcended its role as packaging to become an indelible part of our collective consciousness.
The design—featuring a prism dispersing a beam of light into a spectrum of colors—was nothing short of groundbreaking. More than just an eye-catching image; it was a visual distillation of the album's themes of life, death, and mental illness, transformed into a universal symbol that spoke to the human condition.
Nick Mason, Pink Floyd's drummer, reminisced about the moment the band first laid eyes on the design. It was an "immediate and unanimous choice," he said, as if the prism had captured not just the essence of the album, but the collective spirit of the band itself.
And it wasn't just the band who felt that way; listeners around the world found themselves hypnotized by the cover. Whether you were flipping through albums at a record store or catching a glimpse of it on a friend's turntable, the moment you saw that prism, you knew you were in for an unparalleled auditory and emotional journey.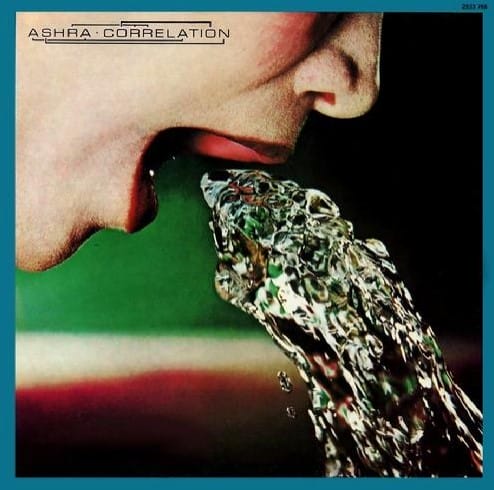 The Hipgnosis Style: Where Art Meets Innovation
Long before the term "Photoshop" entered the lexicon as both a noun and a verb, Storm Thorgerson and Aubrey Powell were the original maestros of image manipulation. Using state-of-the-art Hasselblad medium format cameras, these pioneers didn't just take photos—they transformed them.
In a darkroom that must have felt like an alchemist's lab, they used a myriad of techniques from multiple exposures to airbrush retouching. The result? Surreal, otherworldly visuals that weren't just extensions of the music but artworks in their own right. They were creating digital art effects, all without a computer in sight.
But Hipgnosis's genius wasn't confined to their technical prowess; it extended to their cerebral wit. They peppered their work with visual wordplay and puns that demanded a double take. Take, for instance, the cover for Wishbone Ash's "There's the Rub," where the image brought the title's old English expression to life in a modern context.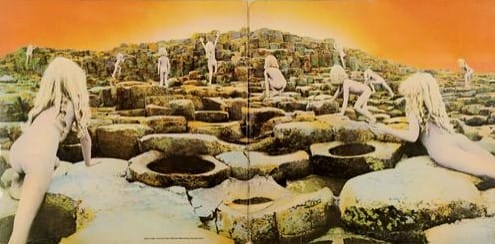 Then there was the infamous visual pun for Led Zeppelin's "Houses of the Holy," a design that almost severed their relationship with the band but ultimately became one of the most talked-about covers of its time. This layer of wit added a cerebral edge to their creations, turning each album cover into a mini-narrative or riddle that engaged the mind as well as the eye.
A Radical Approach To The Business of Art
In an industry often driven by metrics, spreadsheets, and return-on-investment calculations, Hipgnosis took a radical detour. Their pricing strategy was a breath of fresh air: "Pay what you think it's worth."
This wasn't just a business model; it was a philosophical stance on the intrinsic value of art. It challenged the artists and record labels to think deeply about the worth of creative work, transforming the client-artist relationship into a partnership that valued intangible qualities like inspiration and impact.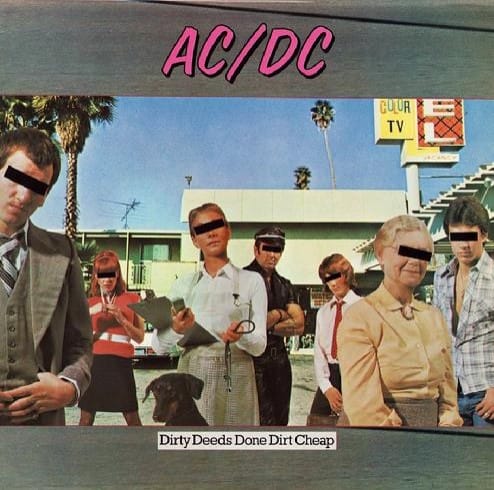 According to Storm Thorgerson, this unconventional approach to pricing rarely backfired. And why would it? Hipgnosis wasn't just selling album covers; they were selling icons, conversation pieces, and elements of cultural history. Their work was a testament to the idea that true art doesn't fit neatly into financial models or spreadsheet cells.
It was a risky move, but one that paid off, both in terms of the quality of their work and their enduring legacy. It proved that in the realm of true artistry, conventional rules could be broken, and yet, success could still be achieved.
The End Of An Era, But Not A Legacy
After Hipgnosis disbanded in 1983, each member ventured into new artistic realms. Powell delved into film and video production and even took on the role of creative director for Pink Floyd and David Gilmour. Christopherson, the Renaissance man of the group, expanded into music videos and became a key figure in electronic music.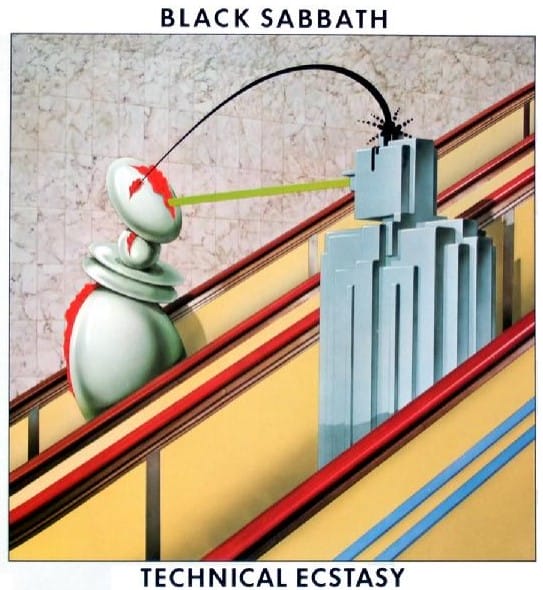 Though the group no longer exists, their impact is eternal. Their covers didn't just sell albums; they sold an experience—a piece of high art for rock 'n' roll aficionados. Next time you see an album cover that captivates your imagination, tip your hat to Hipgnosis—the visionaries who made it all possible.
Conclusion: The Echoes Remain
The story of Hipgnosis serves as a poignant reminder that art and music are inextricably linked, each amplifying the other's power. Thorgerson, Powell, and Christopherson didn't just create album covers; they created cultural landmarks. Their work transcends time and genre, leaving a stylized and grainy imprint on the very soul of rock 'n' roll. And so, the echoes of their artistry continue to resonate, inviting us all to look—and listen—a little deeper.
Feel free to explore the works of Hipgnosis and share your own memories of these iconic covers. After all, the best art is that which lives on in our collective consciousness.
If you have dug this article, check out the trailer below for 'Squaring The Circle (The Story Of Hipgnosis).