If you grew up in the 1970s, then you probably remember the name, Barbi Benton. She was a woman of many talents and flourished as a model, actress, TV icon, and even a talented singer.
Come with us as we take a deep look into the life of Playboy bunny and Hollywood star, Barbi Benton.
Who Is Barbi Benton?
Born as Barbara Lynn Klein on January 28, 1950, in New York City, her family made the move out West to California when she was just two years old. Her parents were both well-respected professionals, her father a gynecologist and her mother an investment counselor.
Barbi Benton was set to follow a similar career path to her parents. After high school, she enrolled in a veterinary course at UCLA, but it didn't last long. In a 1980 interview with People magazine she recalls, "I had to give up [being a vet] when I realized I couldn't stand the sight of blood."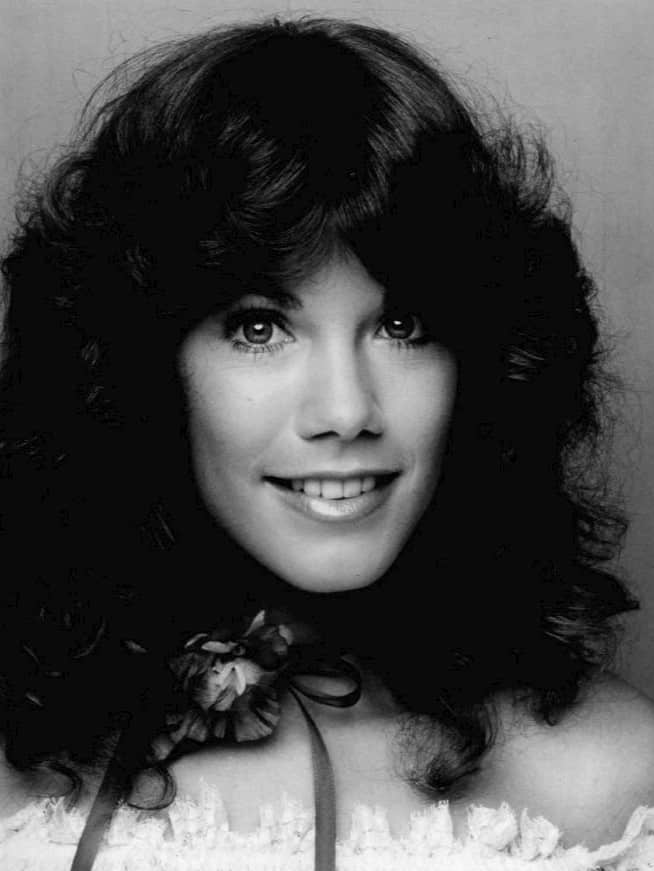 At the young age of 16 whilst still in high school, Barbi Benton began to model. She even took a class on "tearoom modeling" during her time at Rio Americano High School. By age 18, after realizing a career as a veterinarian wasn't for her, she began to pursue a career in the modeling world whilst continuing her studies at UCLA.
Barbi Benton Playboy
Benton joined a commercial agency and began featuring in television commercials across the country. In 1968, she caught her first major break, when she was given the role of an extra on Hugh Hefner's TV show Playboy After Dark.
After around two sessions on set, Hefner noticed the young Barbi Benton studying in between sets and plucked up the courage to introduce himself.
She recalls for People magazine;
He came up to ask me what I was so diligently working on, I told him I was studying for school.

He liked the fact that I was co-ed and that I went to UCLA.

We were talking about my schooling and what I was studying, and he asked me if I would go out with him.
Embed from Getty Images
At the time, Hefner was 43 years old whereas Benton was still only 19, you can understand her apprehension. she recalls,
I told him I never dated a man over 24.

He told me he never dated anyone older than that either.
Meanwhile, Benton already had the choice of two other suitors: her college boyfriend and James Caan, Golden Globe-nominated American actor. After Hefner's persistent asking her out, she finally gave in, apparently only because it was a group date. The other party including the writer Shel Silverstein, whom Benton was a big fan of at the time.
---
RELATED: The Life & Times of Style Icon & Activist Bianca Jagger
---
With the 1970s soon approaching, it was only appropriate for their first date to be at a Los Angeles disco. Hefner's charm proved too strong for Benton, with the pair soon beginning their dazzling romance.
It wasn't long till her relationship with Hefner thrust her into the limelight. Almost immediately, Benton was promoted from being an extra to a co-host of Playboy After Dark.
Embed from Getty Images
According to most sources, it was also Hefner who encouraged her to change her name to something more marketable. Although, there are sources that claim it was the producers in the 1970 German film The Naughty Cheerleader who wanted her name to appear more American.
Regardless of who influenced the name change, Barbi Benton was now ready to take Hollywood by storm. And living with Hefner certainly helped. Almost immediately, she appeared on her first cover of Playboy in July 1969.
Benton recalls the experience;
I was shy and would make the photographer turn his back when I changed poses,
she recalls of her first nude photoshoot.
By the second one, I just let it all hang out.
Barbi Benton & Hugh Hefner's Relationship
Throughout their relationship, she appeared on the cover of Playboy two more times in March 1970 and May 1972, as well as two nude spreads in 1973 and 1975. Even after their relationship, she appeared on the cover once more in December 1985, although she was never named Playmate of the Month.
Benton enjoyed every moment of her whirlwind romance with Mr Playboy himself. She recalls him being very romantic.
He was one of the most romantic men I've ever met. Was always rubbing my neck, holding my hand, squeezing me and making me feel loved.

He was also affectionate with other girls… and he loved kissing. I didn't mind, because I was very secure in our relationship."
Embed from Getty Images
He also shared a love of movies, which helped her ignite a career in the film world. "Everybody who was anybody was there. Warren Beatty was a regular, Sammy Davis, Jack Nicholson, Tony Bennett, Tony Curtis. The list is endless. Anybody that was famous found their way to the Playboy Mansion. It was exciting for me. But I didn't know half of them!"
It was actually Barbi Benton who discovered the Playboy Mansion in the first place. After discovering it, she persuaded Hefner to fly and view it and arranged the sale of it with her mom as the realtor.
---
RELATED: Playboy, Bunny & Baywatch Star, Erika Eleniak
---
The Playboy mogul's only condition for purchasing the mansion was that Benton would have to move into it with him. In which she did for the next nine years.
Embed from Getty Images
According to Barbi Benton, Hefner asked her to marry him four times.
The first time he asked me was after I caught him in an affair. I confronted him.

He didn't admit it at first, but it was kind of hard not to.
Benton puts down the breakdown in their relationship to their distance away from each other which wasn't healthy. When she was on tour singing, Hefner wasn't able to remain faithful, and this hurt Benton. Apparently, Hefner regrets not remaining faithful and not marrying Barbi Benton, although the pair remained close friends up until his death in 2017.
Barbi Benton The Hollywood Star
In 1970, Barbi Benton was offered a role in the television comedy and country music variety show Hee Haw. It was her first consistent acting role and allowed her to show off her beauty, funny sense of humor, and even her singing skills. She performed regularly on the show for four seasons before seeking Hollywood opportunities elsewhere.
Embed from Getty Images
1970 was also the year Benton made her film screen debut, featuring in the West German comedy titled Mir hat es immer Spaß gemacht or known as The Naughty Cheerleader in the United States.
She appeared in a few other films throughout her career such as the Third Girl From the Left in 1973, American Beauty Contest in 1973, horror film Hospital Massacre in 1982, and the fantasy action Deathstalker in 1983, although none of them were considered a huge success.
Instead, Barbi Benton found most of her Hollywood success in television. On the back of Hee Haw, late-night television became a regular occurrence for the young star.
She was a guest on The David Frost Show in 1970, American Bandstand, and The Norman Gunston Show in 1975. As well as performing on the popular Sonny and Cher Show in 1977.
Embed from Getty Images
In 1977, she became a lead actor in the television series Sugar Time!, about an all-female rock 'n' roll trio, although the show was canceled after two seasons.
Barbi Benton made regular appearances on The Tonight Show Starring Johnny Carson during the mid-1970s and early 1980s as well as The Mike Douglas Show as both a singer and an actress. She also proved extremely popular as a panelist on The Hollywood Squares, a long-running celebrated game show, even making a reappearance in 1983 on the combined show with Match Game.
---
RELATED: 70s Supermodel Bombshell, Margaux Hemingway
---
Barbi Benton Songs
After displaying her country-singing prowess on Hee Haw, Barbi Benton began recording a country-and-Western album of her own. In 1974, she released her first album, Barbi Doll, on Playboy Records. The album went on to reach No. 17 in the United States Country charts.
One of the most well-known Barbi Benton songs, "Brass Buckles," peaked at the No. 5 position on Billboard's country chart.
Benton continued to release music on Playboy Records however nothing proved quite successful as her debut album. Her 1975 album Barbi Benton reached No. 18, Something New reached No. 39 in 1976, and her 1978 album Ain't That Just The Way didn't even chart in the United States.
Embed from Getty Images
Despite its little success in the US, the title track "Ain't That Just The Way" became a No. 1 hit in Sweden, remaining at the top spot for five weeks.
Her final album in 1988, Kinetic Voyage, was composed and produced by herself, proving to the world she was more than just a pretty face.
Barbi Benton And George Gradow
After ending her nine-year relationship with Hugh Hefner in 1976, Barbi Benton was looking for the next shoulder to lean upon, enter George Gradow.
In 1977, a former employee of the real estate developer, Liz Prince, asked Gradow when he was thinking of getting married. Having watched Sugar Time! he replied saying, "When I find someone who looks like Barbi Benton."
As it happened, Liz Prince knew Barbi's mother and after passing on the message, they arranged a meeting for the two. At first, Barbi Benton viewed Gardow strictly as a financial adviser and businessman and was already seeing America film actor Andrew Prine at the time.
Embed from Getty Images
When her fling with Prine ended, Benton and Gardow began dating and the rest, as they say, is history. In 1979, Barbi Benton and George Gardow were married. Benton traded the debauchery of the Playboy mansion to that of a lavish 28-room mansion and six-acre estate in Pasadena.
Barbi Benton Today
On August 23, 1986, Barbi Benton gave birth to her first child Alexander. Two years later on July 13, 1988, she gave birth to her second child, Ariana.
Today, Barbi Benton is devoting most of her time to raising her children and spending it with her husband. As well as working as an interior designer since 2002. The Gardow-Benton family spends their time between Los Angeles, California, and Aspen, Colorado.
Gardow is still modestly unclear about how he ended up with Barbi Benton.
Here I am, tremendously insecure, with this extremely beautiful woman who could have anyone in the world.

I wonder how the hell I did it.
We don't know how you did it either George, but we tip our hats to you, sir.
If you've come this far and just can't get enough Barbi Benton, check out this video from Facts Verse – Barbi Benton: Then and Now.
Keep on rockin' in the free world.
---
FAQ
When Was Barbi Benton Born?
Barbi Benton was born on the 28th of January 1950, in New York City.
Where Does Barbi Benton Live?
Barbi Benton and her husband George Gradow divide their time between their homes in Aspen and Los Angeles.
Does Barbi Benton Have Any Children?
Barbi Benton has two children with George Gradow, Alexander (born August 23, 1986) and Ariana (born July 13, 1988).
How Many Albums Has Barbi Benton Released?
Barbi Benton has released 5 studio albums:
Barbi Doll (Playboy Records, 1975)
Barbi Benton (Playboy Records, 1975)
Something New (Playboy Records, 1976)
Ain't That Just The Way (Playboy Records, 1978)
Kinetic Voyage (Takoma Records, 1988)
How Many Films Has Barbi Benton Been In?
Barbi Benton has been credited with appearances in 6 films:
How Did A Nice Girl Like You Get Into This Business? (1970)
The Great American Beauty Contest (1973)
The Third Girl From The Left (1973)
For The Love Of It (1980)
Hospital Massacre (1982)
Deathstalker (1983)
Along with countless appearances in television programs