If you are in a field that doesn't lend itself to celebrity, you have to be really, really influential and successful to make a household name for yourself. This is precisely what real estate developer George Gradow achieved in the late 70s and early 80s.
Such was his renown in his profession that he wound up brushing shoulders with America's elite, eventually coupling up with beloved model, actress, and singer Barbi Benton.
Amassing some serious wealth over the course of his career, Gradow has earned a lot of respect within the industry, but it hasn't always been plain sailing for the real estate mogul, and after some questionable decisions in the early noughties, he lost a lot of both of these crucial resources.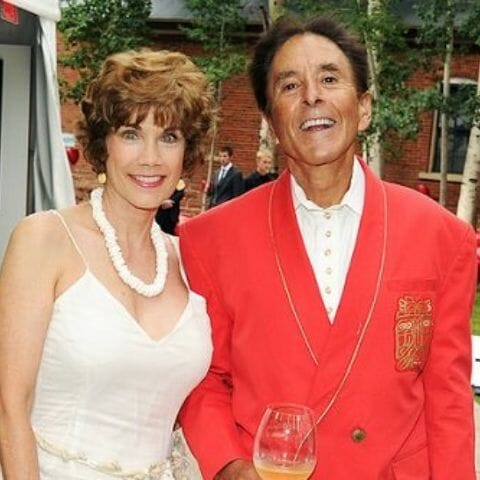 George Gradow Under The Microscope
Despite his fame in the early 70s and throughout the 80s, George Gradow has never been one to actively seek unnecessary exposure.
He gave himself as a character to the public eye but kept his cards close to his chest in regard to his personal life.
As such, it's hard to dig up a lot of details about the man, but there are a few things in the public record about George Gradow.
George Gradow was born in Aspen to Jewish parents in 1941. Nothing much has been reported about his academic background, but we can assume that Mr. Gradow is a pretty intelligent, or at least a remarkably driven individual.
While most of us picture palatial California mansions when we think about high-rollin' American real estate, George's style of development and investment has more of an interest in storage facilities and mobile homes. That isn't to say that he doesn't dabble with the glitzy and glamorous properties scattered around the nation as well.
Due to his success in the real estate industry, his star was rising, but when he married America's sweetheart, Barbi Benton, his name became ingrained in the public consciousness.
The pair recently celebrated their ruby anniversary in 2017.
Although we don't have much of an insight into George's life, this anonymity itself speaks volumes about the man — He doesn't like to flaunt his wealth and values his privacy a great deal.
The Career Of George Gradow
As far as anybody outside of Gradow's inner circle knows, he's been involved with real estate for his entire professional life, which is part of the reason he managed to reach the heights of the industry he did by his mid-30s.
Once he was making waves in real estate, he established countless high-profile associations with big names in the field.
Over the course of his career, he assumed the presidency of many companies, including Regency of Texas; Regency of Nebraska; Trafalgar Management Company, Inc; and Downing Investments, Inc, and was an esteemed member of Kansas Associates.
In addition, He owns and runs his own real estate company, Churchill Group, Inc.
When George Gradow Nearly Lost It All
What goes up often must come down, a fact George Gradow learned the hard way when he was convicted of tax fraud in 2006. Initially, it was reported that federal investigators had accused him of obstructing the IRS, but later, more details surrounding his conviction came to light.
It turns out that he had been doctoring the interest rates and due dates of promissory notes to benefit himself and his companies, and his employees were encouraged to engage in the same underhanded tactics to bolster revenue.
After pleading guilty to the accusations leveled against him, he was struck with a 15-month sentence, as well as a $128,000 IRS restitution fine and a $5,000 personal fine.
Although this left Gradow a little light of pocket, the real damage was done to his reputation, not his bank account.
Colleagues who had been unaware of his misdeeds were shocked and disgusted by his conduct, as was the industry in general, but Gradow didn't let this brush with the law destroy his career.
Upon his probational release from prison in 2007, he reestablished himself as one to watch in real estate, and as far as anybody knows, he did so within the confines of the law.
---
RELATED: Who Is Manuela Testolini?
---
Born January 28, 1950, in New York City to influential Jewish parents, Barbara Lynn Klein enjoyed a rather privileged childhood.
At the tender age of 16, not long after enrolling in the esteemed Rio Americano High School, she launched a modeling career, although this isn't the path she saw for herself moving forward.
Initially, Klein was accepted by UCLA to study for veterinary qualifications, but she swiftly benched this career path after realizing she had an aversion to the sight of blood. In the meantime, she continued modeling, and at 18, was recruited by Playboy. (check out our story on another legend from the Playboy Mansion, Erikia Eleniak)
While she was only meant to be an extra in the television show Playboy After Dark, Hugh Hefner quickly took a shine to her and promoted her to co-host, but it wasn't just a professional relationship he wanted to nurture.
Not two episodes went by until a 42-year-old Hefner asked an 18-year-old Klein out on a date. She was hesitant, remarking that:
she'd never dated anyone over 24 before
to which Hugh replied,
That's alright, neither have I.
Klein went on to live with Hefner until 1976, changing her name to the "more marketable" Barbi Benton at her new beau's request.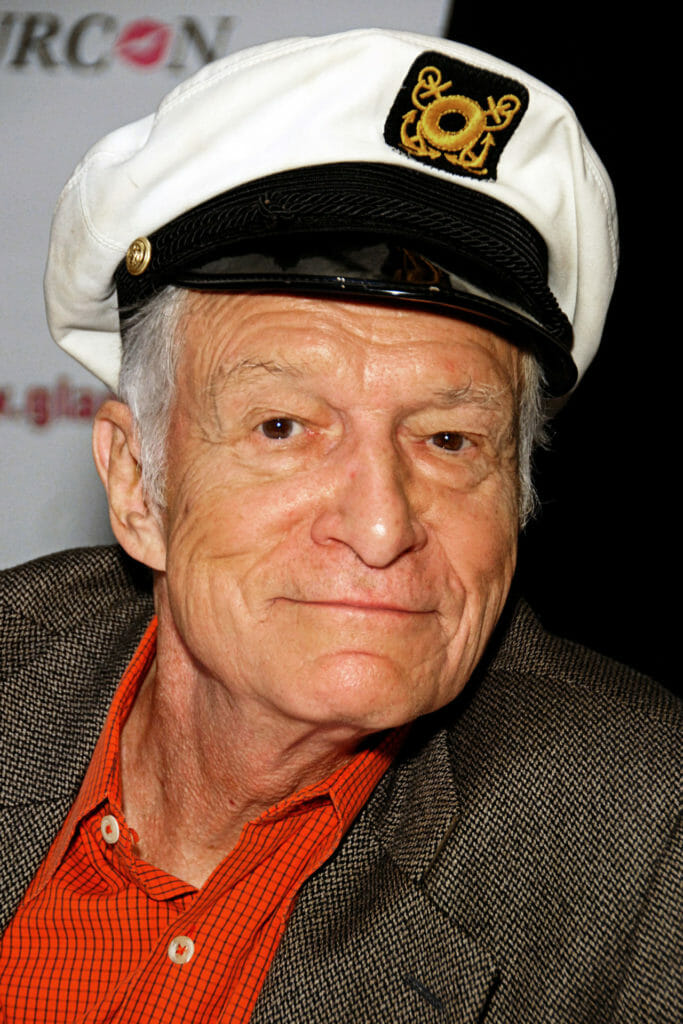 During this period, she appeared in a number of television shows and movies, including Hee Haw, Naughty Cheerleader, The Bobby Vinton Show, Fantasy Island, and The Love Boat, and launched yet another career as a country singer.
It turns out she didn't just have an eye for real estate developers, but the real estate itself, as she's credited as the one who convinced Hefner to purchase the infamous Playboy Mansion in 1974, although she would move out of this plush palace for good just two years later.
Move Over Barbie & Ken – Here Comes Barbi And George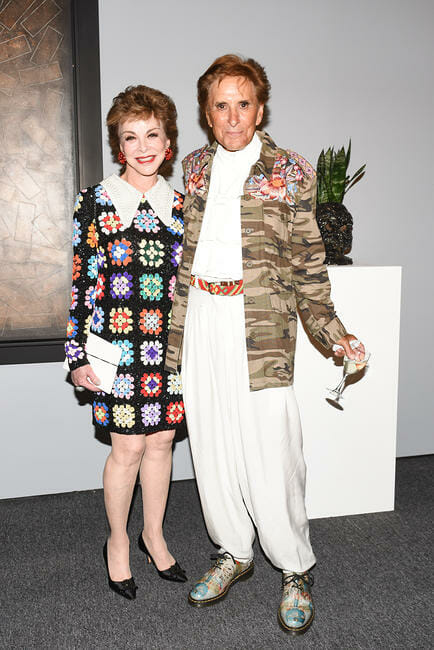 After being introduced by a mutual friend, Gradow and Benton dated for 12 months before George got down on one knee. They married in October of 1979 in New York City before friends and family.
Shortly thereafter, Benton gave birth to their first child, Alexander, who would gain a sibling in Ariana two years later. The couple now split their time between New York and Aspen.
George Gradow & Barbi Benton Sold Their Mansion For $17.5 Million
As you might expect, Gradow and Benton do well where real estate is concerned, evidenced by the fact that they sold their 11,608-square-foot mansion in October 2008 for a reported $17.5 million.
It's uncertain what the couple paid for the property, but they no doubt made a tidy ROI.
Located in Bel Air, Los Angeles, the 1990 build comprised a sizable master suite, 14 bathrooms, a library, a 32-capacity dining room, a gym, an office, an elevator, a spa, and a media room.
On the exterior, the property included a 20-vehicle capacity parking lot, a swimming pool, a guest house, and a huge, ocean-view flag-lot property.
What Is George Gradow's Net Worth?
George Gradow's net worth was reported to be $50 million in 2020, which combined with Barbi Benton's estimated net worth of $20 million, gives the couple an impressive combined net worth of $70 million.
Final Thoughts
George Gradow is a remarkably talented businessman, but he flew a little too close to the sun when he began illegally altering promissory notes for profit.
However, he served his time and got back on his feet, and it's a testament to the love he and Barbi share that they stuck together through it all!
Before you go, have a look at this video from Facts Verse that looks further into the life of George's wife, and America's sweetheart Barbi Benton.
George Gradow At A Glance
Name: George Gradow — No fancy celebrity monikers here, folks.
Prominence: 1979 all the way through to present day
Place of Birth: Aspen, USA
Profession: Real estate developer
Religion: Jewish, but may not be practicing