It's been 30 years since Seattle-based rock band Nirvana released their debut album Bleach. Over the course of the band's career, Kurt Cobain, Dave Grohl, and Krist Novoselic would go on to become one of the most iconic American rock bands the world has ever seen.
Almost 34 years later, the band still resonates with music lovers around the world. If it wasn't for Kurt Cobain's tragic suicide in April 1994, it's probably fair to assume that the band would still be entertaining fans with live shows.
Although the band's future was cut short, they still left us with three impressive albums. The songs from these albums make a great listen, completing any playlist.
Today, we want to show you the best Nirvana songs you can listen to right now. To do so, we've listed 10 of the best.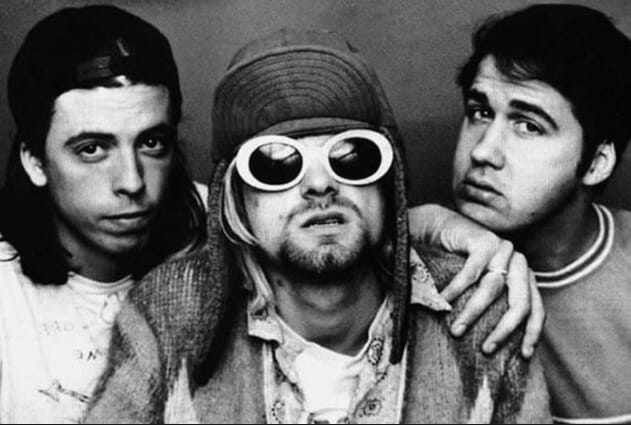 ---
RELATED: What Are The Most Popular Imagine Dragons Songs?
---
10 Of The Best Nirvana Songs To Add To Your Playlist
Drumroll please…
"Smells Like Teen Spirit"
Let's be honest, "Smells Like Teen Spirit" was always going to make this list. You can't make a list of the best Nirvana songs without it. If you're a keen Nirvana fan, you'll have heard this song a million times already, but it's never enough.
If you haven't heard of this song before, it has to be added to your ultimate playlist. "Smells Like Teen Spirit" was the opening track and lead single of the band's second album Nevermind.
Released in 1991, this single has the power to thrill. The dynamics between the verses and choruses are incredible. Meanwhile, the interplay between Novoselic's guitar and Cobain's generational voice is perfect.
"Silver"
"Silver" was released in September 1990. Released between the band's Bleach and Nevermind album, this single was released during one of the band's transitional periods.
Marking the midway point between the band's indie grunge roots and the big time, the lyrics in this song tell the story of a young Kurt Cobain getting upset when his grandparents were left to babysit him.
An interesting fact about this single is that it is called "Silver" because Cobain liked to confuse fans. He himself admitted that a lot of his titles have nothing to do with the song and that he simply called it "Silver" to play with his followers.
"Lounge Act"
The next Nirvana song we have for you is "Lounge Act". "Lounge Act" was the ninth song on Nirvana's Nevermind album. Despite the name, this song isn't like any traditional lounge song.
However, the group felt that Novoselic's epic opening bass resembled a lounge song so they rolled with it.
This song was inspired by the American rock band Pixies. It is a good listen for many reasons. For starters, it sounds great. Secondly, it is the only song that Cobain admitted was about his ex-girlfriend Tobi Vail.
The song is about a man that is torn between his band and his girlfriend, much like Cobain was.
---
RELATED: Polly: Nirvana's Most Haunting Song
---
"Sappy"
"Sappy" is one of the most interesting songs the band released. Kurt Cobain spent almost 6 years messing about with the song to try and get it right. He recorded it again and again but never liked how it sounded.
He finally found peace with the song in 1993. It was released as a track on Nirvana's AIDS relief compilation No Alternative. At this point, it had the title "Verse Chorus Verse". However, there was another Nirvana song with this title.
As you can imagine, this caused great confusion, so, after many years, the fans started calling it "Sappy" and it stuck. The band never saw it as a finished track but that didn't stop them from playing it during their 1994 tour.
This is a great Nirvana song to get accustomed to.
"Blew"
Released in 1989, "Blew" was Nirvana's second single. Along with "Sweet Young Thing Ain't Sweet No More" by Mudhoney, this single helped define grunge music.
In the '70s this was an extremely unfashionable style of heavy rock that used sludgy riffs and pink lens refraction to create wall-breaking sound.
Today, it is one of the less popular Nirvana songs but it's one you have to listen to. You'll find it on Nirvana's Bleach album.
Like many, you might find this song very heavy. This is actually a result of a recording mishap that saw the record company accidentally record the track one step lower than the band intended.
"In Bloom"
The ironic thing about Nirvana's "In Bloom" track is that the type of rock fan Cobain describes in the lyrics are the kind of fans that gravitated towards the track the most. "In Bloom" became one of Nirvana's biggest anthems.
This is all thanks to the song's commercial success which came as a result of the track's sing-ability. It's a super catchy, easy-to-sing-along song that any music fan can belt out.
This song is also pretty great structurally. The track consists of powerful chords and happy sounds, despite the fact the song has a mocking undertone. A lot of people consider this song to be more pop than rock.
---
RELATED: 10 Of The Best ZZ Top Songs That Don't Get Played Enough
---
"Something In The Way"
There's a good chance you've heard "Something In The Way" recently as it was used in the trailer for the new Batman film which was released in 2022. This has seen the song grow in popularity once again.
A bit like the Batman film, "Something In The Way" is deep, dark, and at times a little bit morbid. Incredibly thought-provoking, this Nirvana song is a dark acoustic track about vagrancy.
The song was inspired by the Young Street Bridge in North Aberdeen, where Cobain used to fish as a young boy. The quiet, almost somber voice Cobain sings this track in is beautiful. He really portrays the feeling of vulnerability as he tells the sad story of homelessness.
This is the last track on the Nevermind album.
"All Apologies"
The next Nirvana track you need to listen to today is "All Apologies". "All Apologies" is the final track on the band's final album In Utero. The song was released in 1993 as a single, but it was thanks to Nirvana's performance on MTV Unplugged in November that this song became so famous.
Like most Nirvana albums, In Utero made number 1 in America. This was in many ways thanks to this track.
Whilst the song was a big hit when it was first released, it has greater meaning now. These days, the song makes us think and wonder about how Nirvana would have developed if Kurt Cobain hadn't died.
You'll find yourself thinking about what the band would have done next!
"About A Girl"
"About A Girl" was originally recorded for Nirvana's debut album Bleach. It was later exhumed to be used during the band's impressive MTV Unplugged performance in 1993.
In terms of what the track is about, the song follows the story of a lonely man that has fallen in love with a hooker. Despite what the song is about, Cobain actually wrote this song for his girlfriend at the time, Tracy Marander. She was the person that took the photo for the album cover.
The acoustic arrangement within the song suits the lyrics perfectly. This is a very passionate song that isn't as heavy or in your face as a classic rock song is.
---
RELATED: 10 Songs By The Eagles That Take It To The Limit
---
"Been A Son"
The final Nirvana song on this list is "Been A Son". Nobody, not even Nirvana themselves could have predicted how successful Nevermind was going to be. However, with hindsight, their early career demonstrated just how different they were.
Nirvana's early catalog of songs suggests that they were always destined for greatness. They simply aren't the same as the other grunge bands of the time. "Been A Son" shows this well.
A song related to teenage alienation and gender, this track is devoid of Bleach heaviness. It instead consists of a simple, unforgettable, and relentless melody. For context, Kurt Cobain wrote this song for his sister.
He believed that his dad never wanted his sister. It is his belief that his dad wanted a son instead. This song is a meaningful way of telling her story.
---
RELATED: 13 Bands That Sound Like Led Zeppelin
---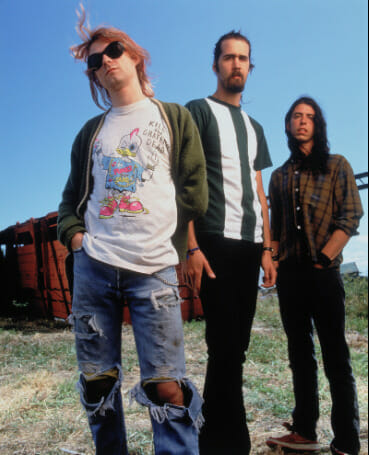 Final Thoughts
That concludes our list of the best Nirvana songs that you need to listen to today. The songs on our list are 10 of Nirvana's most enjoyable, thought-provoking, and historic hits.
If it wasn't for the tracks on our list, Nirvana might never have been as successful as they were. Whilst Nirvana's future was cut short by the tragic death of Kurt Cobain, the band still left us with plenty of big hits to enjoy.
To this day, they still remain one of the best American rock bands of all time. Now you have this list of Nirvana songs at your disposal, you can start adding them to your ultimate playlist.
FAQ's
How Many Albums Did Nirvana Make?
Nirvana released 3 studio albums, along with 5 live albums and 4 compilation albums.
How Many Songs Does Nirvana Have?
Nirvana have about 102 tracks spread across their various albums.
Who Wrote Nirvana's Songs?
Kurt Cobain was the main songwriter for Nirvana.
What Songs Did Nirvana Cover?
Nirvana was not shy of showing their respect by covering a song. Here is revert track that Nirvana covered.
"Turn Around" by Devo
"Jesus Wants Me for a Sunbeam" by The Vaselines
"Where Did You Sleep Last Night" by Lead Belly
"Love Buzz" by Shocking Blue
"The Man Who Sold the World" by David Bowie
"Plateau", "Oh Me" and "Lake Of Fire" by The Meat Puppets
"Molly's Lips" and "Son Of A Gun" by the Vaselines
"D-7" by the Wipers
"Here She Comes Now" by The Velvet Underground
"Return of the Rat" by the Wipers
"My Best Friend's Girl" by The Cars
"The Money Will Roll Right In" by Fang
What Songs Did Dave Grohl Write For Nirvana?
Drummer Dave Grohl is credited with writing 4 songs for Nirvana:
"Big Me" (unreleased),
"Exhausted" (unreleased),
"February Stars" (unreleased)
"Marigold" (B-side to Heart Shaped Box),