Who is Jennifer Chiba and did she get away with the murder of Elliott Smith? As big fans of Elliott Smith's music, we discover the truth about Jennifer Chiba and her said involvement in his death.
Who Is Jennifer Chiba?
Jennifer Chiba is a Japanese-American musician who was born on 17th June 1967, in Tokyo, Japan. She was raised by her parents in Texas, United States. Her father's name was Hiroyasu Chiba, and her mother's name was Sharon Martha Wee.
In 1996, Chiba's parents were married in Becker, Minnesota. Chiba also has a sister named Courtney Miho Chiba-Yates and a brother named Alexander Masao Chiba.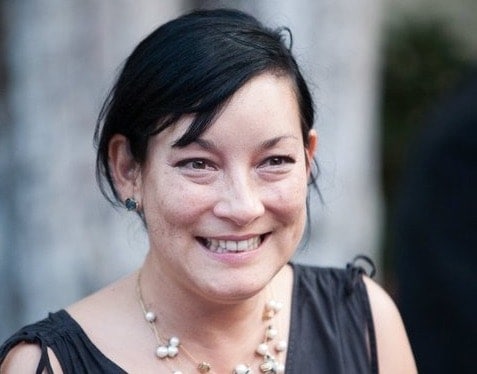 Chiba was involved in an alternative punk rock-infused band called Happy Ending in 2003. The band consisted of four members and was signed under the Org Record label. The label mentioned that the band was popular among the music scene in Los Angeles, California, and garnered new fans with each show that they played.
Who Was Elliott Smith?
Born in Nebraska, and raised in Texas, Elliott Smith was a lover of words who claimed The Beatles and Bob Dylan as among his role models. Known mainly as a guitarist, he also played piano, clarinet, bass guitar, drums, and harmonica. He was a true multi-instrumentalist.
After playing with the rock band "Heatmiser" for several years, Smith began his solo career in 1994 with album releases on two independent record labels, Cavity Search and Kill Rock Stars.
In 1997 his music was chosen to be part of the soundtrack for the critically acclaimed film "Good Will Hunting". His song "Miss Misery" scored an Academy Award nomination for best song, but would, unfortunately, miss out to Celine Dion with "My Heart Will Go On".
Tragically Elliot Smith would die in 2003, from stab wounds to the chest after an argument with his girlfriend at the time, Jennifer Chiba.
How Did Jennifer Chiba and Elliott Smith Meet?
How Jennifer Chiba and Elliott Smith met is just as mysterious as Elliott's death. Both Elliott and Chiba have different versions of the story, and there is no authenticity to either.
Version I: Apparently the pair had briefly met at Rockfest festival before Elliott even moved to LA. Once living in LA, however, Elliott Smith went looking for Jennifer Chiba after she finished a gig with her band called The Warlocks, for which she played bass for.
The gig was held at a venue called Spaceland in LA. Steve Hanft, who was a mutual friend, was also there, and he played a part in introducing them. After being mesmerized by her performance during the gig, Elliott wanted Hanft to introduce him to his mutual friend, Jennifer Chiba.
Upon meeting, Elliott and Chiba engaged in a deep conversation about compassionate stuff, Russian literature, and other intellectually stimulating topics. They were both fans of Dostoevsky, and that escalated into other topics such as depression, compassion, and hospitalization. Chiba also shared her love for the children's book The Story of Ferdinand, which was one of her favorite stories growing up.
The entire situation basically involved a deep conversation while both of them were staring and playing with their shoes like shy teenagers. Chiba recalls the situation as awkward and how uncomfortable Elliott was due to his extreme shyness.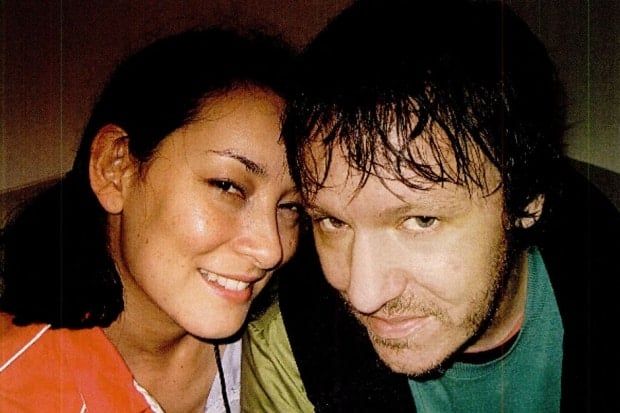 They ended up exchanging digits, with Elliott giving her the digits of his manager Margaret Mittleman's assistant. Elliott had just moved to Los Angeles at the time in 1999 and didn't even know his own digits. Later on, Chiba invited Elliott to her upcoming gigs and Elliott showed up, and the pair become friends.
Version II: A lot of sources claim that Jennifer Chiba and Elliott Smith met through the abuse of drugs. Sources claim that Chiba was one of Elliott's drug dealers among his many connections. That is how their relationship started and ended up becoming toxic.
Most of the time, it is the girlfriend who moves in with their boyfriend who also abuses drugs, but this was totally different in the case of Elliott Smith. Elliott ended up moving in with Chiba instead, where a volatile relationship of fighting and drug abuse ensued.
Version III: There are also sources claiming that they had seen Jennifer Chiba forcefully trying to sit on Elliott's lap during a party in 2001. Chiba was trying to garner Elliott's attention in any way possible, sparking a whole different view about the fairy tale type of story in Spaceland which Jennifer Chiba remembers. These actions contradict the Spaceland story. In contrast, Elliot wasn't interested at first, it was Chiba essentially leading the pursuit.
The Mystery of Elliott Smith's Death
The story that follows the death of Elliott Smith is quite the enigma. There are multiple versions of the story from an array of different sources. Because of this, the public will probably never know the full truth surrounding the death of Elliott Smith.
But there is one thing that the world can't deny, and that is Jennifer Chiba and her actions, which are loosely connected to the passing of Smith.
The relationship that Elliot and Chiba had was extremely toxic due to excessive partying and the use of drugs. Chiba was hooked on to the life of partying and had no intention of stopping. She was always restless and very aggressive with her men, as shown in previous relationships.
Elliott Smith was known for his melancholic music that touched the lives of people who knew where the inspiration for his music came from. Elliott produced folk music with a story to tell, a lot of times surrounding the topic of death.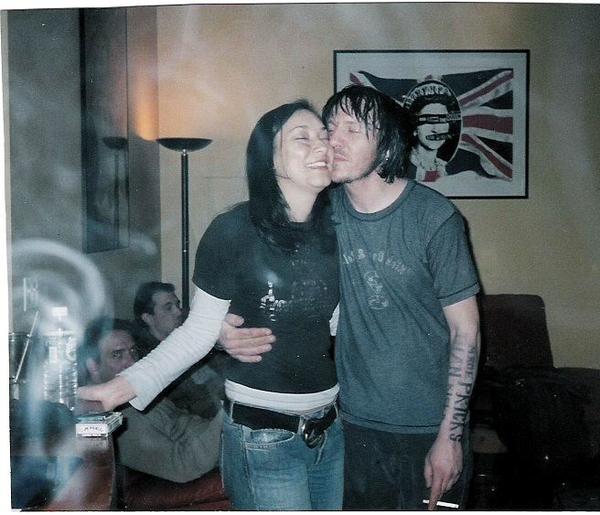 Elliott and Chiba had been in countless arguments over the years, but there's one that stands out the most and draws the most suspicion towards Chiba and her involvement in his death. In this particularly heated argument, Chiba pulled out a knife and started chasing Elliott around the house. Elliott disappeared for three days, only telling the story to his sound engineer upon returning.
Elliott also had arguments with Chiba, where he threatened to kill himself in their Silverlake home. Chiba was used to the suicidal threats and messages Elliott would say or promote. Whenever they engaged in arguments, Chiba wouldn't pay much heed to the threats.
Elliott's friends also recall him bidding goodbyes for good when he left Portland for Brooklyn during the late 90s. He told his friends back home in Oregon that he would be committing suicide after music and that he wouldn't be seeing them again.
The death of Elliott Smith occurred on the 21st of October, 2003. Apparently, Elliott and Chiba got into a heated argument, where Chiba ended up locking herself inside the bathroom to cool down and get away from the confrontation. Jennifer Chiba then heard a loud painful scream. When she came out of the bathroom, she found Elliott with a knife jabbed into his chest, with two cuts visible.
Chiba dialed 911 at exactly 12:18 PM. With the help of a dispatcher, until the ambulance arrived, Chiba attempted to perform CPR. Elliott Smith passed away at County-USC Medical Centre 78 minutes after Chiba's police call.
After Elliott's body was rushed out of the crime scene, Chiba was the first person who was questioned. She showed them the suicide note that was on the kitchen table which read "I'm so sorry, love, Elliott. God forgive me."
Allegations Made Against Jennifer Chiba
The death of Elliott Smith is a mystery even today. There are several allegations made against Jennifer Chiba for various reasons, but mainly a result of their toxic relationship under the same roof.
One source claimed that Jennifer Chiba was always very temperamental and violent in nature. She always had volatile relationships with men and they all failed due to her unpredictable nature. She was always drunk at a party and excessively used drugs with the people around her.
Another source who happens to be a fan of Elliott Smith met and became friends with Jennifer Chiba after his death. On several occasions, Chiba stayed under the same roof as the fan. Chiba not only stayed in the house of the fan but was also caught having sexual intimacy with the boyfriend of the fan who was a model.
Whenever this anonymous fan was away, the boyfriend and Chiba engaged in physical intimacy. Later on, after the breakdown of their relationship, the boyfriend revealed that Chiba was very manipulative and violent and would often threaten him with suicidal acts. He was scared, and Chiba made him guilty in whatever way she could.
There are also claims made against Chiba's violent nature in regard to the death of Elliott Smith. Over time, their relationship grew more and more toxic, along with their physical actions. Sources claimed that Chiba began to argue with Elliott physically. She began to threaten and hit him and was even called a domestic abuser by a close source of the couple.
One trusted source was Caroline, who happened to be the former owner of the recording studio, which was in the same building as Elliott's new studio, the Monkey Studio. She recalls always being intimidated and scared of Chiba. Caroline believes that it was Chiba's dark energy and presence in his life that drove him to death, she describes Chiba as 'The Force.'
Jennifer Chiba had no intention of getting rid of her addiction to drugs and partying. She constantly became more and more involved and acted as an enabler for Elliott. At one point Elliott had reached a point in his life and career where he acted to end his addiction and get professional help to turn his life around.
He underwent a painful treatment at the Neurotransmitter Restoration Center situated in Beverly Hills. However, his attempt at a clean lifestyle was interrupted by his girlfriend's toxic habits and little desire to change.
Was Elliott Smith's Death Suicide or Murder?
Despite the stab wound being consistent with self-infliction, there are certain aspects of the wound that hint at the possibility of homicide. One was that there were no "hesitation wounds" which are common in a suicide attempt, as the victim builds up the courage to fully commit.
There were also what looked to be defensive wounds on his hands and right arm. Finally, Jennifer Chiba decided to remove the knife from Smith's chest, proving to be a fatal move.
Despite the unusual circumstances surrounding Elliott Smith's death, suicide is still seen as the most likely cause of death. Some of Elliott's friends and his producer admit to Smith attempting to kill himself previously, after showing them a scar on his chest. One of his friends also said that Smith told him about spending the nights walking all by himself on the empty tracks of the subway when he moved to New York, not caring if he was struck by a train.
The depression in his life was also something that he dealt with from a young age, a result of abuse from his mother and stepdad in Texas.
On top of deep-rooted depression, Elliott Smith was known to consume copious amounts of drugs. There were instances when Elliott was so high off drugs that he would forget the lyrics to his songs and walk off stage. There are various other occasions when Smith indulged in dangerous amounts of substances.
A multitude of sources claimed Jennifer Chiba to have a borderline personality disorder, which didn't help a person in Elliott Smith's mental state. She was always engaged in arguments and fights as well as constantly trying to physically threaten him in all sorts of ways.
Where Is Jennifer Chiba Today
Today, Jennifer Chiba is using her MA in Clinical Art Therapy from Loyola Marymount University and is working at a residential treatment program for girls in Rosemead, CA. She also runs a private therapy practice. She's still involved in the LA music scene, last known to be playing gigs with the band Hello Menno. She has since become married to Alex Whomsley.
To this day, the world does not know what really transpired on that day in Los Angeles. What we do know is that Elliott Smith left a legacy of beautiful melancholic songs that will forever be remembered and enjoyed by people all over the world.
Take a look at this up close and personal footage of a young Elliott Smith performing "Between The Bars". Just a single camera and an acoustic guitar are all he needs.
Frequently Asked Questions
How Did Elliott Smith Die?
Elliott Smith died from 2 stab wounds to the chest. The autopsy was inconclusive in regards to whether the wounds were self-inflicted or not.
When Did Elliott Smith Die?
He passed away in October 2003, while working on his sixth studio album. "From A Basement On The Hill" was released posthumously in 2004.
How Old Was Elliott Smith When He Died?
Elliott Smith was only 34 years old when he died.
What Guitar Did Elliott Smith Play?
Despite his talent on the guitar, Elliott Smith had a penchant for relatively affordable guitars from Yamaha, including the venerable FG180.
Once he made the move to electric, his instrument of choice was the Gibson ES-330.
Where Did Elliott Smith Live?
He was born in Omaha, Nebraska, spent most of his childhood in Texas, and lived for much of his adult life in Portland, Oregon.
Was Elliott Smith A Good Guitarist?
Elliott Smith is well respected by his peers in the music industry. Sadie Dupuis, from Speedy Ortiz, said this of his guitar playing: "he had a totally brilliant command of the guitar and an incomparable style."
Similar Stories…