Julian Lennon is the son of legendary Beatles member, John Lennon, and his first wife Cynthia Powell, the woman he would eventually leave in order to couple up with the infamous Yoko Ono.
He is the influence for one of the Beatles' biggest hits 'Hey Jude' which evolved from a ballad Paul McCartney sang to Julian to calm him during his parent's divorce.
Although, perhaps "abandon" would be a better word to use than "leave", as, per Julian's account published in the UK newspaper, The Guardian in 2020, neither he nor his mother saw much of John ever again, an absence that, needless to say, caused some difficulties for those left behind.
Julian has been pretty candid about these troubles in the past, but never has he been so forthright about his bittersweet past with his father than in this interview — Here's what he had to say.
Julian & John Lennon
Reflecting on his relationship with his father, Julian begins with some positive memories, explaining to Journalist Joshua David Stein that things started off peachy for the family.
A lot of the happy memories of my father are from the late 1960s at Kenwood. Without knowing it, I probably saw some of the greatest musicians in the world come through that house.
For the unaware, when he mentions "Kenwood", Julian is referring to the Lennons' original family home on the Kenwood estate, in which John, Cynthia, and Julian resided between 1964 and 1968.
Only a short drive from central London, this suburban retreat seemed to be to the young Julian a contented and loving household.
As a kid, I thought my dad was pretty happy – with the family, the family home, and his place in the world. Who could have predicted that everything was about to change.
After an acrimonious split, John Lennon left Cynthia to be with Yoko Ono (who would become executor of his estate after his death), leaving a broken home and a bewildered child in his wake — It's generally accepted that John had been having an affair with Yoko long before he split from Cynthia, which we can assume is why the reason given for divorce was adultery.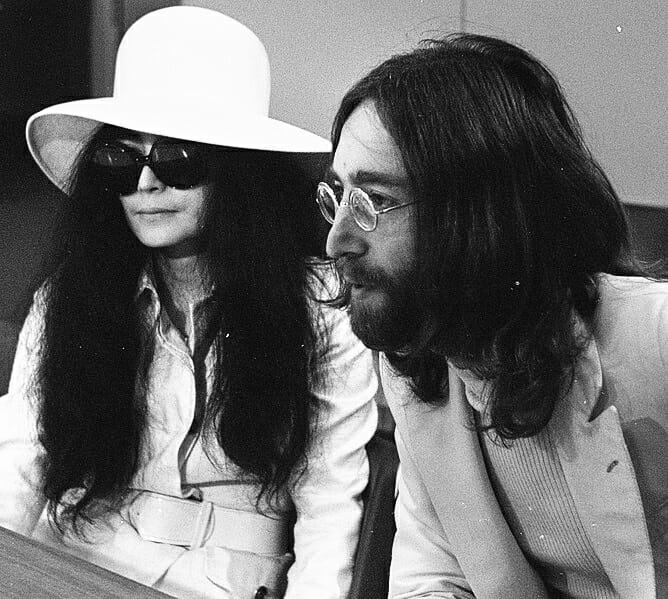 Then suddenly my dad literally disappeared off the face of the planet, at least, that's how it seemed to me.

He and Yoko Ono were deeply and publicly in love. And I felt as if my mum and I had been outcast.
Your heart breaks for the boy, doesn't it?
It's really no surprise their future relationship (if you can call it that) would be strained and turbulent, as it's difficult to let go of such a bitter history, a history that perhaps John didn't want to confront.
Maybe 10 years passed during which my dad and I barely spoke.
Confided Julian,
I was very angry about how he left the family. It was thanks to my mum that we started having conversations again.
Did Julian And John Get Their Relationship On Track?
Due mostly to Cynthia's encouragement, Julian visited his father a number of times in the US, remarking in the interview that during these trips, his father was "charming, funny and warm".
So it's likely they did begin repairing what they could of a deeply scarred relationship.
However, one fateful day in December of 1980, Mark David Chapman would assassinate Julian's famous father, shooting Lennon beneath the archway outside his New York apartment, ending, not just a life, but the chance for a father and son to further reconcile.
In the most tragic turn of events, John left Julian once more, this time for good.
Sadly, he ever really got to see my career unfold, as he passed when I was just 17.

When I did finally become a professional musician a few years later, I felt like I understood him better.
How Does Julian Remember His Dad?
Theirs was far from a perfect familial relationship, but Julian assures readers that he makes a conscious effort to remember his father in a positive light.
I try to remember my dad as fondly as possible. I strive for forgiveness and understanding in that area of my life, for the difficult times he put my mum and me through.

But our relationship was getting better before he died. He was in a happier place. He wanted to reconnect, not just with me but with the rest of the family. He never got a chance to do so.

Even now, almost 40 years after he died, I hold my father's memory dear.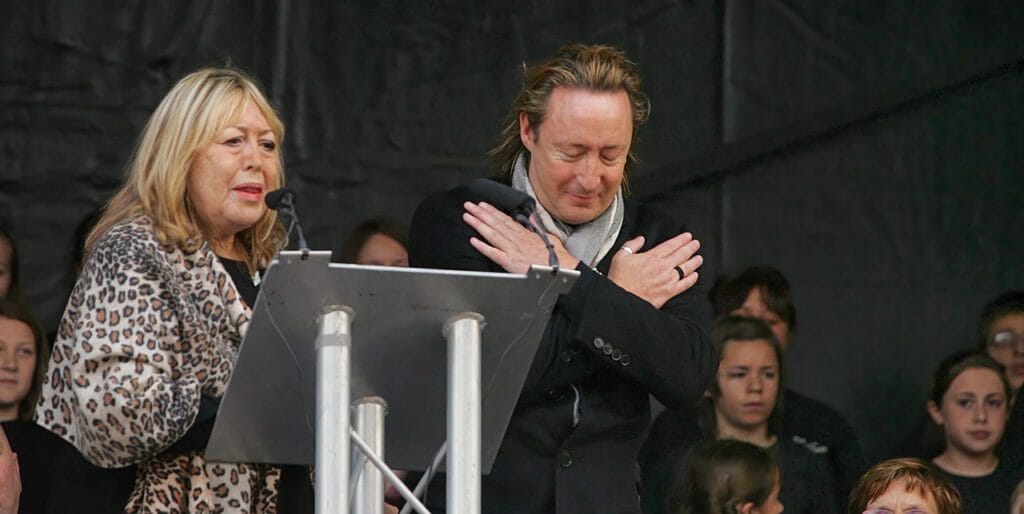 ---
RELATED: From Liverpool To The World – The Beatles Rise To Fame
---
Final Thoughts
Julian's reminiscence highlights the fact that, despite singing about peace and love, John Lennon the man was, at times, very different from the public perception of John Lennon the artist.
Far from a perfect individual, there have been numerous accounts of his unsavory character.
Take Tom Jones' recollection of meeting Lennon for the first time; The veteran singer remembers the Beatle mockingly singing at him "It's not a unicorn, it's an elephant," to the tune of Jones' first hit single It's Not Unusual, a jape John followed with, "How are you doing, you Welsh puff?"
Yet this jibe pales in comparison to Lennon's abandonment of his son; however, it's a testament to Julian's character that he's been able to carve out some peace amidst the chaos and tragedy that came part and parcel with loving his father.
To hear Julian speak in his own words about the relationship he had with his father, check out this video from BUILD.
Frequently Asked Questions
Who Was Cynthia Powell?
Cynthia Powell was John Lennon's first wife before he left her for Yoko Ono. Cynthia and John met while studying in art college together and had one son, Julian who was born in 1963.
Sadly she passed away in April 2015 after a short battle with cancer.
How Old Was Julian Lennon When John Lennon Died?
Julian Lennon was 17 years old when his father, John Lennon, was shot and killed by Mark David Chapman in 198
How Old Was Julian Lennon When His Mother Died?
Julian Lennon was 51 when his mother lost her battle with cancer.
Who Is The Richest Beatle?
What Is Julian Lennon's Most Popular Song?
"Too Late for Goodbyes" peaked at #1 on March 16, 1985 at the U.S. Adult Contemporary chart, spending two weeks at the top of this chart.