It's never easy dealing with the passing of a loved one, not only emotionally, but practically too — Death, by all accounts, is a logistical nightmare. You have the burial, the dividing of assets in the will, the continuation of legacy, and perhaps even the management of an entire estate.
It can all be too much to bear at the best of times, but when the estate in question has a net worth of over $620 million, as is the case with John Lennon's estate, his son, Sean Ono Lennon is about to find out how complicated it might be!
For 30 years, the late John Lennon's estate was managed solely by his widow, Yoko Ono, but sadly, the avant-garde artist is gradually removing herself from the public eye, which is somewhat difficult to do when you're the widow and beneficiary of one of the most famous men who ever lived.
2017 saw her seemingly final formal appearance, during which she told the audience of the National Music Publishers' Association Awards that she has an "illness", a worryingly vague statement.
Following this appearance, The Mirror reported that the nebulous Mrs. Ono has begun transferring estate-related duties to her and the late Beatle's only son.
---
RELATED: From Liverpool To The World – The Beatles Rise To Fame
---
What Aspects Of The Lennon Estate Has Sean Taken Over?
While Yoko Ono is yet to hand down the Lennon estate in its entirety, Sean is reported to have been appointed as director of at least eight companies tied to The Beatles and his mother, including Apple Corp, the multimedia company founded collectively by The Beatles in 1968.
Sean has also taken stewardship of the publishing company, Lincoln, the corporate entity responsible for managing the rights to the majority of John Lennon's solo musical endeavors.
These two companies alone would keep even the most business-savvy brain incredibly busy, so Sean's musical schedule has no doubt taken a hit!
What's The Net Worth Of John Lennon's Estate?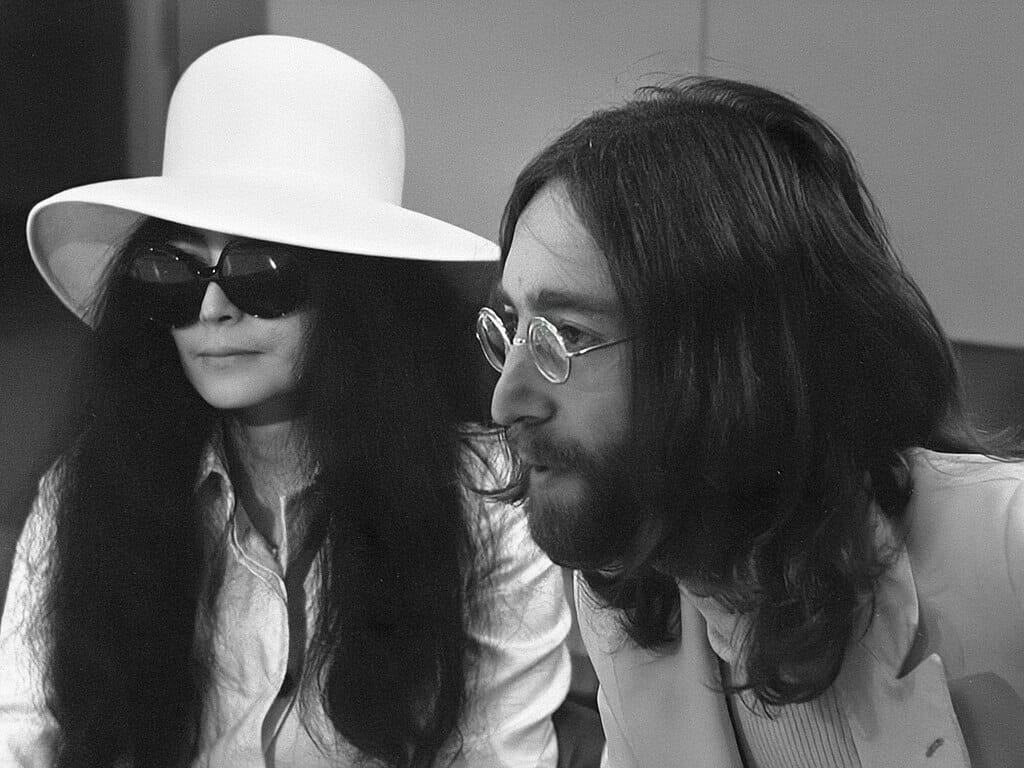 To give you a feel for just how epic this transference of responsibility truly is, at the time of his death, John Lennon's estate was valued at a mind-boggling $200 million, which, adjusting for inflation, equates to well over $600 million today — Not exactly pocket change Sean's dealing with here!
Yoko Ono herself comes from a well-off family and would no doubt have been taught financial literacy by her father, a highly successful Japanese banker, so under her leadership, this initial fortune has almost certainly paid dividends.
It is estimated that the net worth of John Lennon's estate is approximately $700 million.
The John Lennon Estate Keeps Making Money
For a glimpse into the growth potential of John Lennon's estate, consider this… According to Forbes, the departed Beatle's estate earned an additional $13 million in 2020 alone and $14 million the previous year.
Now, remember, John Lennon passed over 40 years ago, meaning his fortune must have grown considerably since, and being that the music of The Beatles is as prominent as ever, it's no surprise that Lennon is the 7th highest-earning dead celebrity of all time!
What Are Sean Lennon's Thoughts On His New Roles?
Sean is yet to make a public announcement regarding his new duties, and although he's a very forthright individual, it seems unlikely that he'll divulge any further details, as it's a rather private matter.
Understandably, he seems much more content to celebrate his father's would-be 80th birthday this year (9th October), engaging with swathes of Beatles and John fans all over the world via social media.
Yoko Ono hasn't given much away about the transition of responsibilities either, so we'll all just have to wonder at the specifics of the situation, but there's no doubt that these new roles are going to have a seismic impact on Sean's life.
Final Thoughts
Inheriting money, and the influence that goes with it, may sound pretty enticing, but the responsibility that comes along for the ride is enough to make you weak at the knees, especially when the estate is as valuable as John Lennon's.
But if there's anyone capable of rising to the occasion and doing his father proud, it's usually their son.
To see Sean Lennon open up about the death of his father with Larry King, check out the video below.
Frequently Asked Questions
Is Sean Lennon An Only Child?
Sean Lennon is the only child of John Lennon and Yoko Ono, but he's by no means an only sibling.
Before Lennon and Ono met, he and his first wife, Cynthia Powell, had a boy called Julian Lennon. Tensions between Sean and Julian have been high in the past, but both claim to be on good terms today.
What Is Sean Lennon's Net Worth?
Personally, Sean Lennon has a net worth that is estimated to be $200 million. It is unclear the financial implications of Sean taking over more roles throughout his father's estate and how that will affect his personal wealth.
Did Julian Lennon Inherit Anything From His Father?
Rather shockingly, but for a 50:50 $100,000 trust to be split with Sean, Julian's name was completely absent from John Lennon's will.
Needless to say, he wasn't too happy with the outcome and decided to sue his father's estate, culminating in a $20 million settlement approved by Yoko Ono.
What Is Julian Lennon's Net Worth?
Julian Lennon's net worth is thought to be $40 million as a result of his musical career, real estate holdings, and substantial inheritance he received from his father's estate.
Who Is The Richest Beatle?
Paul McCartney holds the honor of being the richest Beatle, his net worth of $987 million makes him also the richest musician in the United Kingdom.