I wouldn't say it was magical, it was more frustrating!

We had one of the best guitar players ever in our band, and we couldn't get arrested.

Kevin Dubrow on Quiet Riots success.
Quiet Riot was a metal band that formed in LA in 1973. While perhaps not the most famous band, their story is uniquely interesting and having reformed recently with none of the original members, original lead singer Kevin DuBrow's death has returned to the headlines.
Keep reading to learn the tragic circumstances of the singer's death as well as the curious stories that surround it.
Early Years, And First Breakup
The band was formed in 1973 by Randy Rhoads and bassists Kelly Garni, Rhoads would later go onto fame with Ozzy Osbourne in his solo career until his own untimely death.
The two founding members found a drummer and a vocalist and hired both, the lead vocalist was Kevin DuBrow who was a photographer at the time.
The band initially disliked DuBrow, they found his approach to being a frontman was not inline with what they wanted, looking for someone in the vein of Bowie or Alice Cooper, but eventually accepted how enthusiastic he was.
For the most part, Randy Rhoads was the main attraction due to his playing style, crazy guitar solos, and personal style. Many fans would turn up in his typified polka dot clothes.
Back in the 1970s when the band was initially formed they had a friendly rivalry with fellow rockers Van Halen who were starting up at the time, before either band had signed a record deal.
They both went on very different paths, however.
While Van Halen signed what would end up being a Gold certificated record with Warner Bros, Quiet Riot signed a deal with Sony to release their initial debut albums, but the two albums were only released in Japan and still to this day have not seen an American release.
Their debut albums were Quiet Riot, and Quiet Riot 2.
Plotting Kevin DuBrow's Death
You can't really talk about Quiet Riot without mentioning Garni's alcohol-fuelled plan to kill DuBrow which luckily ended before something got out of hand. Most of this occurred while recording Quiet Riot 2.
As mentioned, their original hiring of DuBrow was already hesitant, while Rhoads was sympathetic for DuBrow's enthusiasm, Garni despised him, telling an outlet:
I was on a constant quest to get him out fo the band and get a different singer.

I hated him, he hated me and we could not find any way whatsoever to get along, which caused a lot of tension on the band and put a lot of stress on Randy to try and be neutral.
What occurred after was that Garni, who had already broken into a bar and stolen their liquor, attempted to convince Randy Rhoads that they should fire DuBrow and get a new vocalist. Rhoads was hesitant and unwilling to take sides in an unnecessary debate.
But a heavily intoxicated Garni wouldn't let up and fired a handgun drunkenly into the ceiling, after which he and Rhoads entered a fistfight.
Now drunk and annoyed, Garni decided he was going to drive to the studio to kill DuBrow who was recording vocals for their album Quiet Riot 2.
Luckily, Garni was stopped and arrested for drunk driving before he reached the studio, who knows what could have happened after this had occurred.
Obviously, after this, Garni was fired from the band. Ironically, Garni's additions to the album went unnoticed, while he was credited on the album his replacement Rudy Sarzo was pictured on the cover of the album which was released in Japan in 1978.
DuBrow later commented, before his death, that his frustrations came from how they had one of the best guitarists ever in their band but could barely get a US release.
Rhoads later grew tired of the conflict within the band and auditioned to be Ozzy Osbourne's guitarist and after impressing him he had a successful career with Ozzy writing guitar licks like the one on 'Crazy Train'.
Ironically, Rhoads actually took Garni's replacement Sarzo with him to Ozzy's band.
Rhoads himself later died in 1982 while in a plane crash with Ozzy Osbourne, leading Sarzo to depart Ozzy's band and rejoin Quiet Riot for a period.
DuBrow Post-Rhoads
With DuBrow and a completely fresh lineup, the band gained some success as Quiet Riot with their landmark singles and album Metal Health and 'Cum On Feel The Noize'.
This album was pretty successful and managed to sell over six million copies in the US, even without Rhoads.
Yet, this period led DuBrow to become even more unhinged, he ended up having many verbal arguments with the band and proved to be unworkable.
He also had many public tirades where he suggested every LA rock band owed their success to Quiet Riot, comparing their band to The Beatles.
This ultimately led to him being fired by his own band in 1987, after which they had some small success before dissolving as a band completely until DuBrow fought for the rights to the band's name in court.
After winning, he attempted to reform the band with many new members in the 1990s.
The whole band from the Metal Health years actually reformed for a period and recorded another album which came out in 1999, before officially breaking up again in 2003.
---
RELATED: The Alice Cooper Fact Sheet
---
Kevin DuBrow's Death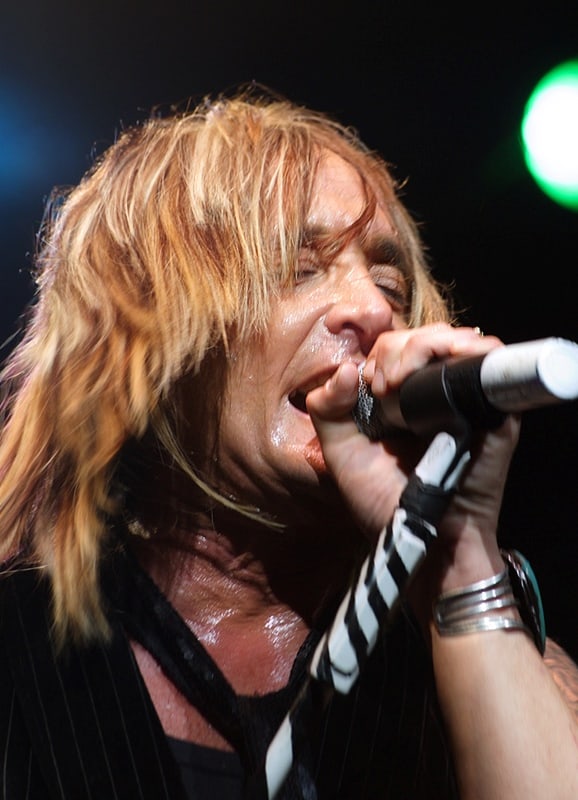 By May 2004 DuBrow had released his own album titled In For The Kill. In 2006, they released another album under the name Quiet Riot known as Rehab.
Yet, by 2007 DuBrow had died. DuBrow had overdosed lethally on cocaine, painkillers, and alcohol, leading him to die alone in his house. Ironically, a common statement with the band, it was Garni who helped identify him as dead.
The bassist explained he had received a call from the security company that takes care of DuBrow's house. They told him that his mailbox was full and they couldn't get in as they hadn't swapped the new keys DuBrow had.
Garni had to contact DuBrow's list of girlfriends to find one who was startled enough to send someone to his house. Her friend, a paramedic, entered the house and found DuBrow dead. He had been dead for six days until his body was found.
Final Thoughts
Quiet Riot was quite an ironic name for this band. They certainly created some waves within the metal world. Rhoads himself would attest to how many of the songs he brought with him to Ozzy's band were very much Quiet Riot songs, such as 'Suicide Solution.
So DuBrow was probably right in regards to the work they did in forming their scene, but the history of Rock and Roll is full of stories where fortune, fame, and everything that goes with it combines to create a type of riot that is anything but quiet.
And often destroys everything in its path, while ambition and talent are left helpless in its wake.
To hear Kevin Dubrow's thoughts on Randy Rhoads, have a listen to this interview between Dubrow and the guys at Full In Bloom.
Frequently Asked Questions
Who Were The Original Members Of Quiet Riot?
The original members of Quiet Riot were:
Kevin DuBrow, vocals.
Randy Rhoads, guitar.
Kelly Garni, bass guitar
Drew Forsyth, drums
How Many Albums Did Quiet Riot Release?
Since their inception, the various incarnations of Quiet Riot have released 14 studio albums.
How Did Kevin DuBrow Die?
It was found that Kevin DuBrow died of an accidental cocaine overdose.
How Old Was Kevin DuBrow When He Died?
Kevin DuBrow died on November 19, 2007. He was 52 years old at the time of his death.
Did Randy Rhoads Kill Kevin DuBrow
Luckily for him, Randy Rhoads' plot to murder Kevin DuBrow never made it past the scheming stage.
Member Timeline Of Quiet Riot