Losing a band member is never easy, but for nu-metal pioneers (and one of the heaviest bands I've ever seen live) Korn, when bassist Reginald "Fieldy" Arvizu announced his withdrawal in June of 2021, stating that he'd been "falling back on some bad habits", it hit differently.
Why? Well, Fieldy isn't just any old member of the band.
Having been the Korn bassist since the very beginning way back in 93, he's an integral part of the band's sonic DNA, a truly original player that helped define a genre and express the discontent of an entire generation.
Korn built on the groundwork laid by musical pioneers including Metallica and Pantera to become one of the biggest names in nu-metal. In particular, lead singer Jonathan Davis said about Pantera guitarist Dimebag Darrell Abbott; "if there was no Dimebag Darrell, there would be no Korn"
We like to think that if there was no Fieldy, there would be no Korn.
But thankfully, according to recent statements from the band's two original axe-men, James "Munky" Shaffer and Brian "Head" Welch, Fieldy's absence from the lineup is more of a hiatus than a departure — Phew!
And better yet, by all accounts, Korn's de-tuned demon might be back "slappin' da bass" sooner rather than later.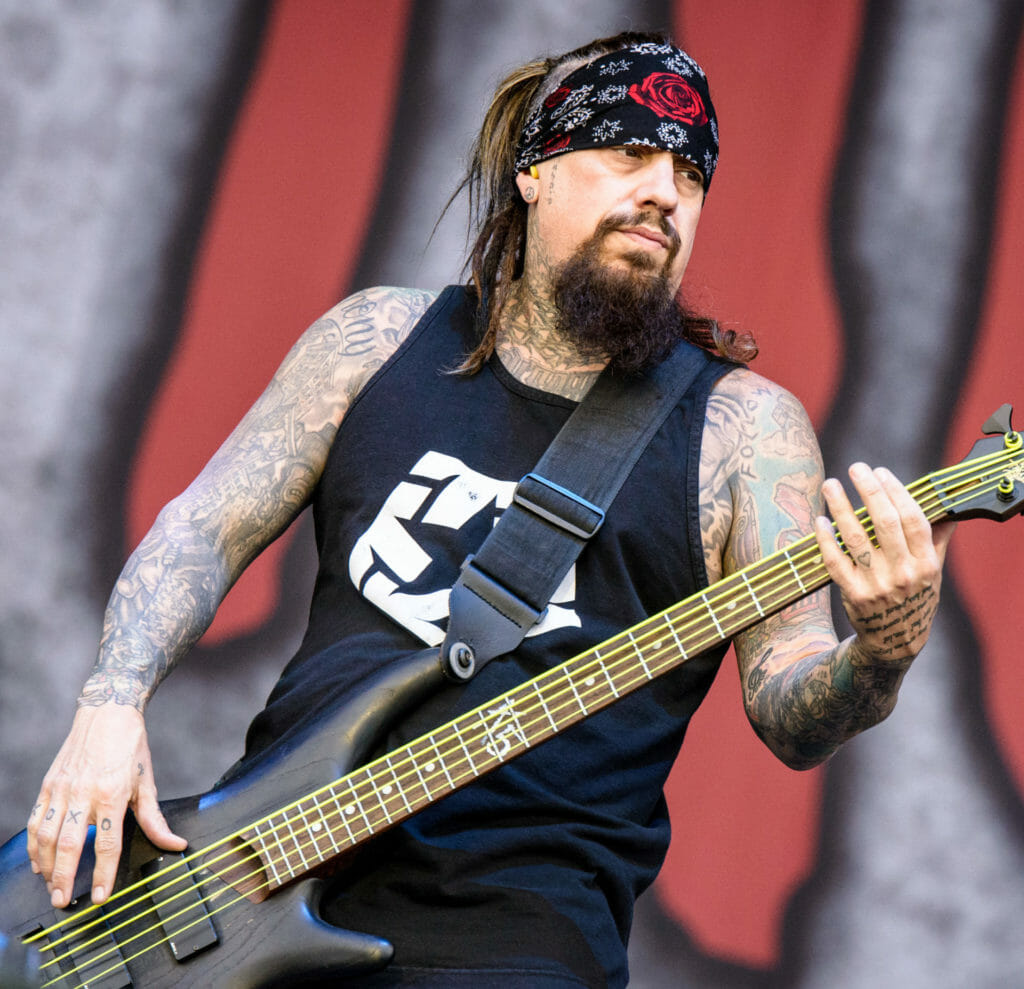 Is Fieldy Returning As Korn's Bassist?
While Fieldy certainly hasn't returned to the fold as a full-time member of Korn just yet, guitarist Munky reported that his long-time friend and bandmate contributed bass to the group's latest album, Requiem.
But can we expect him to return to touring any time soon? Well, according to Brian "Head" Welch, Munky's counterpart, yes, there's a chance Reginald will return to the fold within the year.
When asked about Fieldy's absence, Head mentioned in a recent Spotlight Report interview that:
We love him very much and we hope to communicate with him during the year at some stage to see where everyone is at.
It's not the most definite-sounding update, but the love Head and the other members clearly have for their brother-in-arms is palpable, which is undoubtedly the most robust foundation for a possible return!
---
RELATED: Lexxi Foxx Leaves Steel Panther
---
Why Did Fieldy Go On Hiatus?
As mentioned earlier, the only statement Arvizu made amidst his departure from the band was that he'd fallen into old habits, and as the band has never been shy about sharing their troubled history of meth and alcohol addiction, these were worrying words. Unfortunately, substance abuse is rife in the glitz and glamour of the music world, a fact known all too well by Phil Anselmo, aka the Pantera lead singer.
However, It seems as if these "bad habits" may only be part of the reason for Fieldy's distancing himself from the band.
Earlier in the Spotlight Report interview, Head explained that,
He is just taking a little time to be with his family. He is a great dad. He has so many kids. He has adult kids, teenagers, and young kids. He is just taking time, and we are giving him the time; we want everyone to be happy and healthy.
Head went on to say:
He's just taking some time to figure out his happiness and what he wants to do with his life, I guess is the best way to put it. And make sure his mental health is at its best, because if your mental health isn't good, or you're not clear, you're gonna make bad choices.
This statement really shines a light on the fact that, although the whole world considers being a rock star the ultimate profession, it's not easy, especially when you have loved ones who need you at home, and by the sounds of it, Fieldy has many familial responsibilities.
Is Korn a band with a massive and lasting legacy? Yes, but all the money and success in the world is no substitute for a husband and father simply being present in the lives of his family.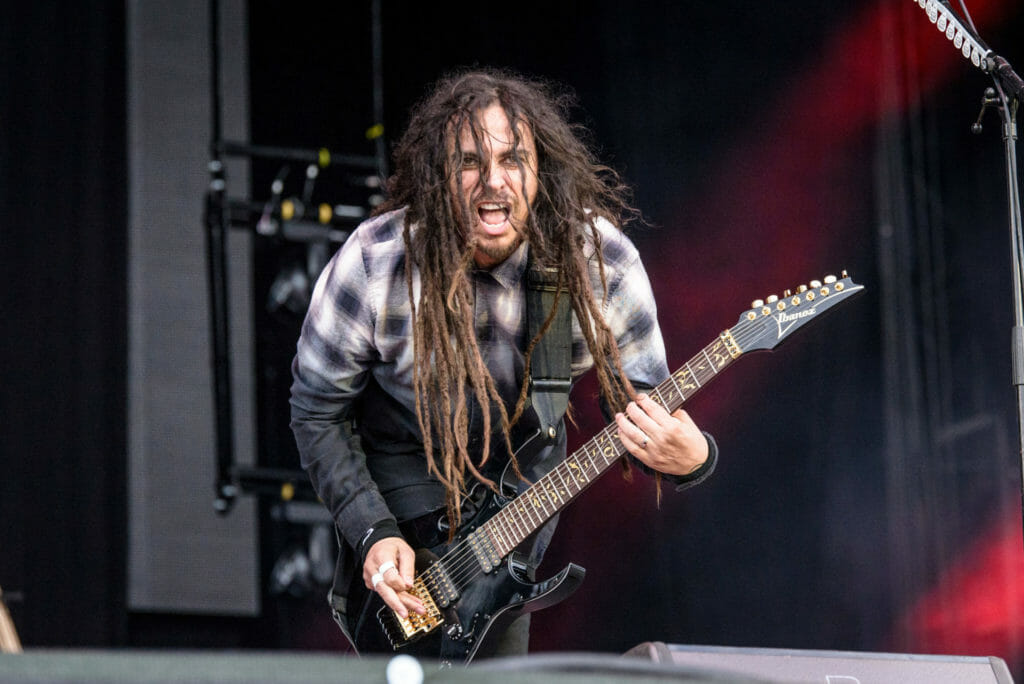 Fieldy's Full Statement
Fieldy's social media post explaining that he would no longer be playing live with Korn made it pretty clear that he was leaving of his own volition, but that it was suggested by others (likely his bandmates). Read his full statement below…
To all Korn fans worldwide.

The past 6 years I've been dealing with some personal issues that at times have caused me to fall back on some of my bad habits and has caused some tension with the people around me.

It's been suggested to me to take some time off to heal. I'm going to respect what was asked of me and take that time.

Unfortunately you will not see me on stage with my band. I will be working towards getting the bad habits out of my system. In the meantime I will be staying creative to keep my mind & soul in a good place.

I'm thankful for all your support, patience & understanding as we all have something that we deal with.

Jonathan, Munky, Ray and Head, I love you and I don't want to bring any tension or bad vibes to the circle.
History Repeats Itself
This isn't the first time an original member of Korn has bowed out of the lineup to work on themselves.
After becoming a born-again Christian, Head left the band in 2005 to distance himself from all too accessible drugs and to focus on being a father, a move that he believes mirrors Fieldy's departure.
In fact, the pair have a lot of shared demons and triumphs. Following the death of his father, Arvizu became a born-again Christian and managed to kick his drug habits.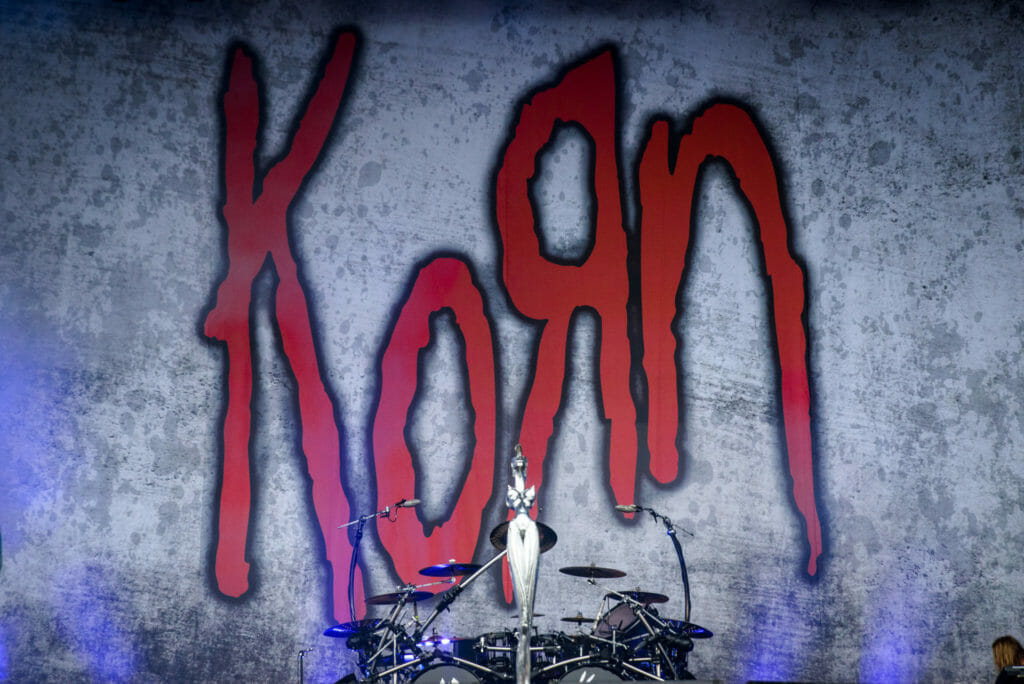 Who Is Filling In As The Korn Bassist On Tour?
If you've got tickets for any upcoming Korn shows and Fieldy hasn't quite made a comeback, the band will most likely take to the stage with Suicidal Tendencies bassist, Robert "Ra" Diaz, who filled in for Fieldy during Korn's previous tour.
That said, no touring bassist has officially been announced for their next string of shows.
---
RELATED: Why David Ellefson Was Let Go From Megadeath
---
Is This The First Time Fieldy Has Been Absent?
Although Fieldy has been a near-constant presence in Korn, he did remove himself from the lineup once before in August 2012 when he and his wife, Dena, were expecting a child.
Mudvayne's Ryan Martinie filled in for him on that occasion and may well be a potential touring candidate moving forward should Fieldy need more time away from the band.
Final Thoughts
Korn is an anomaly, an extremely rare merging of five incredibly unique musical personalities, each one contributing a secret sonic sauce to the cacophonous cauldron, and without Fieldy working his magic, one might argue you're not actually hearing or seeing Korn… not really.
But stay positive. He may well be back in action blasting out his signature brand of corrupted-funk bass before you know it! Check out this video from Kerrang! Radio to hear it in the band's own words.