When the first riffs of banjos and steel guitars reverberated across American TV sets in 1969, viewers might have mistaken the vibrant sounds and comedic sketches for another weekly distraction. But little did they know that Hee Haw, with its ensemble of unforgettable characters, was setting the stage for the fusion of comedy and country in a way no one had ever seen.
We're talking about a time when television still operated in black-and-white paradigms, a time before social media allowed you to tweet your favorite Roy Clark guitar solo. The legacy of Hee Haw lies not only in the laughs it generated but also in the inimitable talents of its cast—musicians, comedians, and characters who left a corn cob-shaped imprint on American culture.
So without further adieu, follow us as we explore the Hee Haw cast from top to bottom.
Roy Clark: The Jester King of Country
Born: April 15, 1933. Meherrin, Virginia.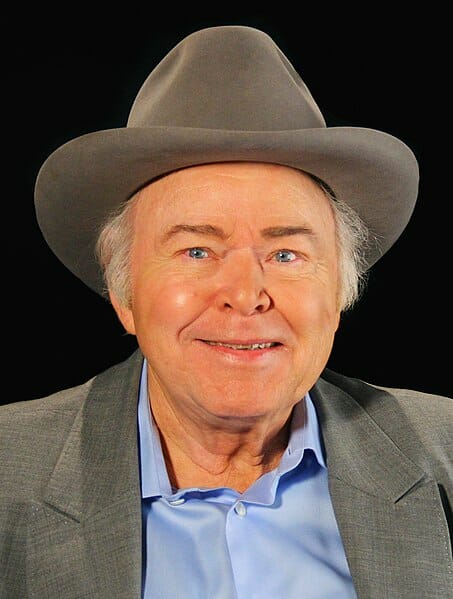 By the time Roy Clark picked up the reins as a co-host on Hee Haw, he had already sauntered through the Vegas nightlife as a regular at the Golden Nugget. The guy could make a guitar sing like a choir of angels. His meeting with producer Paul Henning gave birth to his character Cousin Roy on 'The Beverly Hillbillies,' marking his first stride in uniting humor and harmony.
Hee Haw's block schedule was, as Clark himself put it, like "big family reunions, twice a year." His innate ability to toggle between jest and jazz struck a chord in the heart of America. He was that family member whose stories you actually wanted to hear. Clark left us in 2018, but his six-string symphonies and one-liners live on.
Buck Owens: The Twangy Titan
Born: August 12, 1929. Sherman, Texas.
Died: March 25, 2006. Aged 76.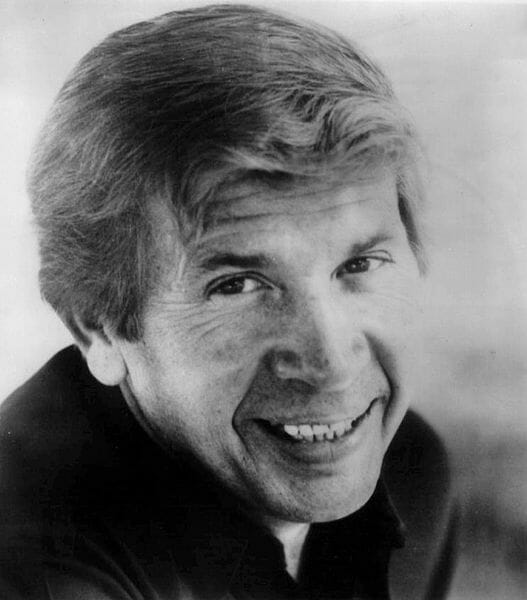 Buck Owens, the second pillar holding up the Hee Haw tent, brought with him the Bakersfield sound—a twang that echoed all the way from the dusty roads of California. Before he took to the Hee Haw stage, Owens already had 21 No. 1 Billboard hits under his rhinestone-studded belt. The man was an institution in himself.
His unique take on country and his penchant for stirring laughter made him a perfect counterweight to Clark. Owens journeyed through life with the allure of a cowboy and the wisdom of an elder, leaving us in 2006 but not without first securing his place in the Country Music Hall of Fame.
Gunilla Hutton: Nurse Goodbody's Healing Humor
Born: May 15, 1944. Gothenburg, Sweden.
Sashaying into the hearts of "Hee Haw" fans, Gunilla Hutton's portrayal of "Nurse Goodbody" was a delightful blend of sultriness and wit. The Swedish-born actress brought a unique zest to the character, ensuring that while her outfits might have turned heads, it was her comedic chops that left a lasting impression.
With every well-timed joke and playful interaction, Nurse Goodbody administered a dose of humor that viewers eagerly awaited. But beneath the playful nurse's garb, Hutton was a seasoned performer, showcasing her versatility in both comedic and musical segments, proving that there was more to Nurse Goodbody than just her enticing uniform.
Louis Marshall Jones: Grandpa Jones' Authentic Americana
Born: October 20, 1913. Niagara, Kentucky.
Died: February 19, 1998. Aged 84.
Steeped in tradition and genuine love for country roots, Louis Marshall Jones, better known as "Grandpa Jones," was a "Hee Haw" stalwart. Donning his iconic old-timey attire and often strumming a banjo, Grandpa Jones was the embodiment of country nostalgia. With his unique vocal twang and affable nature, he painted a picture of Americana that resonated deeply with viewers.
Songs like "Mountain Dew" and skits around the porch showcased a performer who wasn't just playing a character but reliving his own stories. Off the set, Jones was a celebrated figure in the bluegrass community, preserving and promoting the genre's rich heritage for future generations.
Lulu Roman: From Go-Go to Gospel
Born: May 6, 1946. Dallas, Texas.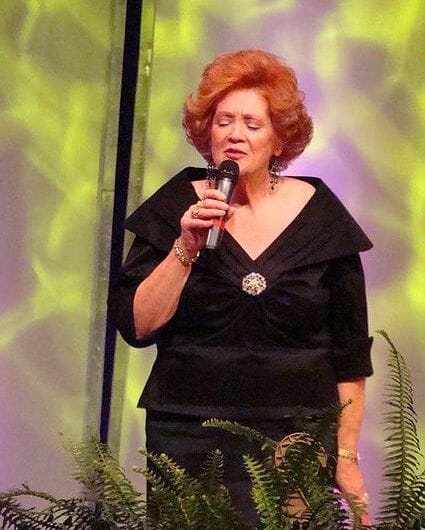 Lulu Roman was the enigmatic songstress with an inimitable sense of comedic timing. She could belt out a tune and leave you teary-eyed, and in the next moment have you rolling on the floor laughing. But behind the glitz was a woman grappling with personal demons. Her struggle with weight and substance abuse finally reached a breaking point in 1970, leading to her dismissal from the show.
But Lulu's story doesn't end in tragedy. Embracing Christianity, she transformed herself and even re-negotiated her return to the show—with a caveat. Enter the "Christian Barber Shop," where, amidst the laughs, a Christian song found its humble home. It's like Lulu was baptized again, but this time in the waters of primetime television. Today, at 77, Lulu resides in a Nashville suburb, a testament to resilience and faith.
Alvin "Junior" Samples: A Jack-of-All-Trades, Master of All
Born: April 10, 1926. Cumming, Georgia.
Died: November 13, 1983. Aged 57.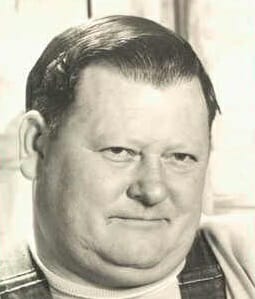 If you were a Hee Haw aficionado, the words "BR-549" would be as iconic as a Rolling Stones riff. Junior Samples, birth name Alvin, brought the house down with his used-car salesman act. When the show rolled out its DVD collection, you guessed it, the call-to-action was a nostalgic 1-800-BR54949.
Before he was hawking used cars on TV, Samples was a stand-up comic, stock car driver, and carpenter. The man had an anecdote for every trade. His talent for storytelling got its big break with "World's Biggest Whopper," a fishing story so wildly entertaining it became a best-selling novelty record. A full circle moment? The Smothers Brothers Comedy Hour, which he appeared on, made way for Hee Haw, the show that would define his legacy.
Sarah Colley: Minnie Pearl's High-Decibel Legacy
Born: October 25, 1912. Centerville Tennessee.
Died: March 4, 1996. Aged 83.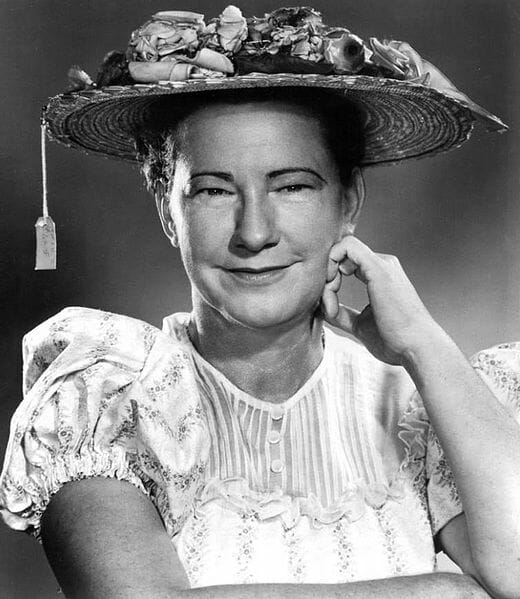 With her trademark red and white checkered dress and a straw hat that sported a defiant price tag, Sarah Colley's Minnie Pearl was the epitome of comedic authenticity. Interestingly, this "thrift shop chic" was a choice she made herself, a little eureka moment in a thrift store that would make her an icon.
Pearl was no stranger to showbiz. Long before her Hee Haw days, she was on the radio in the '30s. She even dabbled in game shows like Match Game and Hollywood Squares. After a stroke in 1991 led her to retire, Minnie left behind a legacy far bigger than the show—she even had fast food chains, complete with a catchphrase that was quintessentially her: "Howww-deeee-licious!"
Misty Rowe: The Blonde Bombshell with Depth
Born: June 1, 1952. Glendora, California.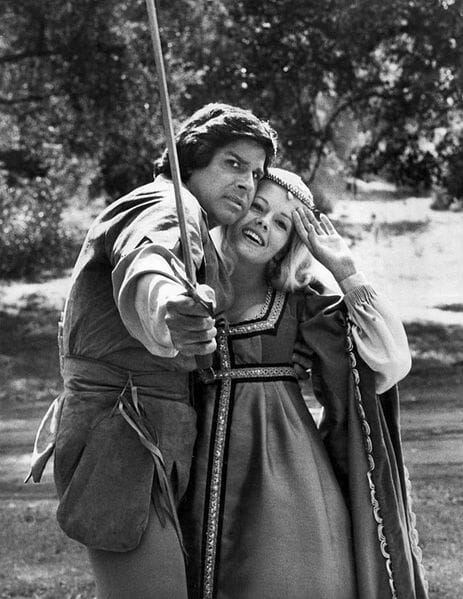 Known for her stunning looks and air-headed charm, Misty Rowe started her journey in the spotlight as a dancer. But don't let the "ditzy" act fool you; she had layers. Venturing into comedy and acting, Misty scored roles on hit shows like The Love Boat, Fantasy Island, and Airwolf.
Portraying Marilyn Monroe not once, but twice—in 1976's Goodbye, Norma Jean and 1989's Goodnight, Sweet Marilyn—Misty stepped into the high heels of Hollywood's quintessential sex symbol, a challenging feat that she pulled off flawlessly.
If that wasn't enough to solidify her status as a pop culture icon, let's talk music: Texas rock band Young Heart Attack penned a tune called "Misty Rowe," a rousing tribute that immortalizes her in the annals of rock 'n' roll.
Gailard Sartain: The Multifaceted Maestro
Born: September 18, 1946. Tulsa, Oklahoma.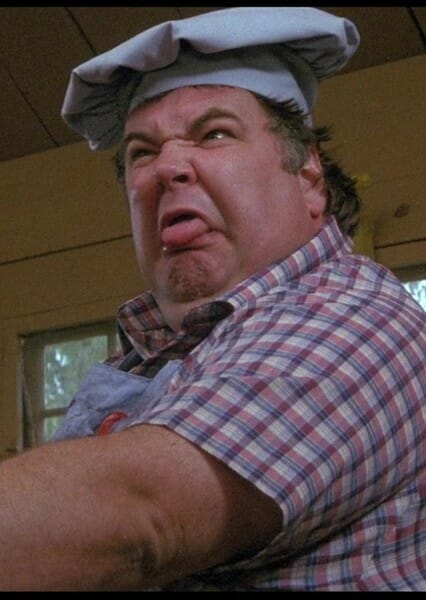 He may have been the biggest guy on set, but Gailard Sartain's talent was even more enormous. Cutting his teeth in stand-up comedy, he took a detour into TV, with stints on The Carol Burnett Show and Hollywood Squares. Then came 1971, the year he landed the unforgettable role of Mervin the Clown on Hee Haw, a character as beloved as cornbread in a Southern kitchen.
Sartain went on to grace the silver screen in films like 1979's The Rose, 1988's Mississippi Burning, and 1991's Fried Green Tomatoes. But wait, there's more: Remember the Ernest films and the TV series Hey Vern, It's Ernest? Yep, he was in those too.
One more twist in Sartain's portfolio: the man can draw. From designing album covers for artists like Leon Russell to contributing illustrations to national magazines, Gailard has an artistic touch that extends beyond the camera's frame
Now 76, Sartain opted for a quieter life after acting. Ironically, his love for making the 2005 film Elizabethtown—which critics and audiences still debate over—convinced him that he had reached his pinnacle, leading to his retirement.
Don Harron: The Intellectual Humorist
Born: September 19, 1924. Ontario, Canada.
Died: January 17, 2015. Aged 90.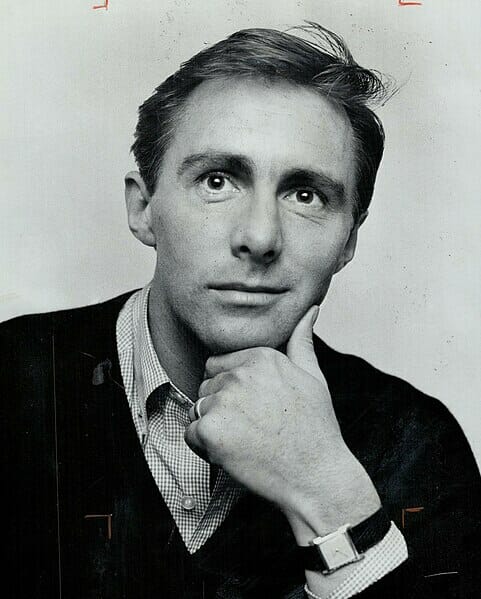 In the colorful tapestry of "Hee Haw," Don Harron stood out, not just because of his sharp wit, but also for his sophisticated approach to comedy. Portraying the beloved character "Charlie Farquharson," Harron spun tales from the fictitious town of Parry Sound, Ontario, while deftly weaving in political and cultural satire.
With his characteristic sweater and thick accent, Charlie was a parody, but one that Harron elevated with intellect. Beyond "Hee Haw," Harron was a man of many talents—playwright, director, and author.
Gordie Tapp: The Versatile Entertainer
Born: June 4, 1922. London, Canada.
Died: December 18, 2016. Aged 94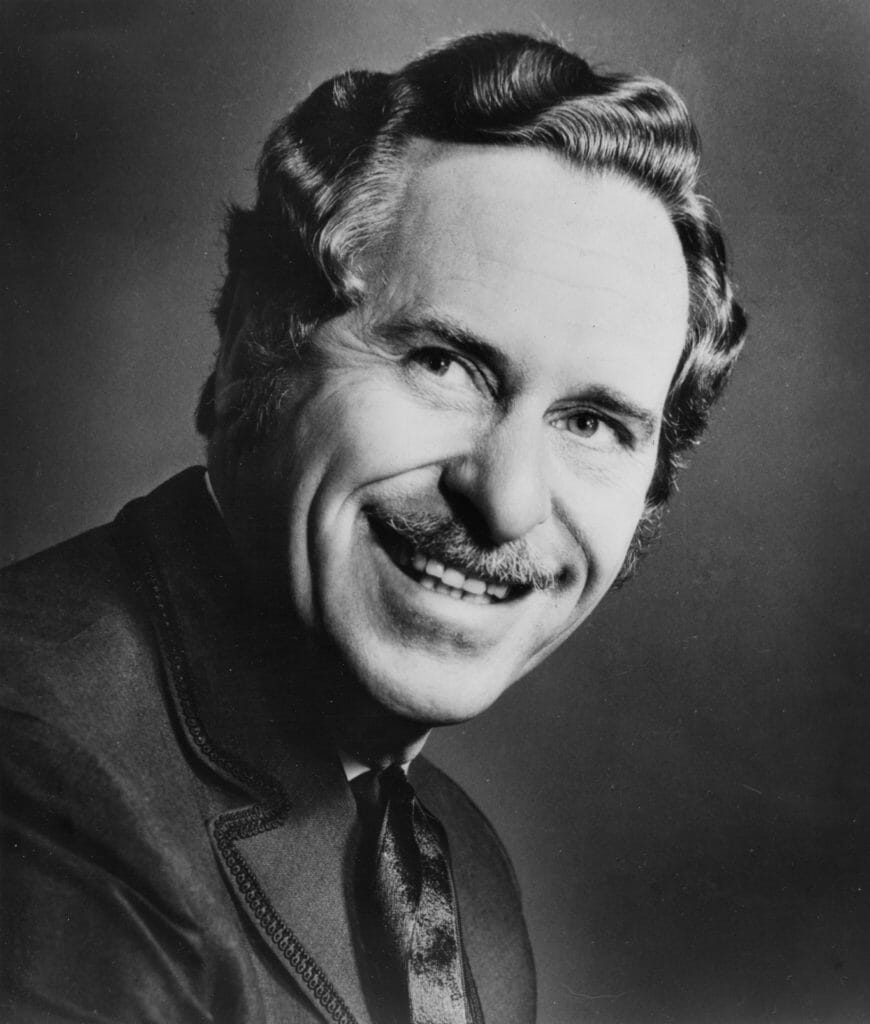 Embroidering the fabric of "Hee Haw" with stories and songs from Cousin Clem's hometown of "Kornfield Kounty," Gordie Tapp was a master of versatility. With a penchant for tickling funny bones, Tapp was equally at home with tear-jerking ballads or thigh-slapping skits.
He wasn't just a staple of the show; Gordie was a veritable institution in Canadian broadcasting, whose career spanned radio, TV, and stage, leaving an indelible mark wherever he went.
David Akeman: Stringbean's Banjo Bliss
Born: June 17, 1915. Annville, Kentucky.
Died: November 10, 1973. Aged 58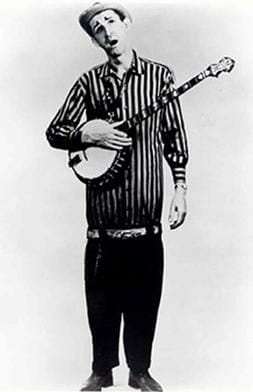 Nicknamed "Stringbean" for his tall and lean frame, David Akeman brought a kind of homespun authenticity to "Hee Haw." His deft banjo plucking and traditional bluegrass melodies were a loving nod to Appalachia.
Stringbean, always in his old-fashioned overalls, regaled audiences with stories interspersed with heartfelt tunes. While he may have looked like he stepped out of another era, Akeman's genuine talent made him timeless.
Archie Campbell: The Wordplay Wizard
Born: November 7, 1914. Bulls Gap, Tennessee.
Died: August 29, 1987. Aged 72.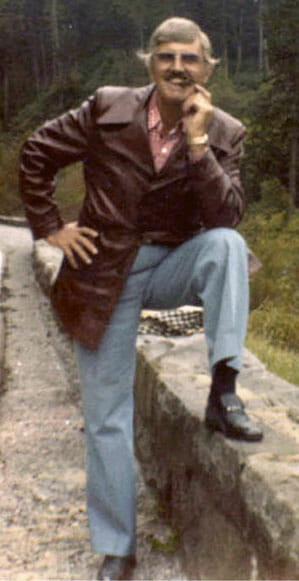 Hee Haw's resident barber, Archie Campbell, had a way with words like no other. His segment "That's Good, That's Bad" was a testament to his comedic timing and unique humor. Campbell loved puns and wordplay, and his skits, whether they were the misadventures at the barbershop or his iconic "Rindercella" routine, left audiences in splits.
Beyond his comedic genius, Archie was a gifted singer and songwriter, contributing deeply to country music's rich tapestry.
Roy Acuff: The King of Country
Born: September 18, 1946. Tulsa, Oklahoma.
No conversation about "Hee Haw" would be complete without a nod to Roy Acuff, often called the "King of Country Music." Bringing an unparalleled gravitas to the show, Acuff was a bridge between the old and the new, between traditional country sounds and the changing times. His soulful renditions of classics echoed the essence of the American South.
Offstage, Acuff's influence extended beyond the show—he was an instrumental figure at the Grand Ole Opry and a mentor to many, leaving an everlasting legacy in the world of country music.
Final Thoughts On The Hee Haw Cast
In the halls of daytime television, Hee Haw shines as a multifaceted jewel, a blend of musical prowess and comedic genius that transcends generational gaps. From Lulu Roman's soul-stirring songs to Junior Samples' iconic "BR-549" schtick, from Misty Rowe's effervescent charm to Gailard Sartain's artistic range, each cast member offered something unique, engraving the show's legacy into the cultural bedrock of America.
As we navigate through an age of binge-watching and algorithmic playlists, let's not forget the simple joys of Hee Haw: a weekly dose of laughter and music, lovingly crafted by a cast whose impact is as enduring as it is endearing. It's a nostalgic reminder that some things—like the twang of a banjo and a well-timed joke—never go out of style.