Van Halen is one of the most successful and legendary bands in music history and has produced numerous multi-platinum-selling albums across multiple decades, despite changing multiple band members across its tenure.
The band earned its name from its first-ever lineup, which consisted of brothers Eddie and Alex Van Halen, as well as bassist and vocalist Michael Anthony.
Eddie Van Halen has gone on to become a rock legend in his own right, thanks to his immense stage presence, and his unparalleled talent.
However, since Eddie's death in 2020, his brother Alex has chosen to live a life of seclusion, having little contact with people from his past, specifically the other members of Van Halen.
Though his history in the band, and his strong relationship with his brother is well documented, little is known as to why Alex continues to live in total seclusion from the wider world.
Former van Halen vocalist Sammy Hagar actually has some very interesting insight into Alex's strange modern life.
Want to find out all about it? Then make sure to read on down below!
Why Does Alex Van Halen Now Live In Seclusion?
In order to discover the answer to this question, it is important to note just how strong the relationship between Alex and his brother Eddie Van Halen was.
Eddie Van Halen, unfortunately, passed away after a long fight against cancer in October of 2020, and this had an incredibly significant impact on Alex's life.
Alex has stated previously that he has very little interest in recording music without his brother. Previous band member Michael Anthony has been quoted as saying:
the only person that he plays with is Ed.
Despite numerous members of Van Halen going on to have successful solo careers, Alex never pursued such a path.
With the announcement of Eddie's death in October of 2020, it was also announced that Van Halen was permanently disbanded, as the band collectively agreed that the show could not go on without Eddie's presence.
Eddie's untimely death did not just affect the band, but also deeply affected Alex himself.
It has been noted that, despite multiple attempts from multiple band members to get in contact with Alex, he seems totally unwilling to communicate with anyone.
This comes despite the fact that Alex and former band member Sammy Hagar originally had plans to create a new musical project entirely dedicated to honoring Eddie's memory.
What Is Sammy Hagar's Side Of The Story?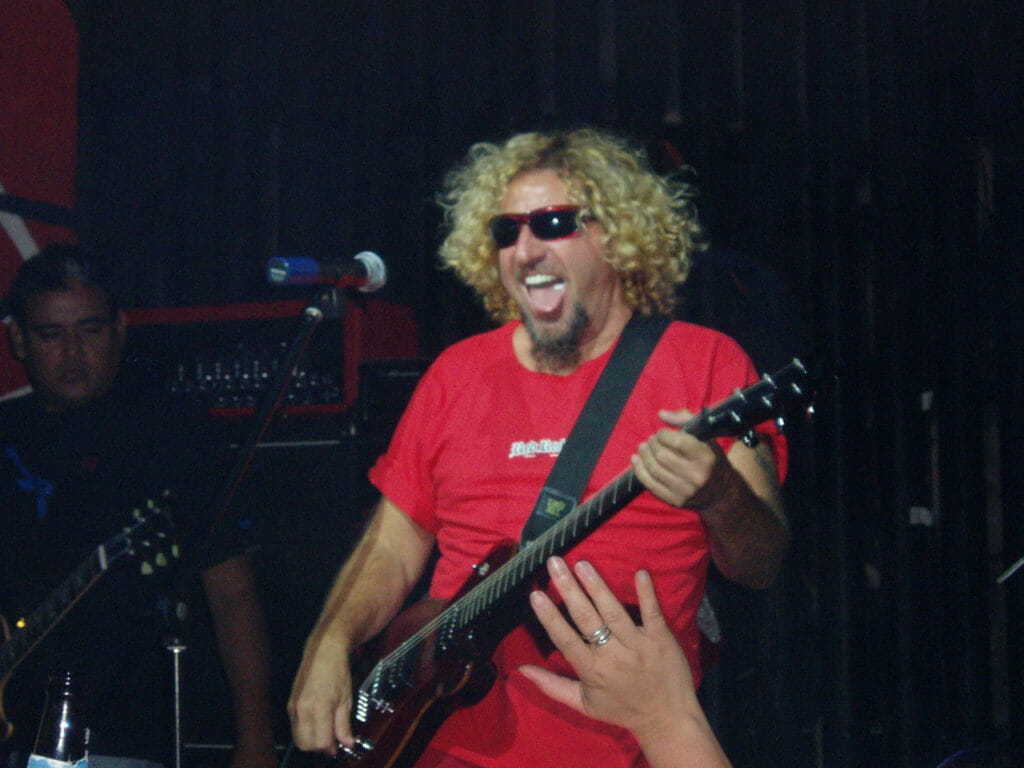 After Eddie's death in October of 2020, Sammy Hagar has made multiple attempts to make contact with Eddie, but to very little avail.
Sammy Hagar is eager for the former members of Van Halen to collaborate and create new music to honor Eddie, but he has noted that Alex is one of the hardest members to try to contact. He stated:
Alex just seems like he just doesn't want to communicate with anybody.
Despite having trouble bridging the gap between Alex and other band members, Sammy Hagar still remains in high spirits and is making a concerted effort to give Alex the time and the space he needs to grieve.
I'm sure he's still in pain from the whole thing, but I'm not dogging him.
Sammy has said.
Sammy is positive that, with time, Alex will begin to open up more, and that more projects from multiple former Van Halen members will begin to be produced.
We have got a lot of time to work this out."
Why Did Van Halen Disband?
As we have already explored, Van Halen announced its disbandment in the wake of Eddie Van Halen's death.
This was actually announced by Wolfgang Van Halen, the son of Eddie, in an interview on the Howard Stern Show.
You can't have Van Halen without Eddie Van Halen.
This statement officially signaled the end of Van Halen.
The unfortunate side of Van Halen's disbandment is that, prior to Eddie's death from cancer, the band had long been considering briefly reuniting for a series of live concert shows.
These shows were set to be an all-out celebration of Van Halen and its complex history, with multiple members including Sammy Hagar, Michael Anthony, and Gary Cherone.
Eddie was also reportedly excited about the prospect of reuniting with his former bandmates, which adds an extra sour note to his untimely death.
What Impact Did Eddie Van Halen's Death Have?
Aside from having a direct impact on the continued existence of the Van Halen band and Eddie's brother Alex, Eddie's death has also had a significant impact in a number of other ways.
Of course, it goes without saying that Eddie's death had a massive impact on Van Halen fans all across the world.
In an effort to make it easy for fans to pay their respects, numerous landmarks throughout Pasadena, his hometown, became memorial sites that fans could visit to pay their respects.
The Pasadena Library, in particular, made great contributions to honoring Eddie's legacy by making several important archives available to the public.
These archives included all manner of important documents and information that pertained to Eddie's life and his impact on the hometown he grew up in.
Included as well were various albums and photographs, making it easy for anyone to learn more about one of rock music's biggest legends.
At the 2020 Billboard Music Awards, Eddie was also honored by a number of key musicians that he had previously worked with.
These included Jack White, famous for being a key member of The White Stripes, and Charlie Benante, a member of the band Anthrax. Each of them gave speeches, speaking about their experiences with Eddie.
What Was Alex Van Halen's Life Like?
Alex van Halen was born in May of 1953, and from the first days of the Van Halen band, Alex actually had a goal to become a famous guitarist.
It was only when playing on his brother Eddie's drum set, that he noticed his incredible talent at the instrument. Eddie noticed Alex's immense talent, and he soon became Van Halen's lead drummer.
Over the course of the band's multiple decades, both Eddie and Alex were the only members to remain consistent and never leave.
Alex has had multiple marriages across his life, including to Valeri Kendall, Kelly Carter, and his current wife Stine Schyberg.
Alex also has two sons, Aric Van Halen, and Malcolm Van Halen.
Throughout the band's tenure, Alex was often heavily involved with drug use and alcoholism, but after the death of his father in 1986, Alex soon took on sobriety which he has maintained in the years since.
To Wrap Up
Alex Van Halen had an incredible bond with his late brother Eddie Van Halen, so, understandably, Eddie's untimely death from cancer in October 2020 had something of an impact.
Alex very soon became reclusive and seemed unwilling to communicate with almost all former members of the Van Halen band.
Sammy Hagar was one of the first to break the silence on Alex's long seclusive period and remains hopeful that one day, the former members of Van Halen will be willing and ready to collaborate on musical projects to carry on Eddie's immense legacy.
Watch what Sammy Hagar had to say about reaching out to Alex Van Halen during his appearance on the Howard Stern Show by hitting play below.