Julie E. 'Tawny' Kitaen had it all. From her natural good looks, rising movie career and video girl for British hard rock band Whitesnake during MTV's prime. But not all that starts well ends well…
She was born Julie E. Kitaen on August 5, 1961 in San Diego, California. Her parents were Terry and Linda Kitaen. Her father worked for a neon sign company while her mother, a former participant in beauty pageants, was a housewife.
At the age of 12, Julie decided that she wanted to use "Tawny" as her nickname, no reason why was ever known. In high school, she was dubbed the social type and hung out with friends who wanted to become entertainers of some sort.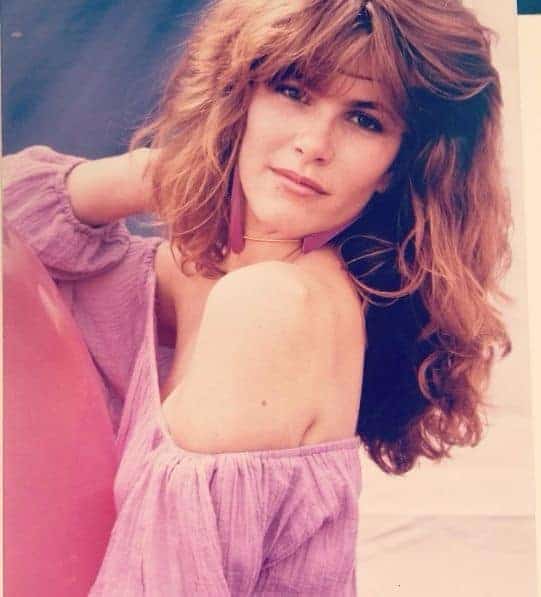 In fact, her boyfriend in high school went on to become the guitarist for the rock band called Ratt. His name was Robbin Crosby. Ratt was a heavy metal band that gained some popularity in the 1980s. While the band never made it big, they did have a large following, especially amongst the metal-head contingents across the United States.
Tawny Kitaen had trouble in school because she suffered from dyslexia. Despite being popular, she decided to drop out. She said that she left school for health reasons. However, shortly after dropping out, she moved out of her parent's house and decided to try her hand at modeling. She did this in order to support herself.
After dropping out of school, Tawny traveled with her boyfriend's band Ratt when they were on tour. When the band relocated to Los Angeles, she decided to move there also. The band went on to enjoy a small amount of success, but Tawny Kitaen aspired for bigger and better things. She wanted to start her own career in show business and give acting a try.
Over the course of her career, she became a media personality, actress and comedian. Her career started in 1976 when she appeared on the show, To Tell the Truth. She also had a cameo in the television show Malibu. She would go on to star in a variety of TV shows, though she is best known for her appearances in several music videos from the 80s rock band Whitesnake.
Tawny Kitaen Movie Career
Being a gymnast in high school, she had the Hollywood-esque physique that was so desired. Her gorgeous, big, red hair epitomized everything men looked for in women back then.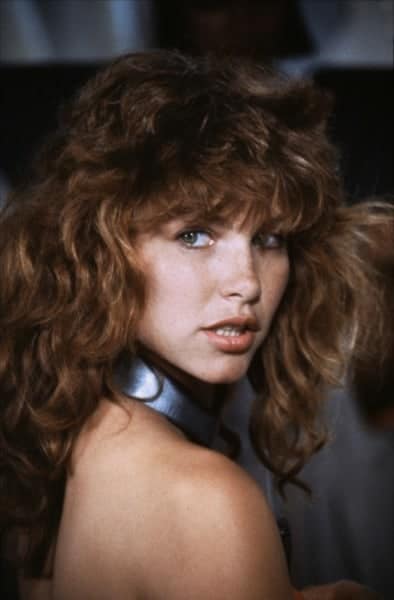 As mentioned above, her acting career began when she appeared on the game show To Tell The Truth in 1976. In 1984, Tawny Kitaen scored the lead in her film debut in an erotic-adventure picture. It was called, The Perils of Gwendoline in the Land of the Yik-Yak and made itself $1,337,274 at the box office.
That same year she shared the screen with Tom Hanks in the movie Bachelor Party. She played his bride-to-be, Debbie Thompson. This was probably her biggest movie role. Although she only had a brief part in the movie, she got to act beside one of the best actors of our generation.
In 1986, she starred in another lead role (Linda Brewster) in a horror film titled Witchboard. Although she had other roles in films, Bachelor Party, gave Tawny her first big break. Tawny Kitaen's other tv series and movie roles include:
California Girls 1985 (as Karen Malone)
Crystal 1986 (as Alley Daniels)
Instant justice 1986 (as Virginia)
Glory Years 1987 (as Melinda Murphy)
They Came From Outer Space 1991 (as Monica Bates)
Seinfeld 1991 (as Isabel)
The New WKRP In Cinncinati 1991 (as Mona Loveland)
Three of Hearts 1993
Hercules 1994/95 (as Deianeira)
Burkes Law 1995 (as Rhonda Dooley)
Dead Tides 1997 (as Nola)
After Midnight 2014 (as Rikki)
Embed from Getty Images
Sadly, for Kitaen, her movie career would never really solidify into anything long-term. Her good looks could only take her so far. Sure, people thought she was gorgeous, but she was never really taken seriously as an actress. In fact, many say she was lucky to even land the roles she did given her less than stellar acting skills.
Tawny Kitaen Whitesnake
Even though Tawny had a couple of lead roles in films, she did not become what is considered a 'household name' until she began her starring in music videos. In fact, she became instantly famous once she appeared in the Whitesnake's video for "Here I Go Again."
Some of the other Whitesnake videos she starred in include "Still of the Night," "Is This Love," and "The Deeper The Love."
In these music videos, Tawny Kitaen played a provocative vixen. One of her most memorable video scenes of all time was when Tawny laid out on a sports car in the band's "Here I Go Again." This was sadly the highlight of the young star's career. Back then, you could barely turn on MTV without seeing Tawny's red hair.
With the large visibility of these music videos on MTV, they propelled her to a recognition that was widespread. She was also dating at the time, David Coverdale, lead singer of Whitesnake. Tawny went on to marry him in 1989 but the pair divorced two years later.
In addition to the music videos, Tawny Kitaen also appeared on album covers for Whitesnake and Ratt.
Television Career
Tawny was a co-host with Dave Coulier on America's Funniest People from 1992 to 1994. Tawny also had a role in The New WKRP in Cincinnati, which was a comedy show. She appeared in 19 episodes playing as a night-time DJ. She also had recurring roles in the show Hercules. Like other female stars of the time, Tawny Kitaen had a cameo on Seinfeld in 1991. But similar to her movie career, nothing really took off for her.
In 2006, she tried to restart her career as an actress by appearing in a reality series on television. In the sixth season, she joined the cast of The Surreal Life. This was a show about a group of celebrities that were once-famous that were living together in one house. The show actually hurt a lot of the participants' careers rather than help. Who wants to be known for being a has-been?
Embed from Getty Images
In 2008, Tawny was in the second season of Celebrity Rehab with Dr. Drew. On this show, she took the struggles she was enduring public, which was having a drug problem. She had been charged with possession of cocaine in 2006. Tawny then completed a televised treatment program. She had trouble maintaining her sobriety and was arrested for driving under the influence in 2009.
Marriage & Family
During the 80s, Tawny Kitaen was mainly dating David Coverdale, lead singer of Whitesnake. Tawny went on to marry him in 1989 but divorced soon after in 1991. She then became involved with Chuck Finley, who was a professional baseball player. The couple married in 1997.
During their marriage they had two daughters and so with a family to raise, Tawny Kitaen dropped out of the professional world to focus on her family.
Embed from Getty Images
She made headlines again in 2002 but not for a role in a film or television show, instead for misdemeanor spousal abuse. The Daily Pilot reported that Newport Beach police had arrested her for allegedly attacking her husband in their SUV a few blocks from their home.
He claimed that during an argument he was assaulted so she was arrested on these charges. The police report stated that she was kicking her husband repeatedly in the face with her high-heeled shoes. The charges later settled and eventually dropped after she did a year in a program called spousal battery counseling. Chuck filed for divorce three days after the incident.
In 2006 Kitaen made headlines again for being charged with possession of cocaine. This resulted in her entering a rehabilitation program.
Tawny Kitaen Now:
Today, Tawny Kitaen remains unmarried and is spending more time with her daughters. She went on to finish high school and get her general education, even earning a bachelor's degree in political science.
Although the 80s and 90s were her 'heyday,' she has since scored parts in television films and hosting shows in the new millennium to keep her acting career alive and kicking.
Embed from Getty Images
Over the course of her career, she has appeared in 15 films. Today she wants to do more of what she loves, which is acting. Recently, she was supposed to make a guest appearance at the debut concert of a band called Drama Queen. The show was in the Mustangs Bar and Grill in South Beloit, Illinois.
On the day before the concert, which was to be held on August 25, 2018, Tawny Kitaen backed out unexpectedly. She simply said she couldn't appear for unforeseen circumstances. No other information was revealed. Perhaps at the age of 57, Tawny Kitaen no longer feels comfortable being the front girl for heavy metal rock bands like she was so good at during her younger years?
Modern times have also seen her volunteering at 'Kathy's House' – a non-profit shelter helping at-risk women in San Juan Capistrano. Her work in this field was inspired by an abusive relationship she found herself in after her divorce with Chuck Finley. Furthermore, she is also an active board member for an alternative counselling center called Testimony Life Resources.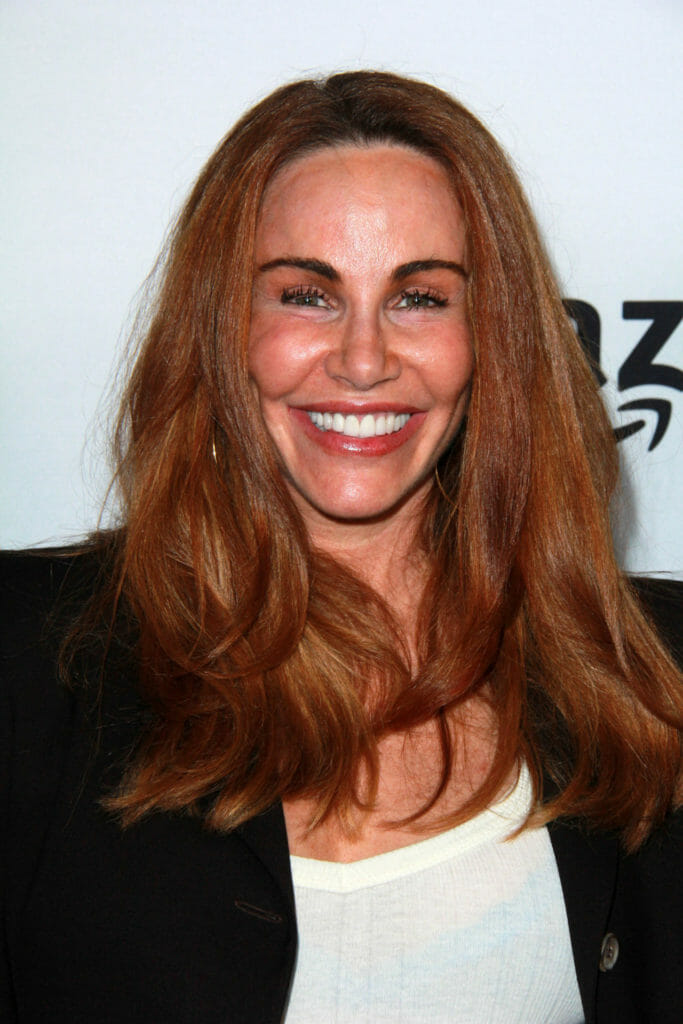 UPDATE: 7th of May, 2021
Julie E. "Tawny" Kitaen died in her Newport Beach home on Friday 07/05/2021. The Orange County coroner's office listed her as Tawney Finley with no cause of death revealed. She was 59 years old.
Similar Stories…