When you think of The Doors, you conjure an image of a band that transcended the boundaries of music, art, and poetry, creating a legacy that lingers to this day. They were more than just a rock band; they were the architects of a sound that captured the spirit of a generation seeking change and new horizons.
Their albums, each a distinct journey through the minds of Morrison, Manzarek, Krieger, and Densmore, are not just collections of songs; they are sonic landscapes that paint a vivid picture of an era defined by its desire to break free from convention.
This dive into the best albums of The Doors is more than a retrospective; it's an odyssey into the heart of what made this band a cornerstone of rock music. From their groundbreaking self-titled debut to the hauntingly beautiful "L.A. Woman," each record is a piece of a larger mosaic that tells the story of a band that was as enigmatic as it was influential.
Join us as we explore the depths of The Doors' discography, uncovering the stories behind the music and the magic that has made these albums timeless classics.
The Doors Best Albums
1. The Doors (1967)
"Break On Through to the Other Side"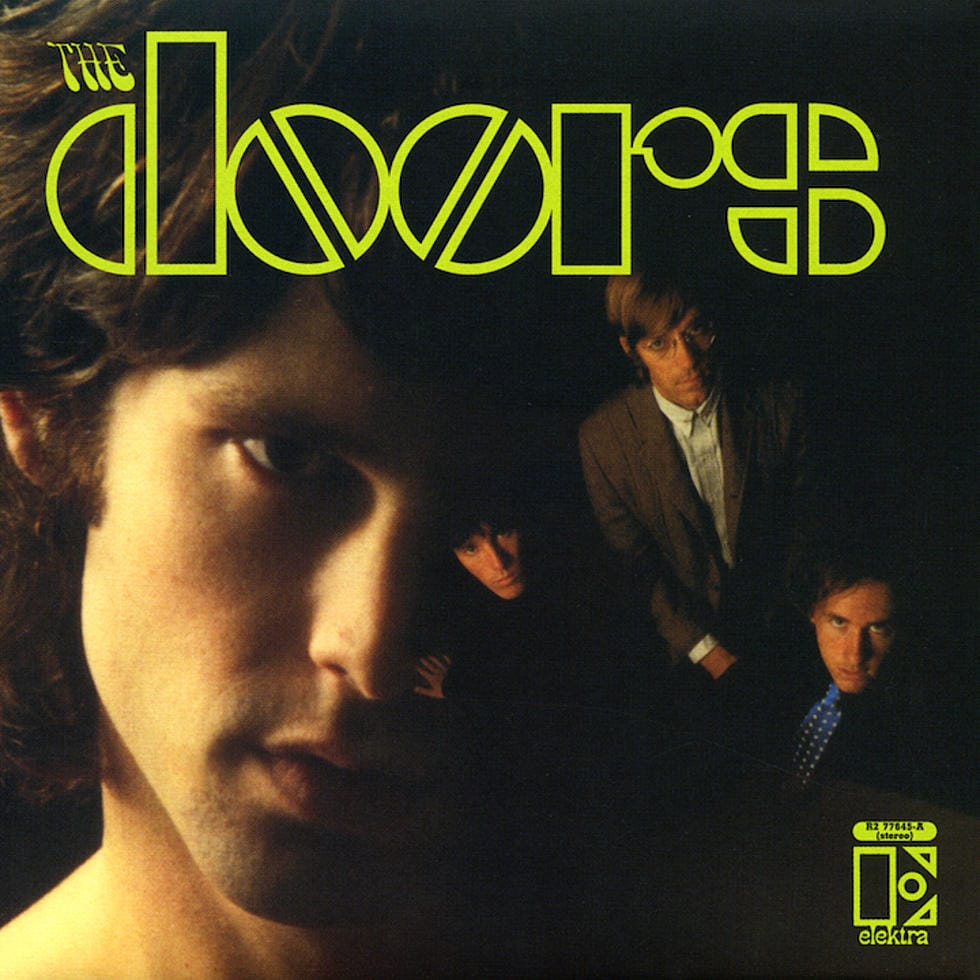 It wasn't just an album; it was a cultural detonation. The self-titled debut of The Doors wasn't just heard; it was felt, resonating with a generation yearning for something raw and real. Morrison's poetic fervor, combined with Manzarek's keyboard wizardry, Krieger's versatile guitar, and Densmore's rhythmic acumen, created a sound that was both haunting and hypnotic.
Tracks like "Light My Fire" and "The End" weren't just songs; they were anthems that defined an era. This album didn't just set the bar; it created a new musical universe.
Must Listen: "Break On Through (To The Other Side)"
A quintessential Doors song, it's a vibrant, energetic opener that perfectly encapsulates the band's ethos of pushing boundaries and breaking down barriers.
---
You Might Like: Jim Morrison Explains 'The End' To Rolling Stone Magazine
---
2. L.A. Woman (1971)
"The Changeling of Their Sound"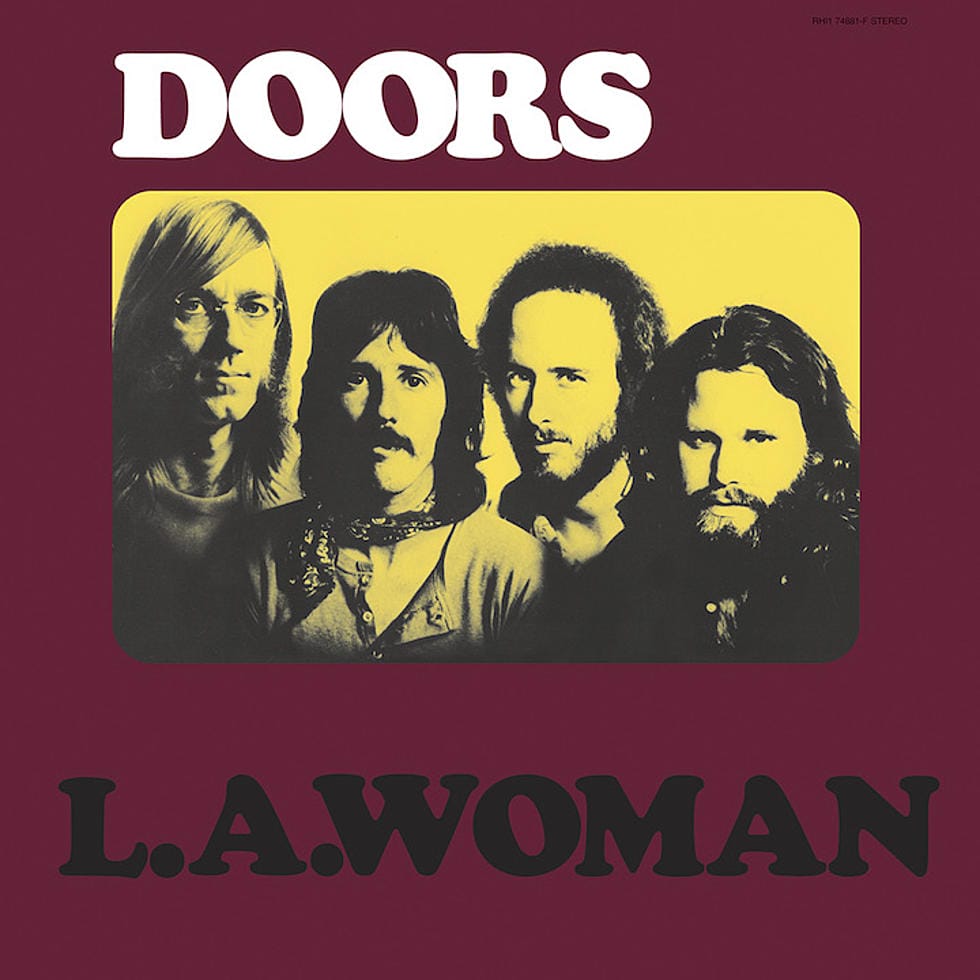 In what would be their swan song with Morrison, "L.A. Woman" was a gritty, unapologetic love letter to the city that helped mold them. The album's blues-infused rock marked a return to their roots, yet it was imbued with a sense of urgency and rawness perhaps reflective of Morrison's personal turmoil.
The title track, "L.A. Woman," with its driving beat and Morrison's howling vocals, is a journey through the city's underbelly, while "Riders on the Storm" offers a haunting, almost ethereal contrast. This album is a final, powerful echo of a band at its peak.
Must Listen: "LA Woman"
This track is a mesmerizing blend of Morrison's poetic lyrics and the band's atmospheric sound. It's a haunting, immersive experience that epitomizes the album's bluesy, moody undertones.
---
3. Morrison Hotel (1970)
"Back to the Roots"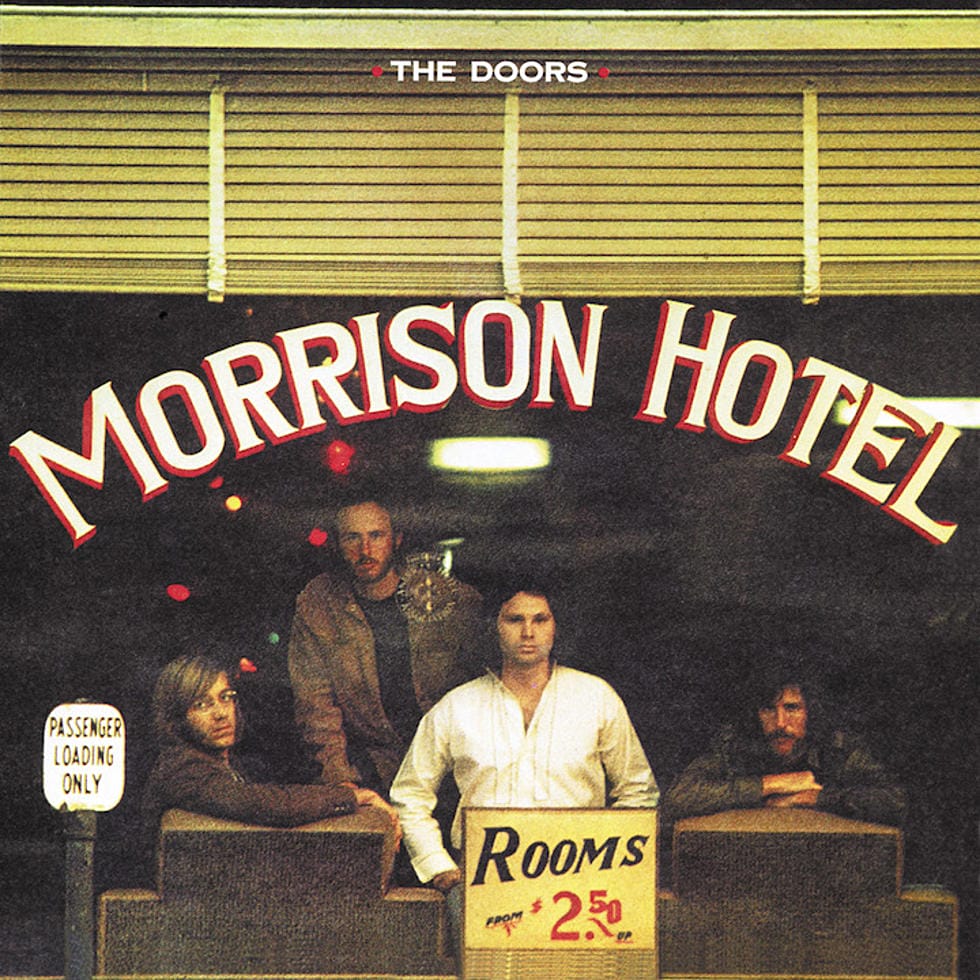 If "L.A. Woman" was a goodbye, "Morrison Hotel" was a reunion with an old friend – the blues. This album stripped back the psychedelic overtones and plunged into the heart of rock 'n' roll. "Roadhouse Blues" is a masterclass in blues-rock, gritty and grooving, while "Peace Frog" blends Morrison's poetic darkness with an infectious rhythm.
This album isn't just a collection of songs; it's a journey through the soul of The Doors.
Must Listen: "Roadhouse Blues"
A raw, unfiltered blues-rock masterpiece, this song showcases the band's return to their roots, brimming with gritty energy and an infectious rhythm.
4. Strange Days (1967)
"A Psychedelic Encore"
Released in the same year as their debut, "Strange Days" was both a continuation and an evolution. The album delves deeper into the psychedelic soundscape, exploring the surreal and the bizarre.
It's an album that dances on the edge, with "People Are Strange" serving as a dark, introspective anthem, and "Love Me Two Times" showcasing their rock prowess. "Strange Days" is The Doors not just pushing boundaries, but obliterating them.
Must Listen: "Strange Days"
The title track is a perfect entry point to this album's surreal and psychedelic landscape. It's an evocative piece that captures the band's experimental spirit.
---
You Might Like: The Best Albums By The Police
---
5. The Soft Parade (1969)
"An Orchestral Experiment"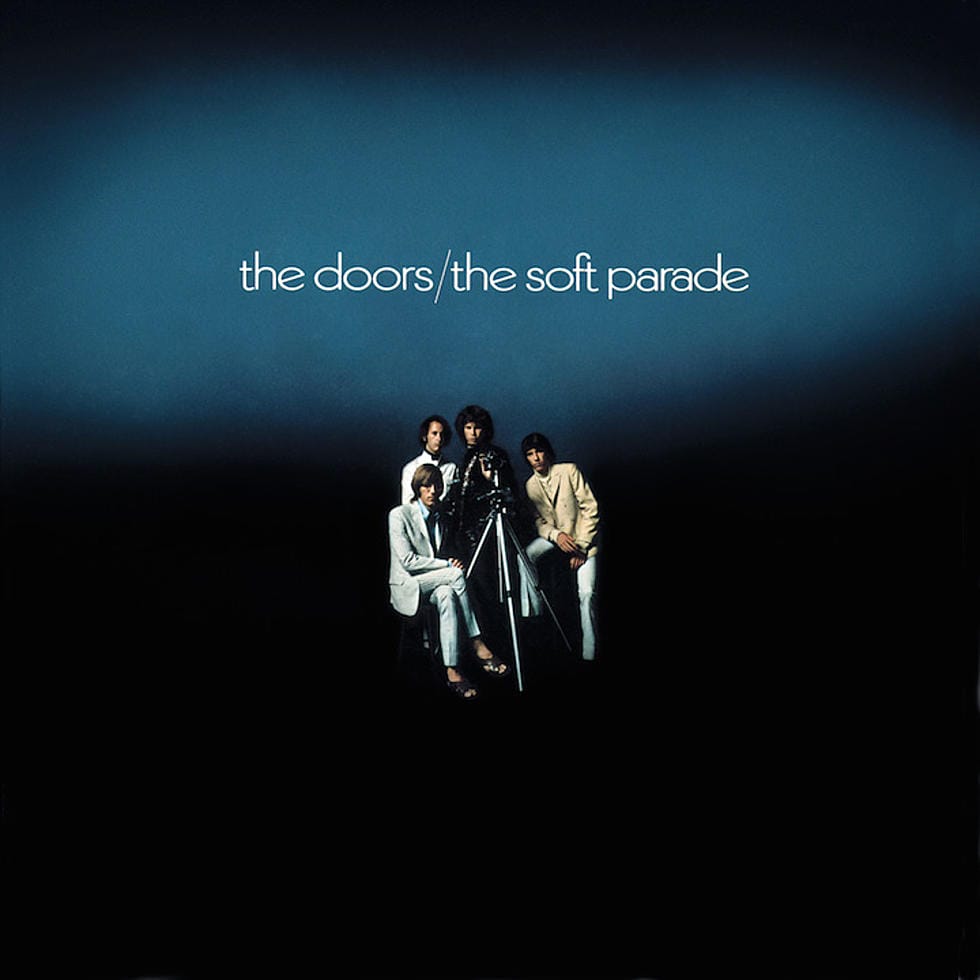 Here, The Doors took a detour. "The Soft Parade" was an experiment, a fusion of rock with orchestral elements that divided fans and critics alike. Yet, in this divergence lay their genius.
"Touch Me" is a baroque rock masterpiece, blending horns and strings with rock 'n' roll swagger, while "Wishful Sinful" is hauntingly beautiful, showcasing a softer, more melodic side of the band. This album is a reminder that The Doors were not just musicians; they were musical alchemists.
Must Listen: "Touch Me"
A departure from their usual sound, "Touch Me" offers a glimpse into the band's orchestral experimentations. It's a rich, layered track that highlights their willingness to explore new sonic territories.
6. Waiting for the Sun (1968)
"The Eclectic Peak"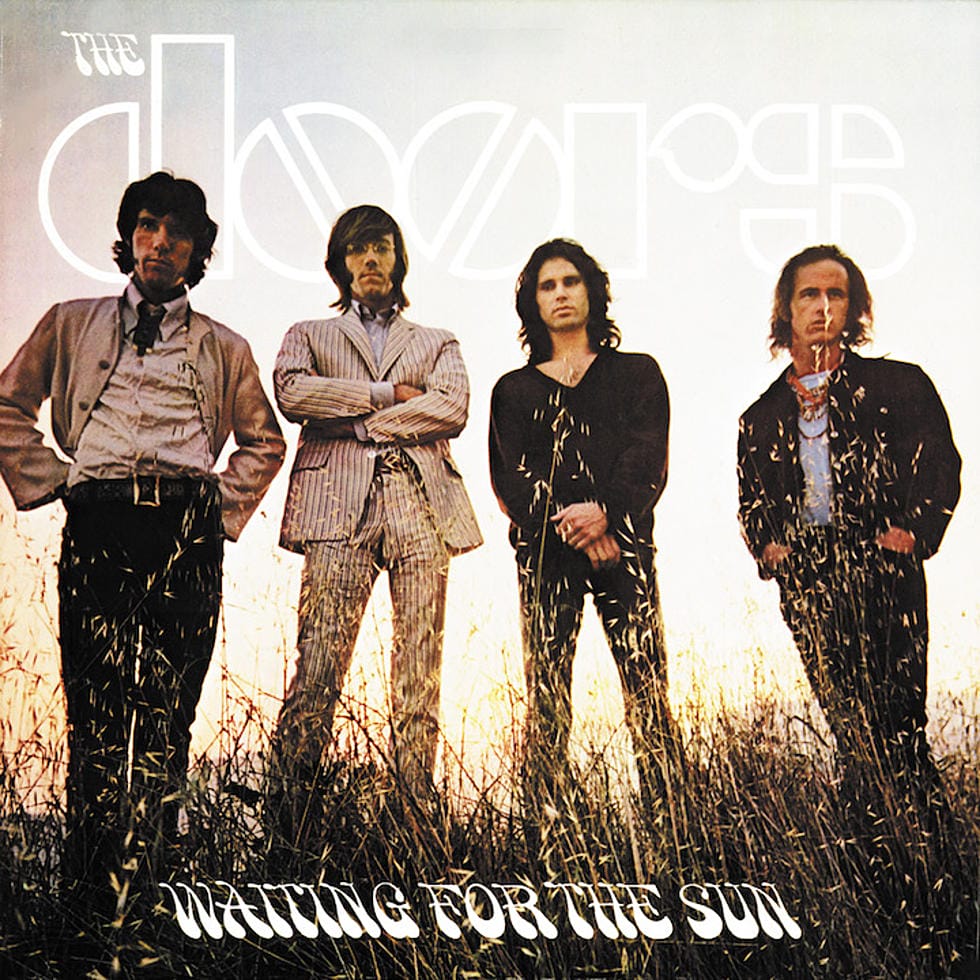 Topping the charts, "Waiting for the Sun" showcased the many faces of The Doors. From the poetic introspection of "Not to Touch the Earth" to the mainstream appeal of "Hello, I Love You," this album is a kaleidoscope of styles and moods.
It's The Doors at their most eclectic, painting with all the colors in their musical palette. It's an album that doesn't just resonate; it reverberates through the ages.
Must Listen: "Five To One"
This song is a potent mix of Morrison's intense vocal delivery and the band's dynamic musical prowess. It's a standout track that encapsulates the album's diverse range.
Final Thoughts On The Doors Best Albums
As we close the cover on our exploration of The Doors' most influential albums, it's clear that the band's impact on rock music and popular culture cannot be overstated. Their journey from the electric, mystical reverberations of their debut album to the bluesy, introspective echoes of "L.A. Woman" speaks volumes about their evolution not just as musicians, but as poets and prophets of their time.
The Doors, with their fusion of rock, blues, and poetry, did more than create a catalog of memorable songs; they crafted experiences, each album a unique voyage through the depths of human emotion and experience.
---
You Might Like: How Hipgnosis Transformed Rock 'n' Roll Imagery
---