If you know metal, you know Mötley Crüe; if you know Mötley Crüe, you know the often depraved and occasionally mundane life of Vince Neil.
The singer, back in his prime days, was the leather-clad metal-celebrity of his day, storming onto the scene with his fellow band members and inevitably landing themselves in the tabloids for their classical controversial behavior.
Neil's controversy section on Wikipedia is large and regular enough to rival any public figures.
However, recent social media posts from Neil's current girlfriend, Rain Hannah, show a more wholesome side to his life that many aren't used to.
She's also encouraged him to embrace the lighter side of life in his physique also, with many fans seeing Neil lose the weight which seemed to put a damp blanket on a Mötley Crüe show which announced their upcoming reformation tour.
Many have been following Neil's weight loss journey, along with his seemingly good relationship with professional makeup artist Rain Hannah, with these public posts being an insight into the private life of the star couple.
Keep reading to find out how Vince has been doing since his return to the stage in 2020. Will he bring it back for the upcoming tour? Let's find out.
The Dirt And Mötley Crüe's Revival Of Interest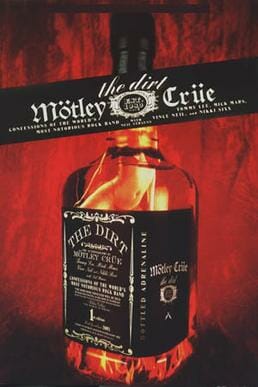 Rewind to 1997 when Mick Mars, Nicki Sixx, Tommy Lee, and Vince Neil all met up in a room after having been split up into various versions of Mötley Crüe with different members, mainly replacing Neil as vocalist for a period.
The band was told to 'leave their egos at the door' after another series of mediocre gigs and badly received albums followed, such as 'Music To Crash Your Car To' a hugely ignorant title considering the band's, particularly Neil's, history of car accidents and DUIs.
Yet, in 2001 the band released an autobiography where each band member wrote their own chapters, an actual piece of metal history that has since risen to the top of the charts as well as the reading lists of metal fans and gossip addicts over the world.
The tell-all book interested many within the metal scene and generally in pop culture.
---
RELATED: The Open Letter From Frankie Sixx To Her Late Son
---
Now fast forward to 2017, Neil tells Samm Hagar on the show Rock and Roll Road Trip that Mötley Crüe was 'completely done' after the unfortunate loss of Nikki Sixx's contribution to the band.
Neil suggested that Sixx had literally told him 'Rock and Roll is dead' before leaving.
However, in classic Mötley Crüe fashion, they recorded four new songs and announced a film adaption of The Dirt, from none other than Netflix.
The biopic was directed by Jackass director Jeff Tremaine and starred the likes of Machine Gun Kelly, Pete Davidson, and Douglas Booth.
Having recorded an 18-track soundtrack to the biopic a reformation was likely on the cards.
Cancellations And Worried Fans
Following the success of The Dirt biopic and reinvigorated Mötley Crüe after seeing a resurgence in their popularity, The Stadium Tour was announced in 2019 which would see also newly reformed Def Leppard play alongside Mötley Crüe.
The announcing gig was a strange one, Neil came out and was fairly unrecognizable to fans after having put on a lot of weight.
The performance clearly suffered due to this and seems to have been cut short early due to an overworked Neil, the latter claimed his voice had gone before walking off the stage to boos.
Soon after the tour had been finalized, the world was exposed to a pandemic that put international tours on the back burner for quite a while.
This led to the tour being postponed and then postponed again, and again until the stadiums could actually be toured again.
What this did mean was that Vince had a bunch of time to work on both his weight loss, and his performance with the band.
There was quite a large amount of scrutiny on Neil's weight after their first performance with many fans making fun of the weight he had put on so he likely felt the pressure.
Vince Neil's Weight Loss Journey
Speaking to Zane Griggs, Vince told of his worries and excitement to perform again – "I've never gone this long without performing or singing in my entire life, since I was 16 – so it'll be fun to get out there."
He continues:
A lot of people were pretty bummed out when we decided to retire, basically. The excitement around the tour has been pretty amazing, we have fans that maybe we didn't know we had.
Neil's debauched record aside, which still needs to remain a factor in how he is viewed, no one deserves public scrutiny at the level he received, especially for their weight.
But this clearly pushed Neil into doing what it took to get the weight off and perform better.
It turns out that what it took was actually electrotherapy for weight loss, a machine that utilizes 'radio frequency and high-intensity electromagnetic energies' to simulate intense cardio workouts.
Thanks to a few clips of him in the gym as well, we can see that both are working in tandem to make Neil lose weight.
Going Steady With Rain Hannah
Most of these check-ins with Neil are posted by his current girlfriend Rain Hannah, who is a professional makeup artist.
It's not super clear how long they have been together, although it seems to predate at last 2018, the couple seems happy.
Her Instagram is full of pictures of Neil's lighter side, posing with his wife and often horses, even pictured kissing her – this side of Neil is rare to see.
A recent photo showed a gift to Rain that displayed some candid and hopeful pictures of her and Neil posing together.
She shared in the post: 'This gift brought back so many wonderful memories I've shared with @thevinceneil traveling all around the world!
Since meeting Vince, I've lived out of a suitcase, and now that I get to stay at home with him (our 6th week of self-quarantine) makes me appreciate every memory.
I know it won't be long before we will be on the road again.' She was right about touring again.
Final Thoughts
The Stadium Tour has finally begun, getting off to a rocky, but classically Mötley Crüe start as Tommy Sixx missed the first few shows due to a rib injury but is now back on stage.
It began in July and is carrying on for much of the rest of the summer, ending in Las Vegas on September 9th 2022.
There is even promise of a European tour to happen in 2023, so long as Mars' and Neil's health stays on the positive side as it has so far.
Vince Neil is certainly a man with his own penances, he has done much wrong in his life but seems to be on the right path.
With a steady girlfriend who seems to keep him on the right track, all should be well for Vince in the future.
To see the evolution of Vince Neil from 1979 to now, make sure you check out this video from Ale Yanok.