One of the most recognizable figures of the 1970s rock scene was Led Zeppelin's guitarist Jimmy Page. While much has been written about Page's musical legacy, less has been written about his personal life.
An important but often overlooked figure in Page's life was his former wife, Jimena Gomez-Paratcha. Though their marriage was brief, lasting only three years, Gomez-Paratcha left an everlasting mark on Page's life and his music.
In this article, we will take a closer look at Gomez-Paratcha and her role in Page's life and work.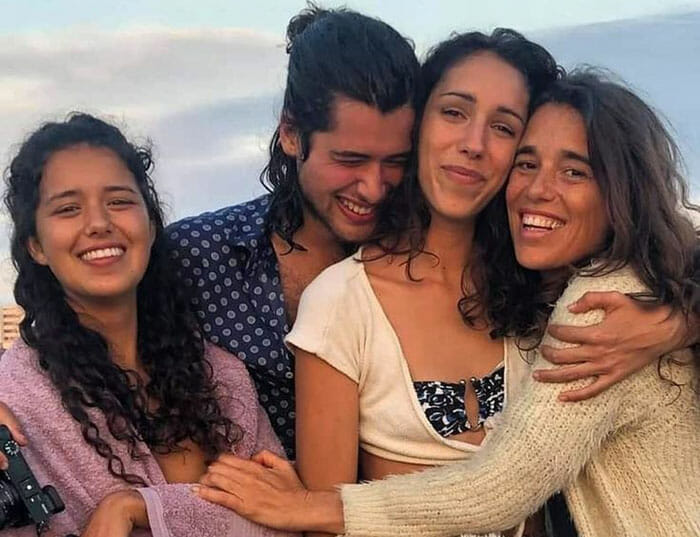 Who Is Jimmy Page And Who Was He To Jimena Gomez-Paratcha?
For anyone who doesn't know (both of you), Jimmy Page is the founder and guitarist of the legendary rock band Led Zeppelin. This has made him an iconic figure amongst British celebrities and the international music world!
While not his first wife, that honor belongs to Patricia Ecker, Jimena Gomez-Paratcha married Jimmy Page in 1995, but they began their relationship much earlier than that date.
The two first met while Jimmy was on the No Quarter tour with Led Zeppelin, which was currently in Brazil. When the couple married In 1995, Jimena was 23 years old, while Jimmy Page was 51 years old.
This significant age gap made the couple the target of much controversy. Despite the age difference, the two remained together for many years before eventually separating.
Over the course of their relationship, Jimena and Jimmy had two children, Zofia Jade Page, who was born in 1997, and Ashen Josan Page, who was born two years later in 1999. Over the course of the relationship, Jimmy also adopted Jimena's oldest daughter, Jana, who was born in 1994, before the two had met.
Unfortunately, Jimena and Jimmy officially divorced in 2008 after 13 years of marriage.
---
RELATED: Check Out This Interview With A Young Jimmy Page!
---
Zofia Jade Page – The Daughter Of Jimmy Page And Jimena Gomez-Paratcha
Not much is public knowledge about Zofia Jade Page. Similarly to her mother, she has kept somewhat of a private life, away from the spotlight that follows her famous father.
Born in 1997, Zofia is quite young and spends much of her time and energy traveling, and advocating for social and environmental causes that she is passionate about. An avid runner, she often completes charity running events and has been quite successful in raising both funds and awareness for her chosen charities.
Zofia Jade Page obviously developed her father's love for music and she is often spotted at festivals and concerts around the world including Shambala, Lollapalooza, and The Isle Of Wight Festival.
She is also an advocate and ally of the LGBTQ+ community and has been known to attend Pride Parades to show her support.
What Is Jimena Gomez-Paratcha's Net Worth?
Reports on Jimena Gomez-Paratcha's net worth are often difficult to come by, as she tries her best to live outside of the public eye. Despite this, we can say that her current net worth is estimated to be just over $200 thousand.
Though this may seem like a small sum, especially when compared to other public figures, it is still a hefty sum that has largely been accumulated as a result of her activism.
To put her net worth into perspective, her former husband Jimmy Page currently has a net worth of around $180 million, as a direct result of his many assets. Quite a substantial amount, but it's got nothing on the richest musician in the UK.
What Was Jimena Gomez-Paratcha's Early Life Like?
Jimena Gomez-Paratcha's private life is often kept closely under wraps to help the now-single mother to live a more ordinary life in the wake of her highly publicized divorce from Jimmy Page.
Jimena was born on the seventh of November 1972, in the city of San Francisco, California. She spent much of her childhood growing up in California. Jimena was born to Argentinian parents but has a mixed national identity as a result of her American identity.
Much of Jimena's early work was what brought her to Brazil around the year 1995, which in turn, brought her into the orbit of rock legend Jimmy Page, allowing the two to develop a strong relationship eventually resulting in marriage.
Is Jimena Gomez-Paratcha Currently In A Relationship?
It is currently unknown if Jimena Gomez-Paratcha has been able to find love after her divorce from Jimmy Page, and this is either because she has remained single ever since, or because she simply does not wish to make public her current relationship status, in order to avoid the spotlight and keep her private life private.
It's A Wrap
We hope you enjoyed reading some of the lesser-known facts about the former wife of Jimmy Page Jimena Gomez-Paratcha, who bore two of Jimmy's children.
Though Jimena's personal life and relationships remain very private, she has managed to achieve much success throughout her life, thanks to her activism and social lobbying.
The relationship between Jimmy and Jimena initially courted controversy thanks to the age difference between the two. However, despite the odds against the two of them, they were able to make the relationship work for a healthy 13 years before they eventually divorced.
I tried my best to find you guys a video about the elusive Jimena Gomez-Paratcha, but it just wasn't possible. So below is a video by Stars Lifestyle about Jimmy Page's children instead.
Hope you like it.
Frequently Asked Questions
Who Are Jimmy Page's Children?
Across Jimmy Page's numerous relationships, he has been able to father five children. Scarlet Page, James Patrick Page, Ashen Josan Page, Jana Page, and Zofia Jade Page.
Jana Page was adopted by Page at the beginning of his relationship with Jimena Gomez-Paratcha.
Robert Plant And Jimmy Page Are Associated With What Band?
Just in case you have been living under a rock since 1969. Jimmy Page and Robert Plant are founding members of the iconic rock group Led Zeppelin.
Page still shares a very strong friendship with Robert Plant and the two plan to work together on numerous upcoming projects.
Who Are Jimmy Page's Daughters?
Jimmy Page has three daughters; Scarlet Page, Zofia Jade Page, and Jana Page.
Is Jimmy Page In A Relationship Now?
Jimmy is currently dating actress Scarlett Sabet, whom he has been dating since August 2014.
How Old Is Jimena Gomez-Paratcha?
Jimena Gomez-Paratcha was born 7th of November 1972, which makes her 50 at the time of writing this article (January 2023).