The Kinks' run of 1960s singles stands as an astonishing achievement in music history.
Alright, so their place in the pantheon of greats from the era is hardly news, but the relentless quality of their releases in this decade demands further consideration. Lest we forget, their output was – in creative terms, at least – essentially the work of one man.
Unlike Lennon and McCartney or Jagger and Richards, Ray Davies didn't have another songwriting shoulder to lean on, which makes the consistency of his run of chart-busters all the more remarkable.
Not only that, but along the route, he effectively paved the way for all those artists who have chosen to eschew Trans-Atlantic influences and have opted, instead, to turn toward more homegrown streams of inspiration.
Join us as we count down our list of the top 10 best Kinks songs of the 1960s!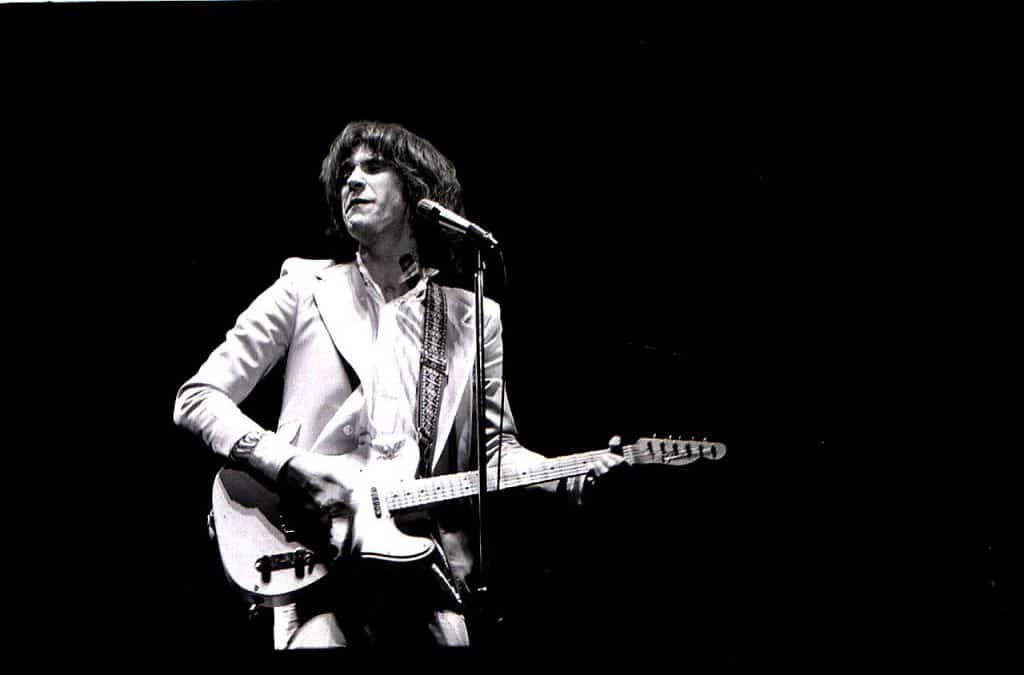 Rocks Off Mags 10 Best Classic Kinks Songs From The 1960s:
10. Tired of Waiting For You (15th January 1965 – UK #1)
This release (the band's joint-highest placement across the Atlantic, charting at #6) marked something of a departure from the fuzzier, more aggressive tones of the 2 singles which had preceded it.
In many respects, the increasingly melodic sound pointed to the path that Davies & Co. would tread from here on in. However, it should also be noted that this was, in fact, penned prior to the release of the second hit All Day and All of the Night.
Pye (in a move representative of the record industry's firmly-held belief that more-of-the-same is always best) insisted on releasing the latter which it felt identified more readily with the band's first hit. As a follow-up to that, this number opened up a far broader palette of potential sounds.
9. Wonderboy (5th April 1968 – UK #36)
Despite reportedly having been John Lennon's favourite Kinks' song, and the band's enthusiasm upon its release notwithstanding, this song stalled at number 36. In doing so, it became their first release (since their early covers) not to reach the UK Top 20.
It's memorable; catchy; fun – in essence, it has all the ingredients of a hit single. It just didn't sell like one. However, while perceived as unsuccessful at the time, its stature has grown over the years.
While hindsight holds its lower chart position to have been a blip, in the fast-paced singles industry of the Sixties, acts were under constant pressure to come up with the goods. In the wake of this release, Ray Davies reportedly feared the band's bubble had burst.
8. Dead End Street (18th November 1966 – UK #5)
Bands didn't tend to make promotional videos for songs very often in the 1960s, but this release was accompanied by a short black and white film depicting The Kinks dressed as Victorian undertakers.
The video perfectly mirrors the song's unique blend of hopefulness and helplessness; the BBC, though, had other ideas, declaring the feature as being in poor taste.
As with so much of the Kinks' output, the song's roots are in music hall, but it's not really indigenous to any definite time or place – the clear influence this release had upon London Calling by The Clash is surely testament to this.
7. Days (28th June 1968 – UK #12)
As with Autumn Almanac, Ray Davies has suggested that this song was inspired by his older sister (she emigrated to Australia), but he has also claimed that its catalyst was his fear that the band had outlived their commercial potential after releasing Wonderboy.
Retrospectively, this is hard to believe, but the idea of sustained pop stardom was completely unknown at this point in history – it, therefore, helps to explain the rather nostalgic tone present on the track.
It is a song whose cachet has grown substantially in the years subsequent to its release; a Kirsty McColl version was a hit in 1989, and it has featured in several TV advertisements since then, evidencing its ongoing popularity.
6. Dedicated Follower Of Fashion (25th February 1966 – UK #4)
When Davies penned this song, Swinging London was at its peak; Carnaby Street; boutique shops and fashionable designers like Mary Quant ruled supreme and sartorial styles were frequently altering, becoming more and more outrageous.
Here, Davies takes a satirical swipe at the whole notion of the 'fickle' urban Dandy with the insistent tone of the repeated 'oh yes, he is!' lending the number a pantomime-esque ambience.
Through playfully sending up the titular character, the song exposes the fragile egos of those who fear being 'square,' as well as highlighting the ludicrousness of continually trying to remain en vogue.
5. See My Friends (30th July 1965 – UK #10)
During a stopover in Bombay en route to Australia in the late January of 1965, Ray Davies states that he heard fishermen chanting. This obviously helps to account for the song's colourful, eastern feel; the songwriter has previously described 'England [as] grey and India [as] like a chant.'
Though not a chart-topper, it is believed to be the first real use of sustained drones in rock and – as a result – its influence is pretty enormous.
Given the manner in which The Beatles and The Rolling Stones adopted similarly Indian ambiances shortly afterwards, it seems fair to class this number as being trailblazing – certainly in the world of raga rock.
4. Autumn Almanac (13th October 1967 – UK #3)
Unsurprisingly, for a song so utterly rooted in the English pastoral tradition, this release didn't fare quite so well across The Pond.
Davies has claimed that the composition was inspired by a rather decrepit old gardener who was a known character in the writer's native Muswell Hill. Its status as a perennial fan favourite attests to its brilliance; like many of Davies' best works, its ongoing relevance suggests that it never really 'belonged' in the Sixties but could apply equally to any part of the Nineteenth or Twentieth Centuries.
In constructing its vignette of character study, the song's lyricism is redolent of Wordsworth and could arguably be placed within the Romantic canon because of this.
3. Sunny Afternoon (3rd June 1966 – UK #1)
Rarely does the feel of a song match its title so perfectly; the descending bassline and warm, atmosphere of this release from the summer of 1966 perfectly mirror what – the listener at first assumes – will probably be a paean to the season. However, the lyrics are very downbeat, with Davies lamenting the progressive taxes levied by Wilson's Labour government.
Taking on the persona of an old-money aristocrat that has fallen from grace, The Kinks express the same sentiment The Beatles do on 'Taxman' from the album Revolver. It is more than a straightforward protest, though; in a clever twist to avoid accusations of self-pity, Davies' protagonist in this chart-topper is a drunken ne'er-do-well who fights with his girlfriend and so remains undeserving of our sympathies.
2. You Really Got Me (4th August 1964 – UK #1)
The band had released a couple of poorly received singles to date, but it was this one that kickstarted the band's whole career.
In 2 minutes and 20 seconds of frenzied, lightning struck ensemble playing, they essentially created Garage Rock and laid the foundations for what would later morph into Punk Rock, Hard Rock and Heavy Metal.
It's an incredible recording – perhaps made all the more implausible by the fact that it was composed as a jazz-tinged piece on a stand-up piano in a poky Victorian front room in north London.
Once Ray's brother Dave got hold of it, though, he literally butchered the speaker cone of his amplifier with a razor blade to create rudimentary distortion and, in the process, made musical history.
1.) Waterloo Sunset (May 5th 1967 – UK #11)
Parachuted into 1967, this release on Pye fully deserves its status as one of the finest songs of the era; its third person-narrative standpoint almost brings to mind an updated version a Nineteenth Century flâneur.
Though there are many swirling rumours concerning the source of its inspiration, the most convincing seems to be Davies' own assertion that it concerned the aspirations of his older sister's generation who grew up during the Second World War.
It certainly feels like a song out of its time, but it is precisely this timeless quality that makes it endure. Pete Townshend of The Who has referred to it as being both 'divine' and 'a masterpiece' – descriptions that suitably encapsulate its peerless qualities.
That's A Wrap
There you have it – our list of the 10 quintessential tracks that every Kinks fan needs to know from their 60s catalogue.
Did we nail it? Shoot us an email and let us know your list!