Queen is considered by many to be one of the best rock bands to have ever graced the stage. With an extensive discography and countless hit songs, making a list of the best Queen songs is a daunting task!
Led by legendary and much-missed frontman Freddie Mercury and backed up by the amazingly talented Brian May, John Deacon, and Roger Taylor, Queen have become one of the most quintessential British rock bands of all time.
Everybody knows However, a number of fans would argue that there are even better-hidden tracks that not many know about.
Today, we are going to dedicate ourselves to discovering the very best songs by Queen, so you can truly understand why they are quite as legendary as they are.
---
RELATED: What Are The Most Popular Imagine Dragons Songs?
---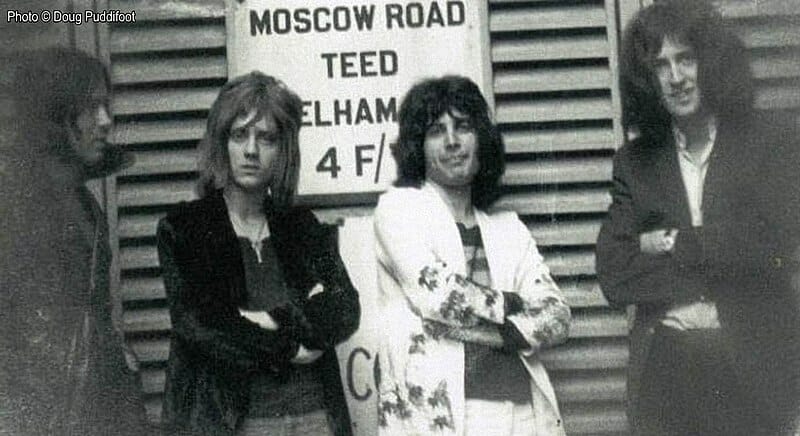 The Rocks Off Mag Guide To The Absolute Best Queen Songs!
Bohemian Rhapsody
Let's get this absolute classic out of the way first, right? There's a reason why 'Bohemian Rhapsody' is the first entry on this list, and this is because of its wide cultural reach, as well as its rather Avant-garde and experimental sound.
The song has been incredibly popular for many decades thanks to its many fun hooks that make the song incredibly enjoyable to listen to as well as to sing along to.
The song was also the namesake for the widely popular biopic about the band released in 2018. The success of this film helped to rocket the song right back onto the charts, introducing new fans to the band, and reminding long-time fans why they fell in love with the band in the first place!
Fat Bottomed Girls
We figured that we would throw in a curveball at this early point in the list to really show off how diverse the band can be. 'Fat Bottomed Girls' is one of the most popular songs from the band's album Jazz (click here to see the amazing artwork that graced Queen's album covers), which was released in 1978.
The song is celebrated for being another hit for the band that best shows off their capacity for creating comedic music that can generate a laugh while at the same time being very poignant.
Fans of this song don't only praise the song's lyrical content, but also praise the amazing bass line that carries the whole song. It is incredibly catchy and will get you moving in no time. 
---
RELATED: Queen's Greatest Ever Albums
---
Under Pressure
How can you possibly make a Queen song any better? By adding David Bowie to the mix, of course! This song became an international hit in no time, and is still commonly circulated on radio stations, or played at all kinds of parties thanks to its legendary blend of voices.
It's amazing just how well Freddie and David's voices both blend together, and how well the rest of the elements in the track help to elevate the two of them.
The song has been credited for being both a wonderful rock track and a wonderful pop track thanks to the elements that it shares with both genres.
The song is also incredibly recognizable for its iconic bassline which is so catchy and recognizable that it has been sampled in countless songs, including the Vanilla Ice track 'Ice Ice Baby' which it is commonly mistaken for originating from!
This is a track that is loved by Queen fans and general music listeners alike. It's simply that good.
Bicycle Race
This is one of the simplest Queen songs in the band's repertoire, but still easily one of their best. If you want to hear how Queen is able to take simple lyrics and simple topics, then this is the quintessential song for that.
Though the song is very humorous and simple, it actually has a hidden depth to it that has helped to cement its legacy as one of Queen's best.
Many hardcore fans of the band believe that the song is actually a veiled reference to Freddie Mercury's bisexuality and that riding a 'bicycle' is simply a metaphor for riding… Well, we'll let your imagination finish that!
Regardless, the song is incredibly catchy and incredibly fast-paced, which proved that the band was unafraid to delve into popular music for the masses!
I'm In Love With My Car
Though this song is very commonly omitted from 'best of' lists for Queen, we fully believe that it is one of the band's best because it shows off that many of the band's members are actually multi-talented.
This song, instead of featuring the vocals of Freddie Mercury, is instead focused on the vocals of Roger Taylor, who boasts an incredible voice that is a little more gravelly.
This song was written by Taylor, as a dedication to his own love of cars, as well as a tribute to the band's roadie Jonathon Harris, who had a known obsession with cars!
It was a tough fight to get the song to be included as the B-side for 'Bohemian Rhapsody', but it fully paid off when fans got to hear just how great Taylor's voice is!
---
RELATED: Love Rock? Check Out These Radiohead Tracks
---
Killer Queen
A song that sees Freddie Mercury making direct reference to the name of the band cannot be anything other than totally awesome. 'Killer Queen' has long been a favorite of fans of Sheer Heart Attack, one of the band's most popular albums.
This was actually one of the band's first big hits that catapulted them into fame, leading them on a trajectory to becoming legends.
The song features some very unorthodox structuring that helps to elevate it above other pop songs from its era. This is thanks to its shifting time signatures that were not commonly used by other artists at the time.
And who can possibly resist a chorus as catchy as the one presented in this song? It's full of immense charm, and plenty of sci-fi influence that had listeners at the time thinking they were listening to a song from the future!
A Kind Of Magic
This film was actually written by Roger Taylor to be the title track for the film Highlander, and the song even features numerous references to the film!
Despite this obscure fact, this hasn't aged the song in the slightest, and it remains just as timeless now as it sounded then!
The song has become very famous partly thanks to the masterful music video that features the band alongside numerous animated characters overlaid onto footage of them performing.
This music video was enough to draw an audience to the song while also ensuring that they stuck around to hear its incredibly catchy rhythms and lyrics.
The song is commonly used in advertisements and movie trailers thanks to its simply magical lyrical content and truly energetic song structure.
For a band known for producing awesome and upbeat music, it's incredible that one of their best songs should have been released so late down the line!
Flash
When Queen was invited to record the soundtrack for the latest feature adaptation of the Flash Gordon film serials, many assumed that the resulting theme song for the theme would not be worthy of note at all.
Much to the surprise of even the band, the song proved to be a massive hit and to be one of the catchiest songs the band has ever produced.
Despite being tied to what is a relatively obscure franchise, the song has endured throughout all of the years since its release. It's difficult to resist the call of the song's chorus, which, while being very simple, is so fantastically produced. It's masterful.
Another One Bites The Dust
Despite being a British rock band, Queen has managed to produce a number of songs that regularly broke international pop and rock charts.
This song was one of the quickest in the band's history to become a smash hit and still stands as the band's most successful single in the United States.
It's not difficult to see why the song spread. It is incredibly catchy, and easy to sing along to even after having only heard it one time!
To Wrap Up
These are easily some of Queens' very best songs, as they represent the band at the height of their powers, and also showcase the band's ability to create wholly unique songs that all sound incredibly distinct from one another.
If you want to get to know the band better, then you simply have to check out these songs!
FAQs
What Is Queen's Most Successful Song?
Easily the most successful Queen song is 'Bohemian Rhapsody', which has sold more than 5 million singles and has over 10 million digital streams, making it one of the most streamed songs of all time.
What Was Queen's First Number-One Hit?
In 1980, "Crazy Little Thing Called Love" became the first No.1 hit in the US for the band.
Did Freddie Mercury Know He Was Sick Before Live Aid?
No. Freddie Mercury was not aware that he was HIV positive before taking to the stage for his legendary Live Aid performance.
Who Wrote Queen's Songs?
Freddie Mercury was the main songwriter for Queen, however guitarist Brian May is also credited with many of the bands hits
How Many Albums Did Queen Release?
Queen have released 15 albums, which have sold more than 300 million copies around the world. Making them one of the best selling bands of all time!
How Many Songs Did Freddie Mercury Write?
Freddie Mercury wrote 70 songs for the band, making him the main songwriter.
What Songs Did Queen Play At Live Aid?
Below is the setlist for the legendary Live Aid concert:
– Bohemian Rhapsody.
– Radio Ga Ga.
– Ay‐Oh / Hammer to Fall.
– Crazy Little Thing Called Love.
– We Will Rock You.
– We Are The Champions