If you've read The Heroin Diaries: A Year in the Life of a Shattered Rock Star, Nikki Sixx of Motley Crüe's memoir, you'll know how turbulent his life has been at times, but sadly, it seems as though his daughter Frankie Sixx inherited some of his bad luck.
At just 15, she lost a child mere hours after giving birth, an event that has understandably impacted her entire life.
Every year, she publicly marks her late son's birthday by penning an emotional letter on social media, doing what she can to both celebrate her child and spread awareness of the trauma she and so many other women experience.
Her last post corresponded with what would have been his 6th birthday, and the words she shared with the world were utterly heart-wrenching.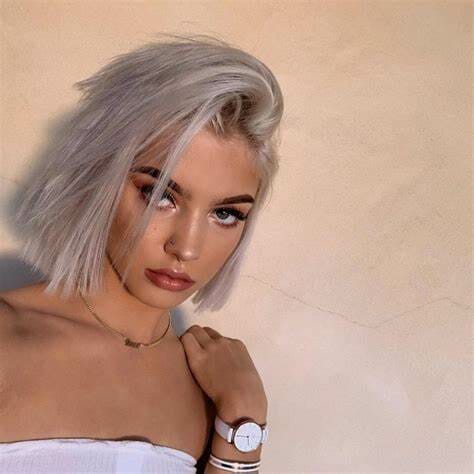 Frankie Sixx's Open Letter To Her Son.
On what is surely the hardest day of the year for Frankie, she exhibits remarkable grace and poetry in her language that truly touches the soul and brings a tear to the eye. Below, you'll find the letter she penned to Jesse on November 30th — What would have been his 6th birthday.
Happy 6th birthday, my beautiful boy. Thank you for choosing me to be your mom and showing me true love. I see you in every tiny moment of every day. I see you in new sprouts and the bugs and the sky. I see you in conversations with strangers.

I see you whenever I look at your dad or in the mirror. I would give anything to lay with you today. I promise to bring you home to me really soon.

I feel your love; I feel you trying to give me slivers of joy during hard times. I aspire to be as bright as you. I aspire to walk this earth in gratitude for the moments we spent together, even though I ache for more of them. I know you live through your dad and me.

I feel you in every rise and fall of my chest. I love you forever, my sweet boy; happy birthday.

And the previous year, she wrote…

There are so many things I will never know about you. They may seem small and insignificant to parents of living children, but I'm reminded of them every day. What do you like for breakfast, savory or sweet? Hot or cold weather? Would you end up preferring coffee or tea? Do you like to sing?

I'll never know these things until we meet again one day. Until then you rest in our hearts and on our skin with every step we have to take without you.
Touching stuff, huh? She and Easton experienced something no parent should have to, and you can feel the persistence of their grief in her words.
But, at least we can all take solace in the fact that both Frankie and Easton feel close to Jesse despite the mortal separation, a distance that perhaps helps them cope a little better with the physical distance between themselves when apart.
Final Thoughts
You have to feel for Frankie and Easton. Though they were young when Jesse was born, they were both ready to welcome their boy into the world and would have been wonderful parents.
But even though Jesse isn't by their side corporeally, he is present in their bond with one another; in spite of death, they are a family. If you want to know more about Nikki Sixx's family, or net worth, check out the video by SPIN just below the FAQs.
Frequently Asked Questions
Does Nikki Sixx Have Any Other Grandchildren?
Despite having five children, four of which are 22 and above, Nikki Sixx has no living grandchildren, but it seems unlikely that at least one of his kids won't have children.
His eldest is 32-year-old Gunner Nicholas Sixx, closely followed by 29-year-old Storm Brieann Sixx, who herself is only two years older than Decker Nilsson Sixx. As all three are in prime child-rearing territory, who knows, the world could be alerted to baby Sixx any day now.
What Did Frankie Sixx Name Her Late Son?
Frankie and her partner decided on the name Jesse for their son, and even though his life was tragically short, he is still an enormous presence in their lives.
His full name was Jesse Evan Easterson, with the couple choosing to give their son his father's last name rather than "Sixx", although the two were not married at the time.
Who Is Jesse Evan Easterson's Father?
Jesse's father is El Paso Rhinos hockey player Easton Easterson. Standing at 6'1", he's a rather imposing forward with a dominant right-hand shot. He was born in Canyon County, California, on June 05, 2000, making him the same age as Frankie.
This sadly means that he was also only 15 when he lost his son, which makes the event all the more devastating. The silver lining is that they both went through the same experience as equals, meaning they could truly support one another in their time of need.
Are Frankie Sixx & Easton Easterson Still Together?
At the time of writing, Frankie Sixx and Easton Easterson are still together and very much in love, even though they often have to spend extended periods apart — Relationship goals, am I right?
They're not married, and as far as anyone knows, they're not engaged yet either, but having weathered one of the most difficult things a couple can go through together, their love seems set to stand the test of time.
When Was Jesse Evan Easterson Born?
Frankie and Easton's son was born on November 30, 2016. As far as the public knows, the birth itself went swimmingly, but sadly the little one's heart wasn't strong enough, and after several hours of fighting, he passed away.
Whether complications arise pre- or post-birth, the loss of a baby is incredibly traumatic, rife with countless highly complex emotional factors, so it's small wonder the couple haven't tried to conceive a sibling for poor Jesse as yet.