Karen Dalton has been cited as a major influence by a diverse array of musicians including Nick Cave, Joanna Newsom, Devendra Banhart, and Bob Dylan. But in the case of Dylan, he went as far as saying she was one of his "favorite singers" in Greenwich Village at the time.
In his Chronicles, Volume 1, he wrote, "She was a tall white blues singer and guitar player, funky, lanky, and sultry. I'd actually met her before, run across her the previous summer outside Denver in a mountain pass town in a folk club. Karen had a voice like Billie Holiday's and played the guitar like Jimmy Reed and went all the way with it. I sang with her a couple of times."
Even with Dylan's praise, when she died from an Aids-related illness in 1993, she was still comparatively obscure. It is only in the decades since her death that the scope of her influence has become apparent. Her music has finally begun to achieve some of the popular acclaim it deserves.
Karen Dalton – Early Life
She spent her formative years moving around Oklahoma. In her early years, she went through two hasty failed marriages and gave birth to two children. But it was not until she moved out to Greenwich Village, New York at age 21, in the early '60s, that she began to make a name for herself as a musician.
The distinction she brought to the folk music scene came from the sense of soulful world-weariness that saw her compared to the likes of Billie Holliday. In some ways, this was perhaps a reflection of her difficult early life and the traumas and heartaches of her two failed marriages.
Whatever it was, she had a unique voice. Though she herself did not favor the Billie Holliday comparisons, citing Bessie Smith as a greater influence. But truthfully, Karen Dalton defies most attempts to compare her with other artists. In her lifetime she blended genres and tackled all manner of diverse cover songs, but managed to make each her own.
Karen soon became a darling of the folk circuit and a regular at the famous Café Wha? but she did not consider herself to be a natural performer. She was much more interested in the political activism side of the folk scene. Even making numerous appearances at civil rights rallies and the like.
Karen Dalton was also a prolific writer of original material, though she rarely if ever performed it live. She associated and collaborated with all the key players in the world of folk music at the time. Bob Dylan even played harmonica for her at one or two shows.
She also made an impression on members of Dylan's backing band at the time, The Band. Apparently, the song "Katie's Been Gone," written by Richard Manuel and Robbie Robertson, has been long rumored to be a homage to Karen Dalton.
She proved herself to possess a lively and highly eccentric personality, but also an addictive one.
Her alcoholism and frequent heroin usage exacerbated a fiery and unpredictable artistic temperament. As such, she was a very difficult prospect for managers and record producers to handle. All the same, her raw talent saw her build up a small but devoted fan base.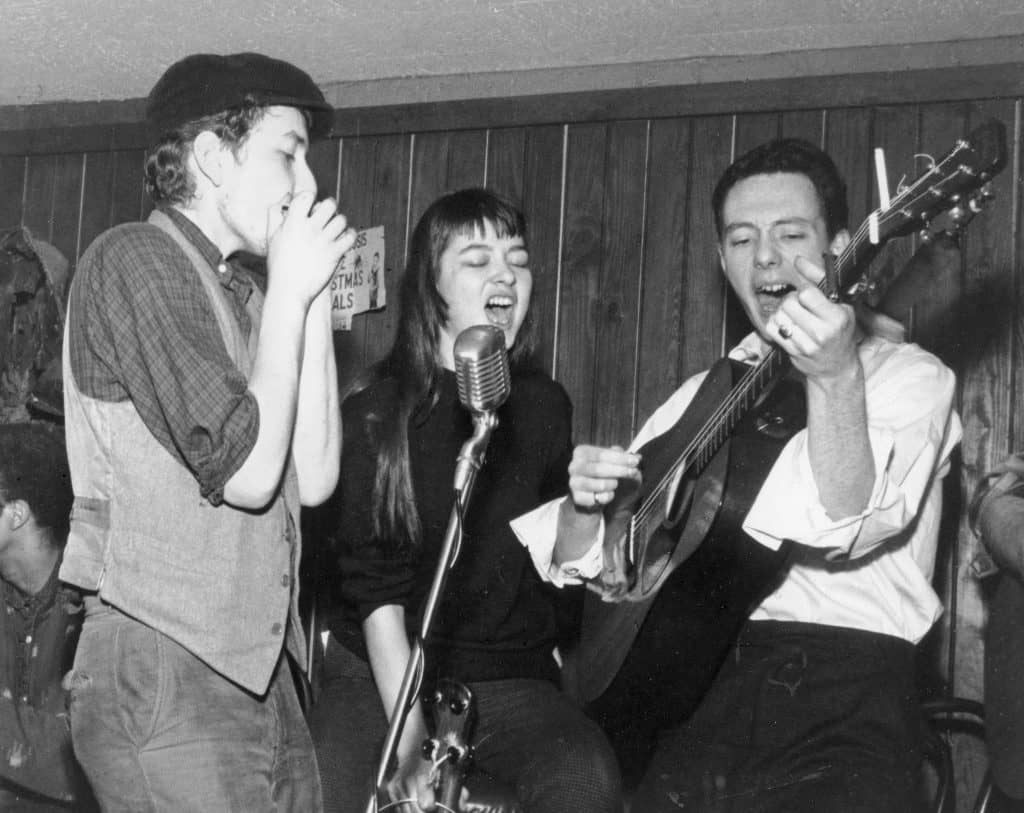 But she was an avowed non-conformist at a time when even the most rebellious of popular musicians had learned to toe the line in order to gain mainstream acceptance. With that in mind, it's hard to see how she could ever have transcended the limitations of the folk scene with which she was inextricably associated.
Albums
Karen Dalton disdained all aspects of the music business and was highly reluctant to record an album at all. It was the bureaucratic side of music production that got to her; what she preferred was the purity of the art form. That's why the circumstances which surrounded the recording of her first studio album are so unique.
Producer Nick Venet found Karen to be particularly temperamental and difficult to record. To the point where it did not seem as though the album was going to be completed at all. Thankfully, a visit from Karen's friend and fellow folk singer Fred Neil, who wrote "Everybody's Talkin'," made famous by Harry Nilsson in the movie Midnight Cowboy, helped to lighten the atmosphere somewhat.
In the end, the whole album was recorded in one night, and most of it in a single take. The trick was to convince Karen that she was not being recorded at all. Producer Nick Venet deceived her in thinking the equipment had not been turned on.
This loosened her up considerably, and the performances she gave in that one extraordinary night are nothing short of remarkable. The resultant LP, It's So Hard to Know Who's Going to Love You The Best, is a collection of covers given the unique Karen Dalton touch. Genre-wise, it might be termed "blues-folk," on account of the eclectic way in which the two genres are mixed.
They sit neatly side by side on the setlist too, with Tim Hardin and Fred Neil featuring alongside Jelly Roll Morton and Lead Belly. But there are no original compositions by Karen, save for an arrangement of the traditional folk song "Ribbon Bow."
The sound is raw and heartfelt. From the very first few notes, Karen has the listener in the palm of her hand. But a lack of sufficient promotion, coupled with Karen's addiction and other personal problems, meant the album generated little in the way of commercial enthusiasm. All the same, the experience must have been a positive one for Karen. She soon began to work on a follow-up record.
Karen Dalton's second album was a much more complex affair. For starters, it was a considerably more professional production, and Karen took a much more active role in the recording process. She retained her fierce individuality, though, and frequently clashed with the production team over aspects of the recording.
Her innate eccentricities came to the fore, too, when she had her dog and her horse shipped out to New York from Oklahoma to make her feel at home and to boost her confidence.
The resulting album, In My Own Time, is another miniature masterpiece. Again it is entirely comprised of cover versions of old standards, and again it blends the folk and blues genres superbly.
One such example is her take on Richard Manuel's "In a Station." The heightened production values make a more immediate listen, and Karen herself has never been in better form than she is in those recordings.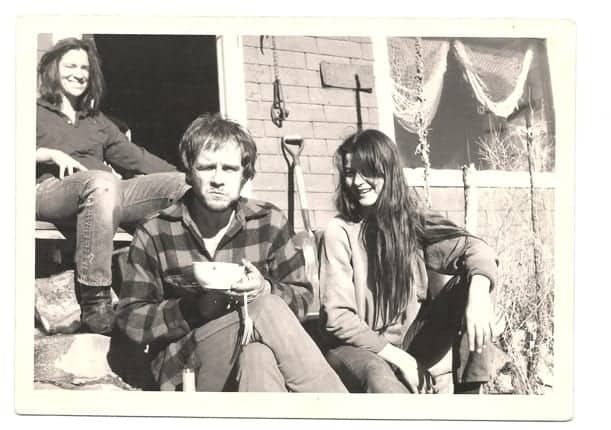 However, in spite of all the hard work and dedication that went into putting the record together, it made scarcely any commercial impact at all when it was released in 1971. The failure of In My Own Time was a blow from which she never recovered.
Her drug abuse got even more out of control, she grew estranged from her two children. She had a close circle of friends, but that was not enough to get her off the road to self-destruction she was heading down. She became a recluse, living alone in a mobile home near Woodstock, New York. It was there that she would spend the rest of her days, and she never made another album.
At various points over the ensuing decades, her friends tried to help her. In the early '90s, her friend the country music singer Lacy J. Dalton (no relation) managed to convince her to go to rehab. But this only lasted two days before she discharged herself and returned to Woodstock.
It was there that she died in March 1993, from AIDs-related illness. It is not known how she contracted the disease, but according to her friends, she had been living with it for around eight years at the time of her death.
Legacy
After Karen Dalton's death, interest in her music went through something of a resurgence. She finally garnered some of the critical plaudits which had eluded her in her lifetime. Her albums were re-released, and tributes were paid to her by the artists she had influenced.
Two more albums emerged, one a live recording made at a show in 1962 and the other a home recording made between '62 and '63. The live album, Cotton Eyed Joe, gives the listener an insight into just how scintillating Karen was as a live performer, and how deft and innovative her reimagined cover versions were. She was an extremely adept musician, too, playing both the banjo and the twelve-string guitar.
And at long last, an album of Karen's original compositions was released in 2015. Remembering Mountains: Unheard Songs by Karen Dalton serves as both a tribute and an epitaph to her work. It features creative musical adaptations of the poetry and lyrics which she was writing right up to her death.
It is performed by an array of artists including Patty Griffin and Lucinda Williams. But of course, it is really just a hint at the kind of work Karen herself might have produced if she had only had the confidence to record her own material.
What separated Karen Dalton from the hordes of other folk singers to emerge from the Greenwich Village scene was her profound individualism, in her life and her music. While she never recorded any of her own songs, the LPs she produced demonstrate a unique talent for making the songs of others her own.
She had a voice that was rich in emotion, and a lyrical sensibility and charisma which have helped to foster her legend. But another key element of the mystique that surrounds her is the inescapable air of tragedy that characterized her short, unhappy life.
Karen Dalton had the potential for greatness that was never quite fulfilled, and there was a rawness and authenticity to her as a performer that reflected her hard-living ways. There was nobody else like her, and there never will be.
Similar Stories…