Zachary John Denver, more renowned as the son of John Denver and Annie Martell, is an individual worth acknowledging in his own right. While many recognize him through the lens of his musician father, Zachary's identity extends beyond his inherited fame.
Today, we embark on an enlightening journey through Zachary John Denver's life. Unveiling who he is, his professional accomplishments, the song that immortalizes him, and his current whereabouts.
Meet Zachary Denver – The Son Of Folk Legend John Denver
Zachary John Denver, born on May 23, 1974, was warmly welcomed into the world as the adopted son of the acclaimed musician John Denver and his first wife, Annie Martell. Now, as a man on the cusp of his 50s, he stands proud of his American nationality and African-American roots.
Zachary shared his childhood with siblings Jesse Belle and Anna Kate, nurtured by the picturesque landscapes of Aspen, Colorado. He is an intriguing figure, known as a celebrity son, yet making a mark in the world of politics and social care.
Zachary Denver's Biological Parents & Early Life In Aspen
Little is known about Zachary John Denver's early life, including his biological parents and his adoption story. His upbringing in Aspen, Colorado, shaped by his father John, and mother Annie Martell, remains in the limelight. Zachary shares a special bond with his siblings Anna Kate and Jesse Belle and holds the honor of being John Denver's eldest son.
A Tribute To Zachary's Late Father & Folk Music Icon John Denver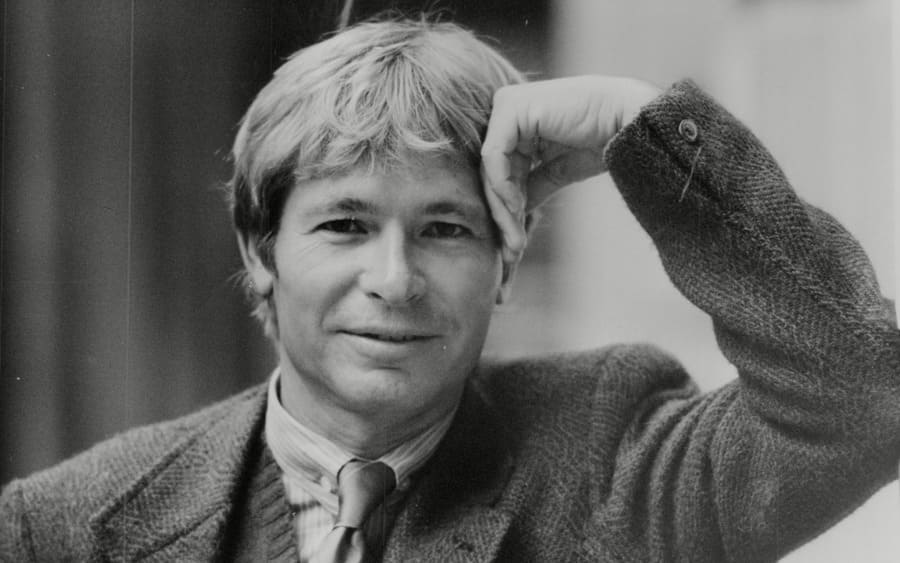 Looking into Zachary John Denver's story would be incomplete without recognizing his father, John Denver. Born Henry John Deutschendorf, John Denver was an acclaimed acoustic guitarist, singer, and songwriter, and a beloved actor, environmentalist, and humanitarian.
Born in Roswell, New Mexico, on December 31, 1943, John Denver charted a music career that popularized folk music in the 70s. His acoustic style and heartfelt lyrics touched many, leading to the release of over 300 songs, 33 albums, and sales of more than 30 million records worldwide. Hits like "Take Me Home, Country Roads", "Annie's Song", and "Thank God I'm a Country Boy" remain perennial favorites.
John Denver's life, however, was tragically cut short in an aircraft crash in Monterey Bay, California, in 1997. Despite this abrupt end, his musical legacy continues to inspire and his contributions to environmental causes are still appreciated. It is within this backdrop that we gain insights into the life of Zachary John Denver, a man who is carving out his own legacy while living in the echo of his father's remarkable achievements.
A Song For Zachary – "A Baby Just Like You"
There's something incredibly touching about a father expressing his love for his child through a song. John Denver did exactly that for Zachary with the heartfelt ballad, "A Baby Just Like You." This song isn't just a token of a father's love but also a lasting gift that embeds Zachary's name in music history.
John Denver's gentle voice crooning "Merry Christmas, little Zachary," touches the listeners, invoking a sense of warmth and familial love. Even though he chose a path distinct from his father's, this song forever ties Zachary to the world of music and to the enduring legacy of John Denver.
---
RELATED: The Song Vince Neil Wrote For His Daughter
---
Zachary Denver's Professional Career In Politics & Social Care
While the allure of a musical career may have been strong given his father's legacy, Zachary John Denver took a decidedly different route. His calling was in the realm of politics and social care, a far cry from the notes and melodies of his father's world. In the early 2000s, he rose to prominence as a member of the United Party of America, advocating for causes that resonated with him.
His political affiliation and personal endeavors, although not as extensively documented, offer a glimpse into Zachary's personality and his commitment to effecting change. He proved that he was not just the son of John Denver, but an individual with his own beliefs, ambitions, and contributions to society.
Following his time in politics, Zachary appeared to transition into a role that aligned with his dedication to public service – social work. Reports suggest that he is currently engaged in social work in his home state of Colorado, but specifics about his work are not widely available.
Nevertheless, it is evident that Zachary's commitment to helping others and advocating for social justice is a major aspect of his life. This is another dimension of his identity, one that sets him apart from his father's musical path, yet showcases a similar desire to create a positive impact.
Zachary John Denver's Net Worth
While he has kept his net worth concealed, it's not too much to presume that he has quite a substantial fortune. His father, John Denver, left behind an impressive inheritance estimated at around $60 million at the time of his death. Zachary, being the eldest son of John Denver, likely received a significant portion of this wealth.
In addition to this, reports suggest that Zachary was the beneficiary of a substantial trust fund, set at about $7 million. This substantial financial cushion has no doubt contributed to providing him and his family with a level of comfort and security in their daily lives. Even though exact numbers remain elusive, one can surmise that Zachary John Denver navigates a sphere of considerable affluence.
---
RELATED: Steven Tyler's Net Worth Is INSANE!
---
The Current Life Of Zachary Denver: A Life Of Privacy & Devotion
Zachary John Denver, much like his father, values privacy in his personal life. Currently believed to be living in the picturesque state of Colorado, he appears to dedicate himself to a career in social work. This vocation aligns with his long-standing interest in politics and public service, representing a commitment to his community that goes beyond the fame associated with his family name.
While he largely remains out of the limelight, Zachary does make public appearances at events that pay homage to his late father. One memorable instance was in 2014 when he attended the Hollywood Walk of Fame coronation alongside his sister Jesse Belle. These events serve as poignant reminders of his father's enduring legacy, with Zachary stepping forward to honor John Denver's memory, while also preserving his own sense of privacy and individuality.
Before you go, make sure you watch the video below of John Denver performing 'A Baby Like You' with none other than The Muppets! Courtesy of the official John Denver YouTube Channel.