Carolyn Dennis was born on April 12, 1954. While there isn't a whole lot of information on her private life, we do know that she comes from a musical family. Her mom, Madlyn Quebec, was a backup singer with Ray Charles' the Raelettes back in the 1960s and 1970s. She was also a rather successful gospel singer in her own right.
Carolyn Dennis, or Carolyn Dennis-Dylan as she's also known, followed in her mother's footsteps. She was a backup singer for Bob Dylan in the 1970s. This is when many believe she began her romantic relationship with Dylan. She had a 15-year relationship with the iconic folk singer, but most of the world didn't even know about it.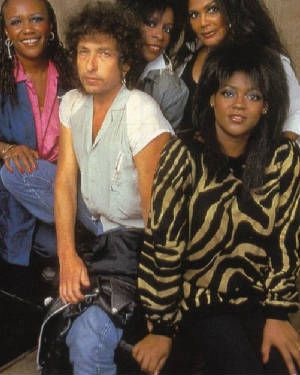 Carolyn Dennis & Bob Dylan
In the 1970s, Bob Dylan converted to Evangelical Christianity. He decided that he would sing contemporary gospel music. He recorded two gospel albums, including Slow Train Coming, for which he won the Grammy for Best Male Rock Vocal Performance of the Year and Saved.
Neither of these albums was received all that well by his fans and the music community. However, this is how he met Carolyn Dennis. She was a gospel singer and he recruited her to tour with his band during his gospel days. While on tour in the 1970s, with Carolyn Dennis by his side, Dylan refused to sing any of his secular songs and would ignore his fan's requests to do so.
It wasn't until the late 1970s that Dylan finally gave up on his exploration of gospel music and returned to his usual folk-rock. Dennis continued to sing backup with Dylan until their marriage in 1986, even performing with the band after giving birth to their child.
The two married on June 6, 1986. What many didn't realize is that Carolyn Dennis already had a child with Dylan at the time. Their daughter, Desiree Gabrielle Dennis-Dylan, who was born on January 31, 1986. The two kept both their marriage and the fact that they had a child a secret from the world.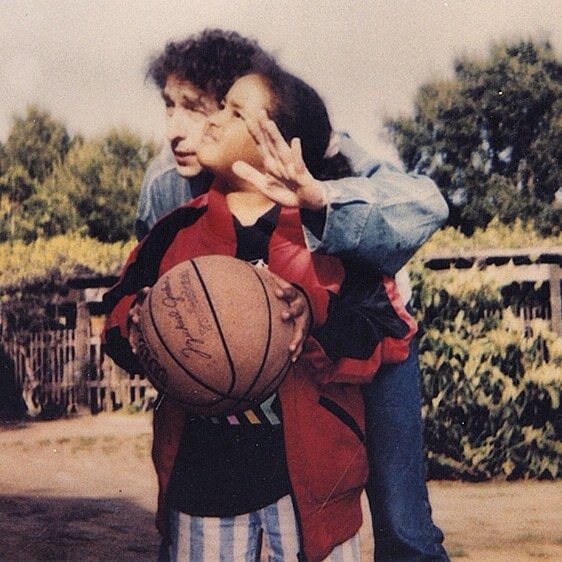 If it were up to Bob Dylan, it probably would have stayed a secret forever. After all, this was his second marriage, the first being to Sara Lownds (Sara Dylan) from 1965 until they divorced in 1977.
Shortly after they married, Dylan set Carolyn Dennis and their daughter, Desiree Gabrielle Dennis-Dylan, up in a home in the Los Angeles suburbs. He would visit from time to time but was very discreet about his comings and goings.
The couple claimed that they kept their relationship secret for their daughter's benefit. They wanted her to be able to live a normal childhood. However, there is speculation about what really went on behind the scenes.
Carolyn Dennis's marriage to Bob Dylan remained a secret until about 2001 when Howard Sounes' book Down the Highway: The Life of Bob Dylan revealed their relationship. In his book, he let the cat out of the bag so to speak.
Dennis was given a chance to talk about Dylan a lot in the years to come. She always spoke highly of the man and said that he was an excellent father. She reiterated the fact that they wanted to protect their daughter and that's why they kept their relationship a secret.
Now, more than 30 years later, Carolyn Dennis's daughter, Desiree Gabrielle Dennis-Dylan, is all grown up. Desiree and her partner, Kayla Sampson, married back in 2014. Sadly, Bob Dylan not only didn't walk his daughter down the aisle, but he wasn't even scheduled to attend the wedding ceremony.
---
RELATED: Meet Alicia Dove, The Wife Of Slipknot's Corey Taylor
---
Carolyn Dennis – Career
Throughout her career, Carolyn Dennis has been moderately successful as both an actress and singer. Her fame, however, mostly comes from her backup singing for Dylan. Although she did sing backup vocals for many other popular singers including The Carpenters, Bruce Springsteen, Kenny Loggins, Wonderlove and even Michael Jackson.
Dennis-Dylan also tried to make a name for herself as an actress. In a modern-day adaptation of Monteverdi's L'Incoronazione di Poppea, Carolyn performed the role of Poppea. Carolyn was also the singing voice for The Josephine Baker Story, a made-for-television movie.
She was also part of a performance group called The Young Americans. In 1983, she was a member of the musical Big River, and in 2005, had a featured role in The Color Purple on Broadway.
Carolyn also appeared in a number of B-movies. None of them really had any box office success but they allowed her to stay relevant in Hollywood. Some of the movies she worked on included Skatetown U.S.A. in 1979 and The Good News in 1997.
Carolyn Dennis was an active singer and actress from 1978 to 1985. In 1985, she worked with Bob Dylan on backing vocals for the song "Tight Connection to My Heart—Has Anybody Seen My Love." She also secured her mother, Madlyn Quebec, a job as a backup singer for Dylan in the 1980s.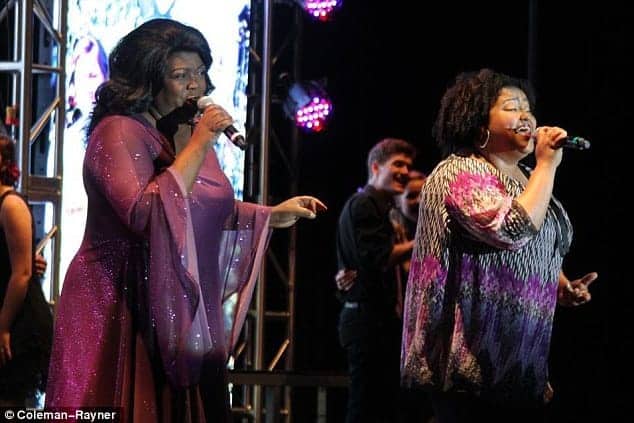 Since giving birth to her daughter, Dennis-Dylan continued singing gospel music. As her daughter Desiree Gabrielle Dennis-Dylan got older, she began to sing with her mother in smaller venues. The two have been seen sharing the stage at gospel shows near their home in California since.
Today
Carolyn Dennis still lives in Beverly Hills. Until her marriage to her partner Kayla Sampson, people say Desiree lived in isolation with her mother. The two never wanted to capture fame or fortune off of Bob Dylan's name.
Similar Stories…